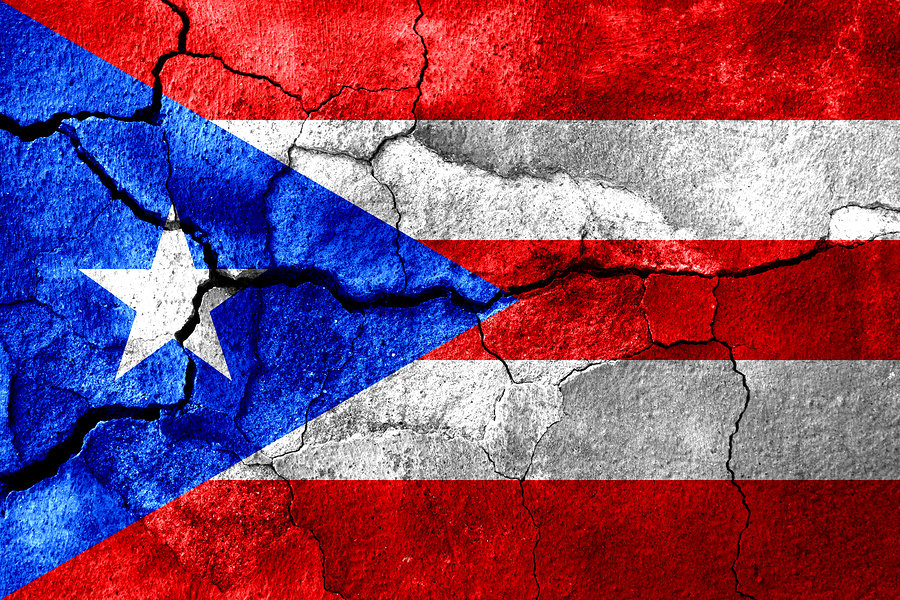 Since Hurricane Maria hit the island of Puerto Rico, CERF+ has helped 123 artists and artisans and provided more than $405,000 in emergency financial relief assistance and donated equipment and materials, making this the largest response effort in our 35-year history. In fact, the significant demand from artists nearly outpaced our abilities to raise funds and, therefore, we are particularly grateful to GlobalGiving, for your fast and generous support.
With the help of a local consultant, on-the-ground volunteers, and cultural organizations in Puerto Rico, the GlobalGiving Foundation grant supported seven $3,000 emergency financial assistance grants to Puerto Rican artists. We are in the process of finalizing the last $3,000 emergency grant right now. CERF+ also provided two $500 GlobalGiving "Get Ready" grants to Puerto Rican artists, which they used to take proactive measures to protect their studios and safeguard their careers from future crises. The majority of our Puerto Rican beneficiaries have reported that our assistance was the only financial relief they received.
While we need to keep the identities of our beneficiaries confidential, here are a few stories from the artists who received assistance through the GlobalGiving Caribbean Grant:
A wood artist from Orocovis, Puerto Rico, whose workshop was badly damaged during Hurricane Maria, used the funds to purchase new tools and replace lost work income.
Another Orocovis artist, who had previously received assistance from CERF+ to rebuild their workshop after Maria destroyed it, used their GlobalGiving "Get Ready" grant to finish the job, purchasing a door and a window to secure their workshop.
A ceramic artist from Carolina, Puerto Rico, used the funds to repair their roof, which was damaged during Maria and leaking onto their kiln.
A leatherworker from Guanyabo, Puerto Rico, was unable to sell their art as a result of Hurricane Maria and used the GlobalGiving grant to get back on their feet.
A sculptor and teacher from San Juan, Puerto Rico, was unable to work following Hurricane Maria and used the funds to keep their business going.
Puerto Rico presents a number of challenges, which we worked hard to overcome. To ensure access to our programs and services, we developed infographics, recorded instructional Get Ready and Emergency Relief PowerPoints, hosted four in-person technical assistance gatherings to help artists submit grant applications, translated our applications online and in print, and provided 24/7 phone support to Spanish speaking applicants.
We realize the importance of working with local organizations, and as such we have partnered with a number of Puerto Rican businesses, cultural institutions, and organizations, including the Flamboyan Foundation, the Museo de Arte de Puerto Rico (MAPR), Museo de Arte Contemporáneo de Puerto Rico (MACPR), Museo de Arte y Diseño de Miramar (MADMi), Empresas Fonalledas Inc., Liga Estudiantes de Arte de San Juan (Art League), the Instituto de Cultura Puertorriqueña (ICP), Museo de las Américas, Beta-Local, to name just a few. We also made several trips to Puerto Rico over the course of the last year to build on and nurture these relationships. These partnerships will be critical to our ongoing efforts to support the artists and artisans on the island and will allow us to reach previously underserved communities.
Puerto Rico continues to be a significant focus of our emergency response work. Although it's no longer front-page news, the Puerto Rican people are still struggling to respond to and recover from Maria. The recent earthquakes only added to the challenges facing the island. Although we have yet to see how COVID-19 will affect the people of Puerto Rico, we can be sure that it will further complicate an already difficult situation. Understanding that recovery for many artists is "not a sprint, but a marathon," CERF+ is dedicated to supporting artists' recoveries in Puerto Rico for years to come.
GlobalGiving's support made an important difference in our work and in the lives of the artists we serve. As you know all too well, there is a growing need for a safety net everywhere, but especially in the Caribbean. From economic instability to climate change and infrastructure rebuilds, the challenges are many, but CERF+ is committed to being part of the recovery.