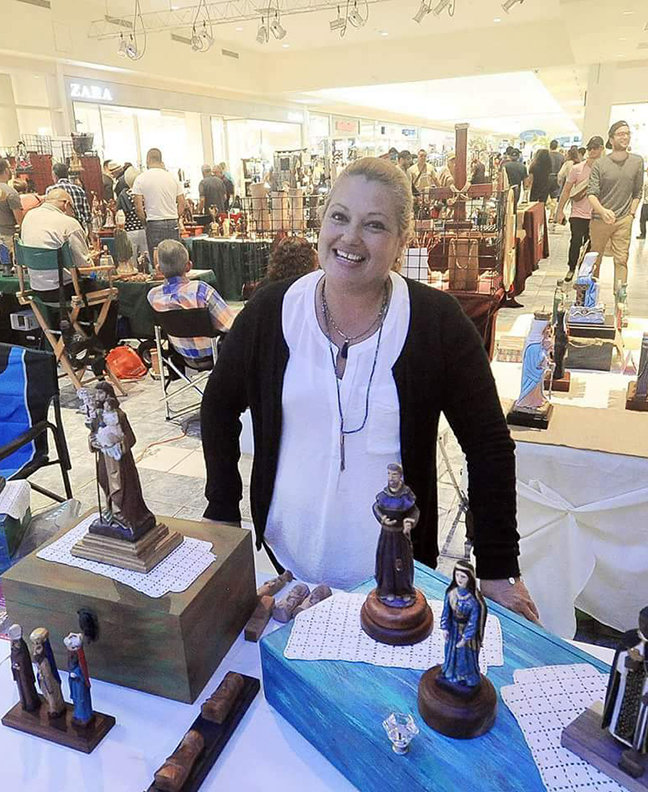 Thanks to support from the Disaster Recovery Network at GlobalGiving, the Mortenson Fund, the Flamboyan Arts Fund, the Meg Ostrum Crafting Your Legacy Fund, and Artwork Archive, CERF+ provided seven Puerto Rican artists with $3,000 each in emergency financial assistance over the last three months. The qualifying emergencies varied from injuries caused by accidents, a studio fire caused by a short circuit, to continued difficulties recovering from Hurricane Maria.
Additionally, we awarded twenty $500 Get Ready grants to Puerto Rican artists taking steps to safeguard their careers and sustain their careers. These projects included electrical work, ventilation, roof repairs, respirators, and more! Margaret, a Barceloneta, Puerto Rico, wood artist, used her grant to install a security gate to protect her studio.
We also welcomed Jaime Suárez to the CERF+ Board of Directors in October. Jaime Suárez is considered one of the driving forces behind the development of contemporary ceramics in Puerto Rico. He has been awarded prizes in international ceramic exhibitions and competitions in Faenza, Italy, and Zagreb, Croatia. His work is included in prestigious international collections in Europe, Asia, the United States, and Latin America. He is the creator of the monumental Telluric Totem at the Fifth Centennial Plaza in Old San Juan and various other public art sculptures and murals integrated into architecture and public spaces.
All of these projects and developments increase our ability to serve the craft artists and artisans on the island of Puerto Rico and in the US Virgin Islands. We look forward to continuing this important work and playing a role in the recovery of these artistic communities.