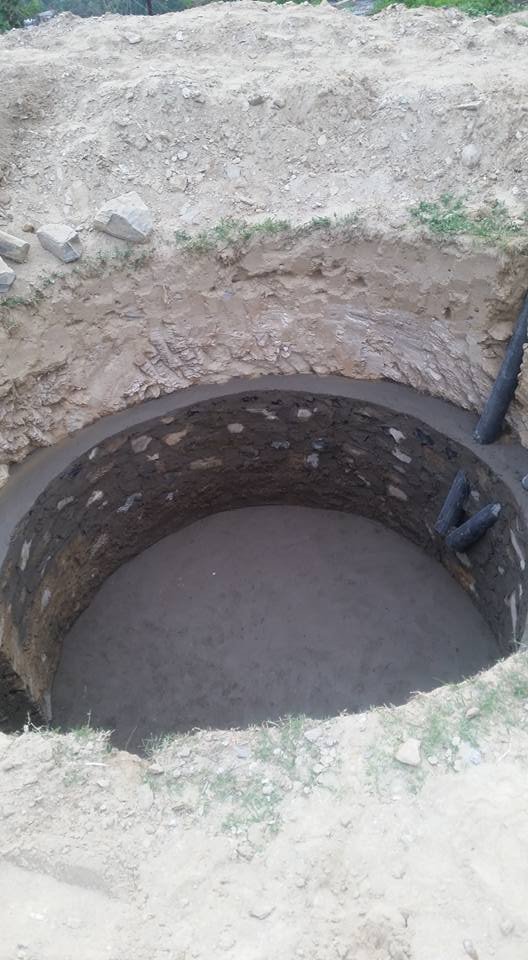 Rebuilding things in Nepal takes a very long time. The GoN has only provided relief to a handful of families, though we've provided nearly $50,000 to families in our area for rebuilding, many will not move ahead sans government funding.
The planned disaster center is moving ahead thanks to a generous donor. In Nepal, there isn't a system of "safe places" that are stocked and ready to take in those impacted by quakes, landslides or other natural disasters such as we have in the West. There isn't a disaster response agency, emergency radio network or designated gathering place. There soon will be at Her Farm. We are about to start construction on a 5000sf facility that will house a medical clinic, small medical lab, food supplies, tailor and clothmaking shop and provide room for 150 people to live in times of disaster.
The disaster center will have solar and battery back up systems for power, water and food stores and even a community FM radio station (owned and operated by the women of Her Farm, of course) to disseminate critical information to the villages served. While funding for the building of the disaster center has been secured. Funding for cots, cooking equipment, blankets, emergency food stocks and for the radio station has not been secured so we are counting on all of you at GlobalGiving to lend a hand and help us create one of the very few disaster preparedness centers in Nepal.
The local school was damaged but we do not have any funds to enable us to offer to rebuild it. The damaged school is still being used, though it is flagged by the government as unsafe. There isn't any alternative at the moment but to use the school even in it's present condition. The land the school sits on is too small to construct any temporary classrooms on. We are negotiating a land-swap with a family in the village who owns land that adjoins the school grounds. We own a nice piece of farmland, with a good house, not far from the school If we are succesful in trading that for the land that adjoins the school we can construct some temporary classrooms and move out of the condemed school house. Then, whenever we can find funds we can get that condemned school rebuilt. If the landowner will not trade properties with us we will have to wait until the disaster preparedness center is built, then perhaps we can shift classes there temporarily while the current schoolhouse is knocked down and rebuilt.
We are moving ahead with rebuilding the toilets at the school and including a biogas design that will capture methane gas for use with a stove burner. That will allow the school to boil water for safe drinking water.