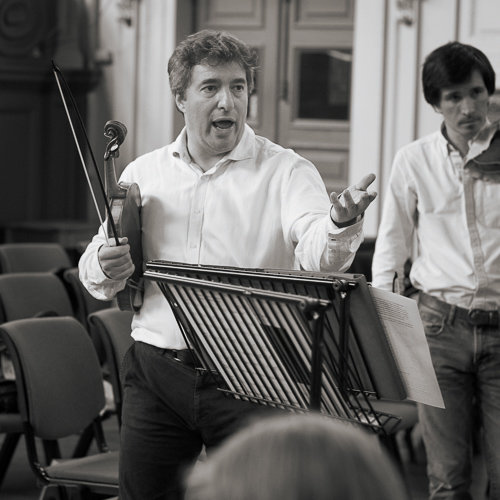 Dear Supporter,
This is the final report La Serenissima will send you in relation to our project Vivaldi x2 as the campaign is (happily) now fully-funded and this fantastic music has been shared with a global - and very receptive - audience.
We want to thank every person who took part in the campaign. Whether you contributed £5 or £5000, your contribution has enabled a small and vibrant charity to unlock enormous artistic potential and to share it with a worldwide audience.
Vivaldi x2 was launched in July 2018, immediately entering the UK Specialist Classical Chart at No. 1 which was a first for the organisation and signalled a giant leap forward in our ability to reach listeners - old and new. We attribute some of this success to the crowdfunding campaign; through our participation in Global Giving's March Accelerator programme we were able to learn new skills and reach new supporters in a way that has impacted positively on the brand's recognition and audience engagement. The project was featured widely by broadsheet critics, on Classic FM and Radio 3 and has captured the enthusiasm of foreign radio stations and reviewers - including in Denmark and the US.
The project, with its quirky cover image and imaginative title, helped to reinforce the message that La Serenissima is not just an exceptional bunch of musicians; that the group has its own groove and a sense of fun that is unique to the specialist area of music-making that has become known as 'historical performance'. In doing this, Vivaldi x2 enabled us to break new ground and help more people relate to this uplifting genre of music. In the three months following the CD's release, the album was streamed more than half a million times, signalling high engagement from younger listeners.
In helping to support Vivaldi x2, you have contributed to the overall success of La Serenissima, enabling us to reach new promoters and aspire to greater things for the ensemble as a whole. Recording is a fundamental aspect of our mission, meaning we can share our vision with the greatest number of people. This project has provided meaningful employment for talented professionals, and has also helped to generate future demand and opportunities for these artists and those emerging in the field too. The impact of this successful venture is enabling La Serenissima to move forward with our Emerging Artist Chairs programme (supporting young artists) and to develop future outreach initiatives for Key-Stage 2 children as well as develop a myriad of newly researched programmes.
Please keep following our work by signing up to our newsletter via www.laserenissima.co.uk.
We have launched new crowdfunding project in support of The Godfather: music by Bach, Brescianello, Fasch, Pisendel, Telemann and Vivaldi. Please support us if you can: if every donor to Vivaldi x2 gave £25 to The Godfather campaign we would be fully funded! Do visit our project page for more information.
Thank you for your support. We hope you'll keep following our work!
Camilla, Adrian & Emma
La Serenissima
Links: