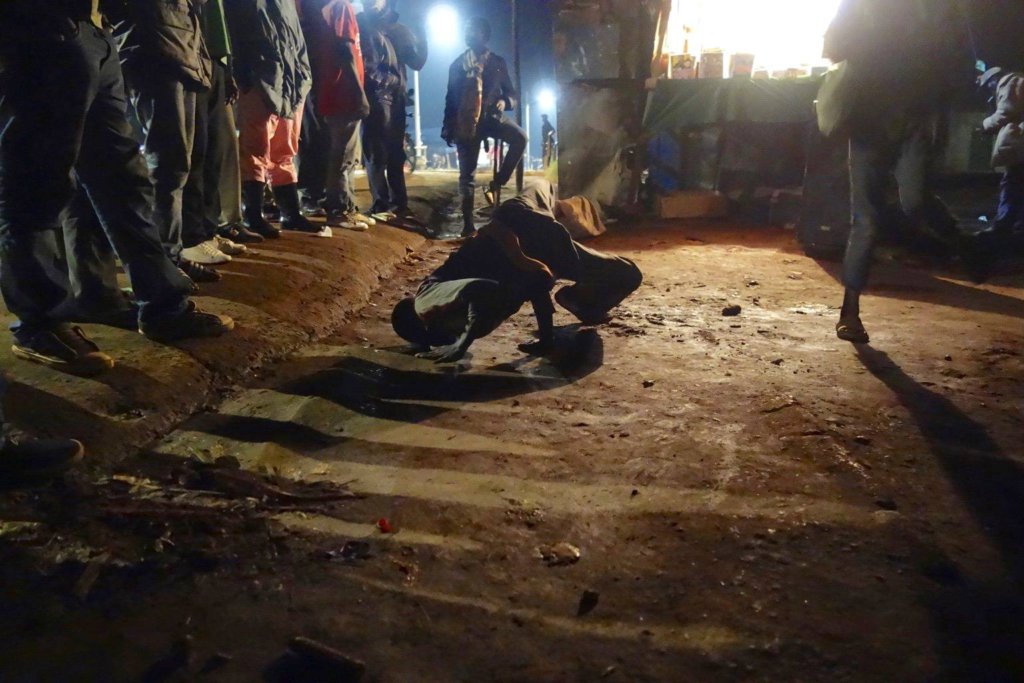 Dear all,
Thank you to everyone who voted for our shortlisted image in the GlobalGiving photo contest. We didn't win, but we did receive a number of votes and came quite far up the list. We very much appreciate all of your support!
It has been very busy here in Kitale. Last week we hosted Sander Degeling from the organisation Mobile School, a Belgian organisation that develop mobile school carts and train street-based social workers to deliver education. Their motto is 'If a child cannot come to school, we will bring the school to the child'. Their mobile school design is a portable classroom that can be wheeled out to deliver lessons on the streets and dump sites where the children spend their time. As well as delivering education, it is also a means of developing our relationships with the young people we support, and helping them to start the process of leaving the streets.
Sander came for a pre-visit, to find out more about CRK, to visit the projects, and to explore the streets of Kitale and meet the young people we work with. In addition, Sander delivered a number of training workshops for our staff. These were really interesting as they helped the social workers and teachers to reflect on their own individual identities and attitudes, and how they view the children and young people that we work with. This helps them to be more creative and resourceful when delivering the interventions we develop.
We are at the beginning of building a relationship with Mobile School and hope that we will work together more in the future. The picture above is one of Sander's. It was taken during a night street walk that our social work team took him on during the visit.
We are also working hard to address the problems of food shortages and related increases in food costs in Kenya at the moment. A bag of maize (one of the most important staples in Kenyan cooking) has gone from kshs3500 to kshs6000 in the past 3 months. That is almost a 100% increase in cost. Sugar, cooking oil/fat, and beans have also increased significantly in price. This is having an impact on the number of children that we will be able to support in the coming months – which is especially concerning as the coming election may result in further instability. Such instability is likely to lead to increased numbers of children needing our help but increased food shortages and panic buying are making it difficult to find staple foods in the market place.
We have been looking at how we can meet the shortfall: we would like to conduct a bulk buying exercise as soon as possible, not only get better prices but to ensure we we have adequate supplies during any crisis caused by the election result. As a supporter of Child Rescue Kenya, would you be able to help us meet these rising costs?
Thank you again for all your support of CRK and our work in Kitale.
Best Wishes,
Su