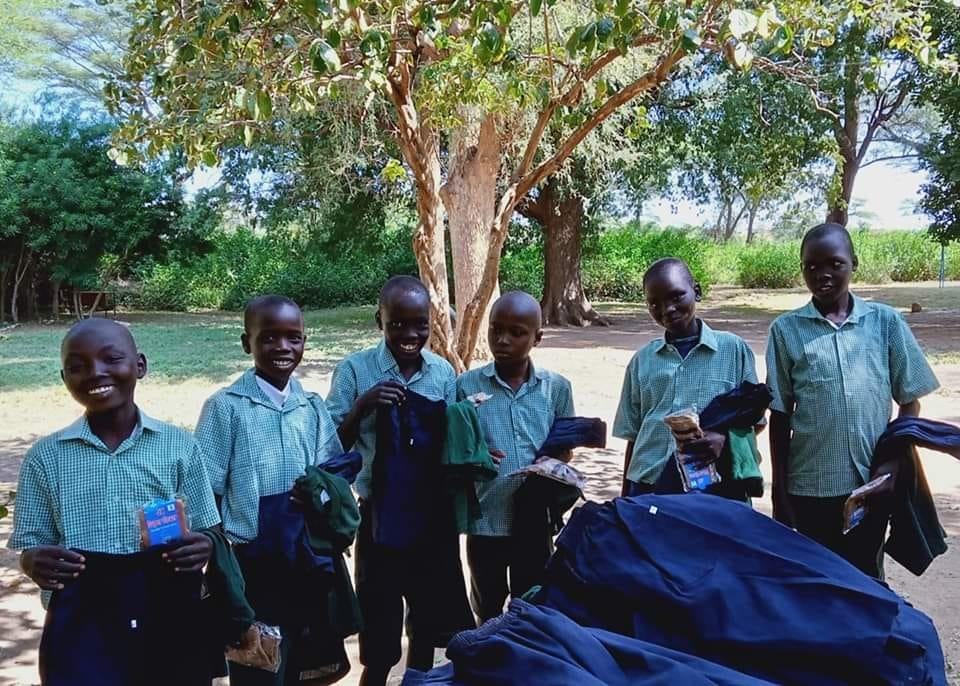 2020 was disastrous for our work on the streets of Kitale. The Government lockdown from March until December included closure of our drop-in centre for street children (Street Smart) and not being able to take our mobile school out on the streets. Our outreach workers could do limited work directly on the streets though and we we did manage to reintegrate more children than we thought would be possible. Children on the streets were simply not being tolerated by authorities and could see the wisdom of remaining home through the pandemic. However, remaining at home brought many challenges for families. Children were out of school (schools were closed from March 2020 until January 2021) and therefore posing new challenges to parents who already were coping with limitations on what they themselves could do, loss of employment and income during the lockdown, reduction in household income etc.
We shifted our resources from Street Smart and the Mobile School to providing home-based care for reintegrated children and delivered food parcels throughout the lockdown, while our social workers continued to visit families and children to ensure they were coping with the challenges of Covid 19. So, we were not idle and we were able to help many families.
Sadly, part of the development plans for Kitale include a huge road improvement programme and the road widening not only destroyed our Street Smart centre which was bulldozed overnight, but destroyed small business and market stalls devastating the livelihoods of hundreds of families, many of whom were just recovering from 9 months of lockdowns.
So, although 2021 got off to a rocky start, the opening of schools and lifting of many restrictions in January, has enabled us to switch our focus back into our prevention work and into getting children and youths back into schools and training programmes. We are optimistic that most of our old programmes can start up again in the course of the next three months and we will be able to continue with our reintegration work as intended.
Kenyan schools close this week for a 7 week break while exams take place and we are pleased that we will be able to work with families during this time to ensure their children are prepared to be at home and ready to rejoin school in May. We have seen a rise in teen pregnancies as a result of the long time children and youth spent out of school last year and we are now looking at a new project working with teen mothers - watch this space!
Thanks for all your support during these difficult times.