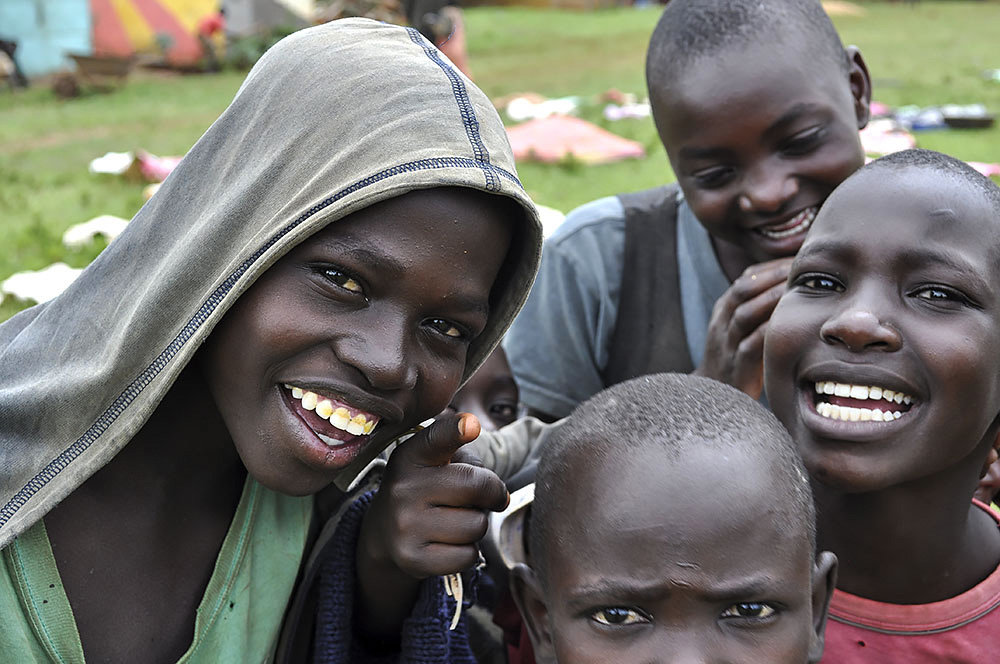 This month we want to tell you about one of the harder aspects of our work with street-connnected young people. In Kenya, and in other countries, authorities who want to show that they are dealing with the 'street child problem' to make the town look cleaner, will take an approach that is far from child-centred. They use force to 'round-up' the children from the streets. In Kitale, these round-ups can be an annual event - or more often if an election is coming up. Advocacy efforts by CRK have occasionally resulted in these round-ups being deferred to allow us to time to intervene and secure places of safety for the children while the roundups happen. And we are working hard to persuade authorities that round-ups are ineffective in dealing with the issue of children on the streets in the long-term.
Given that many children are on the streets because adults let them down, it takes time to build trust and support them through their reintegration journey. Our social workers work with young people on the street building relationships of trust and working with them to make decisions to leave the street in their own time. However, it is difficult to change the system of roundups as officials change, moving to new areas or being promoted and the new incumbents are not always aware of the effects of round-ups. Occasionally, the orders for round-ups come from outside the district at a higher level.
Sadly, in early May, over 80 children were rounded up from the streets with no warning, and taken into cells, the majority them were boys aged between 6 and 14. The children spent the night in jail and received no food during this time. In the morning, they were taken to the Magistrate's Court, which was overwhelmed with the numbers and had to postpone its previously scheduled cases for the day. We worked hard to get these children released into our care to avoid them remaining in an adult prison.
Some of the older children ran off as soon as they were released, however, over 60 children agreed to go into our centre. Over the next few days, a few more left us for the streets. Our social workers continue to work with these as part of their outreach programmes. Most of the children remain with us and we are working hard to counsel them, investigate their homes and the reasons for their being on the streets. Some cases are simple to rectify and several children have already been taken home. Some cases require longer term intervention at home to relieve poverty issues, mediate disagreements and provide counseling. Some children need to be treated for addiction issues, or to be taken to a relative for care if their former home is not considered safe and welcoming. These children will remain with us for up to six months while the reintegration process takes place.
Usually, we have a target number of children in a month that we can reach out to and work with in a controlled manner to increase our likelihood of successful reintegration. Like all organisations, we have a budget and limited manpower. Round-ups put considerable pressure on our staff and finances. Taking in 60 children involves extra food, mattresses, blankets, transport, medical and staff costs. That has to be maintained beyond the initial emergency period of getting the children out of jail for as long as it takes to reintegrate them. However, we will do all we can to get these children to safe homes and to ask our supporters to try and help out financially.
In the meantime, we are partnering with other organisations in Kenya to more effectively work with the authorities to tackle the issue of children on the streets in a way that is acceptable and beneficial to all – especially the children. No child should spend a night in jail for being in need of care and protection.
Thank you again for your support of CRK's work.