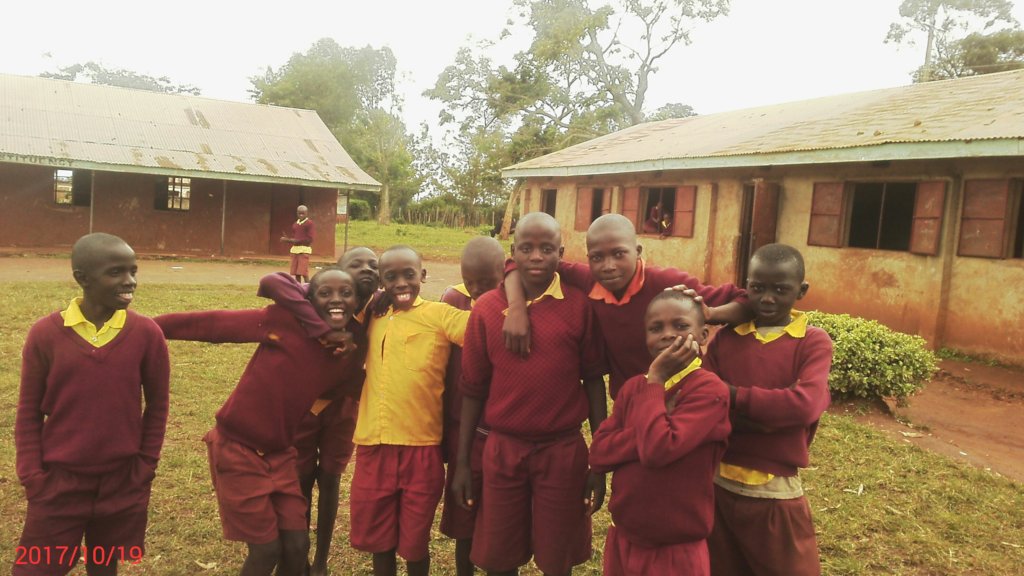 In Kitale we have been getting the children ready for a new year at school. January is always a busy time of year, getting new uniform, stationary and other school resources for the children staying at CRK's long-term transition centre and for the children staying at home whose families need extra support. Our social workers also check in on the children we do not provide financial support for, but who we are still monitoring at home, to check that everything is in order for the new year at school. Despite the busy-ness it is always a lovely time of year, watching them continue with their journeys at home, especially those who have more recently been reintegrated. One of those children this year is Brian.
Brian was not identified by our social workers on the streets of Kitale, but was picked up in Tanzania by another project working with street-connected children. CRK have been involved in an ongoing knowledge and skills exchange programme with RCA Mwanza and have been collaborating with them and other organisations to ensure that children who cross country borders during their migrations to the street are assisted to return. Brian had informed the social workers in Tanzania that his parents lived in Nairobi and CRK staff agreed to bring him back to Kenya in order to facilitate his reintegration.
Sadly, the reintegration process was not as straight forward as we had hoped. Brian gave us a telephone number for his stepmother, but she did not want him back home, asking that CRK look after him for good. Therefore, while CRK staff worked to find a solution to this problem, Brian was transferred to the long-term transition centre where he was able to attend Liyavo primary school.
Once he had settled in at Liyavo, and felt he could trust the staff, Brian eventually told us about a grandmother in Nyanza. He provided directions to his grandmother's home, where social workers found her still mourning his disappearance. Brian orignally left home with a group of other boys, he says, when life at home became tough since he was used to life in Nairobi, he did not want to stay in the village without major social amenities. Although he lived with his siblings in the village, his parents had remained in Nairobi and he was not altogether happy with this arrangement.
When they visited, the social workers found a loving family, headed by both his grandparents. They have two cows that they milk and two acres of rocky land that is not suitable for growing crops, but is good for grazing. Brian's father sends regular payments that sustain the needs of the family and their home was neat, well-maintained and organised.
Brian's grandparents were keen to have him back and together with the social workers began to prepare for him to return to their care, and continue with his education, which is important if he is to complete school and become a doctor as he says he wants to. Being at their home also means that Brian can continue to establish lasting relationships with his siblings. He also agreed that being at his grandparents' home was a good option.
Brian was returned to his grandparents in September 2017 and completed the final term of the year in the local primary school. He has started back for the new year and we are looking forward to seeing what happens next in his education journey. We maintain regular communication with him and his grandmother by phone, and will conduct a home visit in the next few months. He is so far doing well and adapting to the life back in the village.
We are able to support children like Brian because of your support. Thank you again for choosing CRK.
Best Wishes,
Su