Project Report

| May 4, 2022
RE-OPENING SCHOOL WITH BUS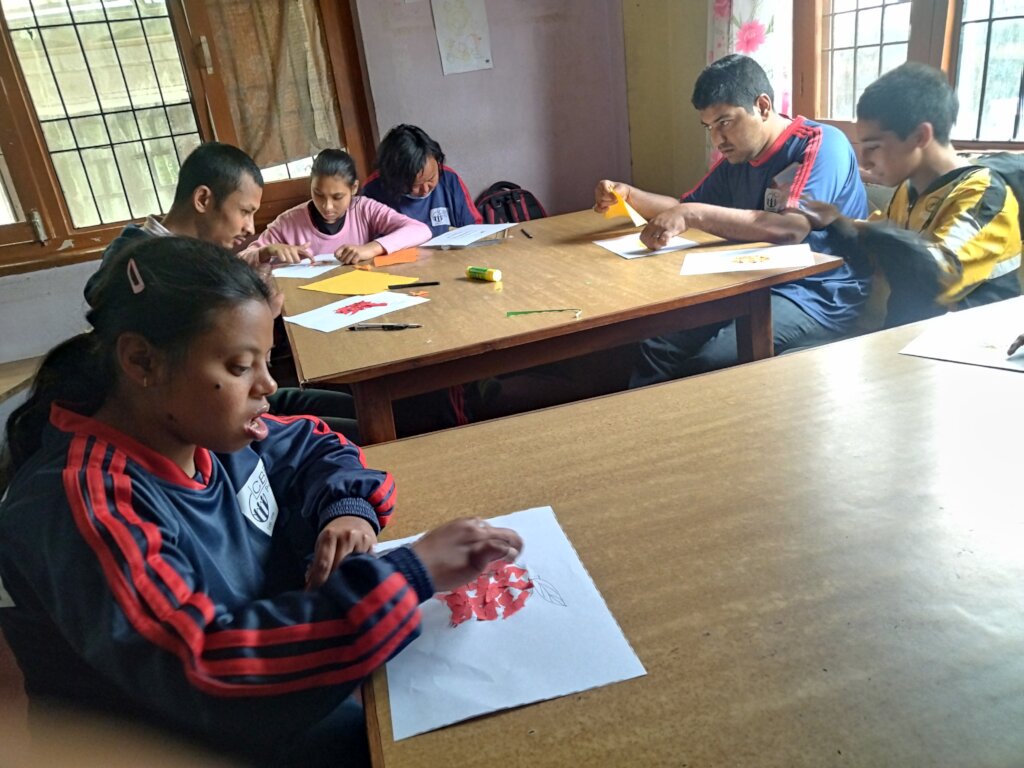 We are grateful to all of the donors who have continued to support Nepal's needy children with disabilities. With 306 donations, you have given us more than $36,000 to date. We look forward to your continued support in the days ahead. Even in the worst case scenario of COVID-19, we are able to provide the essential support to the children. THANK YOU VERY MUCH AGAIN!
RE-OPENING SCHOOL WITH BUS
The school was closed from April 2020 to January 2021 due to COVID-19. Students were unable to attend school in that situation. We were able to include a few people via video chat, but we were unable to run online classes due to the state of the students. During discussions with parents about the school's opening in February 2021, some parents stated that they would not send their children to school and only a few parents agreed to send their children who took COVID vaccination. After that, we began to run a school before COVID, but only a small number of students attended.
On April 19, 2022 we held a short meeting with parents of disabled children. We talked about how to start class after COVID and make it more beneficial for the children. We talk about how to run the bus safely. In addition, parents committed to send their children to school. The number of students attending school has increased. They tell how they feel when they return to school after a lengthy absence and are delighted to see their friends. We started working on fine motor abilities in our new class session. Children can access so many more things and become more confident and capable as their fine motor skills improves. They gain independence in a variety of tasks, including as eating, writing, and speaking. We encourage children to participate in extracurricular activities such as singing, dance, and art. They appreciate being a part of such activities and have a lot of fun.
"I enjoy to come to school every day," one of our kids, told us. She enjoys new experiences and enjoys playing with her buddies. She couldn't share anything with her classmates during lockdown, so when she returned, she was delighted to see her old friends."
We are happy to write you that now those children come from bus are also attending school now and hope, with the low incidence rate of COVID-19, we will be able to operate our school in full capacity in near future.
Corporate Social Responsibility Support
On the occasion of their company's anniversary, ASIAN LIFE INSURANCE COMPANY supports the needy children of Patan CBR. They provided food as well as stationery items such as rice, dal, sugar, bitten rice, noodles, biscuits, pencils, and copies under CSR support. We give it to a total of ten children. We appreciate Asian life insurance's affection and support for us.
GREAT THANK YOU TO ALL THE DONORS.WITHOUT SUPPORT FROM WHOM THESE ACTIVITES AND SERVICES WOULD NOT HAVE BEEN POSSIBLE.