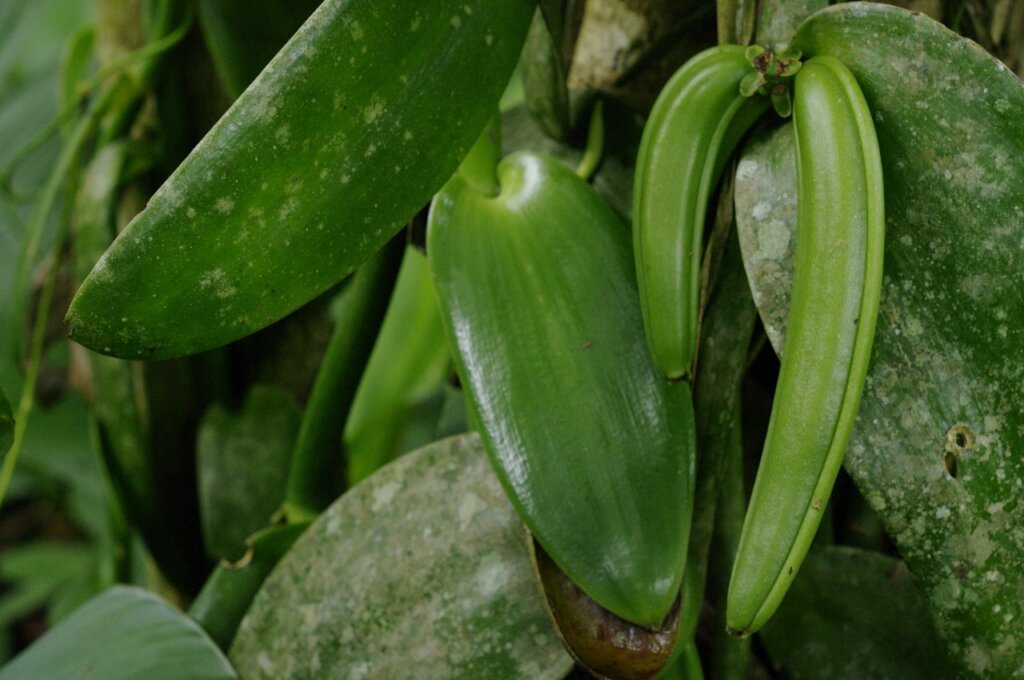 For this report, we hear from our Farm Manager, Alejandro Zevallos, at our Reforestation Center in Tambopata, Peru. We hope this gives you insight into the daily work we do and what it means to our team.
Today more than ever, your donation makes a difference! Please consider renewing your contribution today.
We send a sincere and humble thank you to all of those who support our work and know how important it is at this specific time to plant trees and rebuild what we have lost.
A Reflection on the Work We Do, by Alejandro Zevallos
For almost a decade, I have had the opportunity to live experiences related to agriculture in different parts of Peru. From a very young age, I had the privilege of seeing the different landscapes, climates, and colors of the soils of our country. I have felt the cold of the Andean night, the heat of the Amazon midday, and the saline wind from the coast. I have been lucky enough to connect with my Peruvian brothers in every place I visited.
These interactions with different people made me very curious to discover how humans coexisted with their habitat and what positive or negative impacts we were creating. One of the negative impacts that marked me a lot was during my travels in the jungle, where I observed the burning of forests to plant food crops. The impact of improvised agricultural exploitation stands out today and will be visible for many years. Most agricultural projects are monocultures. This intensive production model aims to achieve maximum production yields per area without considering anything other than profit. This creates an unsustainable system in the long term because of the design they put thousands of genetically identical individuals, who are forced to grow against all natural currents. Chemical fertilizers, machines, and pesticides are needed so the plants don't die. This management saturates the capacity of the soil and generates erosion.
Most of these ag projects will not last over the years, and people have to migrate, slash and burn new hectares and start again. Seeing this situation in person awakened in me the ambition to find solutions. I found out I had a similar vision with the agroforestry engineering degree because, unlike other agronomic engineering, it was not only concerned with generating economically viable businesses but was also concerned with the responsibility of generating safe conditions for the environment and people. I am surprised and impressed with the results of different cases of agroforestry systems around Peru, especially here in Tambopata. We have implemented different plantation designs, which are more similar to a natural productive forest. The plants work together, and we don't have to fertilize, water or apply pesticides. We see that the soil is not eroded, the pollinators find different food sources, the fauna returns, and the plantation is healthy and has good yields.
Now that we are sure that these systems work, the idea is to adapt them and share them with a selection of native communities that can use them and get the most out of their lands without losing the biodiversity or fertility of their forests. I am sure of one thing, and that is that plants can grow against all odds if we use our criteria to solve problems and the scientific method to face doubts. An example where this was achieved is the famous case of Pinus tecunumani and the coffee rust in Oxapampa, where research was carried out to determine why the plantations that had both species had greater resistance to the rust fungus than the monocultures of coffee.
Experiencing first-hand how a deforested hectare is reforested gives me hope that I can leave a better world for the future. During this work, we made the enormous effort of taking more than a thousand seedlings to the other side of the river and planting them in places where there were no trees. Every time I carried the seedlings from the boat to the final planting area, I was surprised that, with each trip, the weight on my shoulders became lighter. I believe that the joy and euphoria of feeling part of a positive change overrides physical exhaustion, making us capable of achieving great deeds that will last over time.
At the Camino Verde Baltimori station, we are demonstrating that human beings are capable of regenerating tropical forests and, at the same time, creating job opportunities, scientific research, and food security for the future. It is here that I feel part of a nucleus that has the same mission and vision. I hope that, over time I can expand my knowledge by conducting experiments that help us decipher a little more the mysteries that are hidden in the jungle, and I am happy knowing that plants and the world have the will to give and sustain life.