Project Report

| Oct 14, 2021
From barren fields to lush landscapes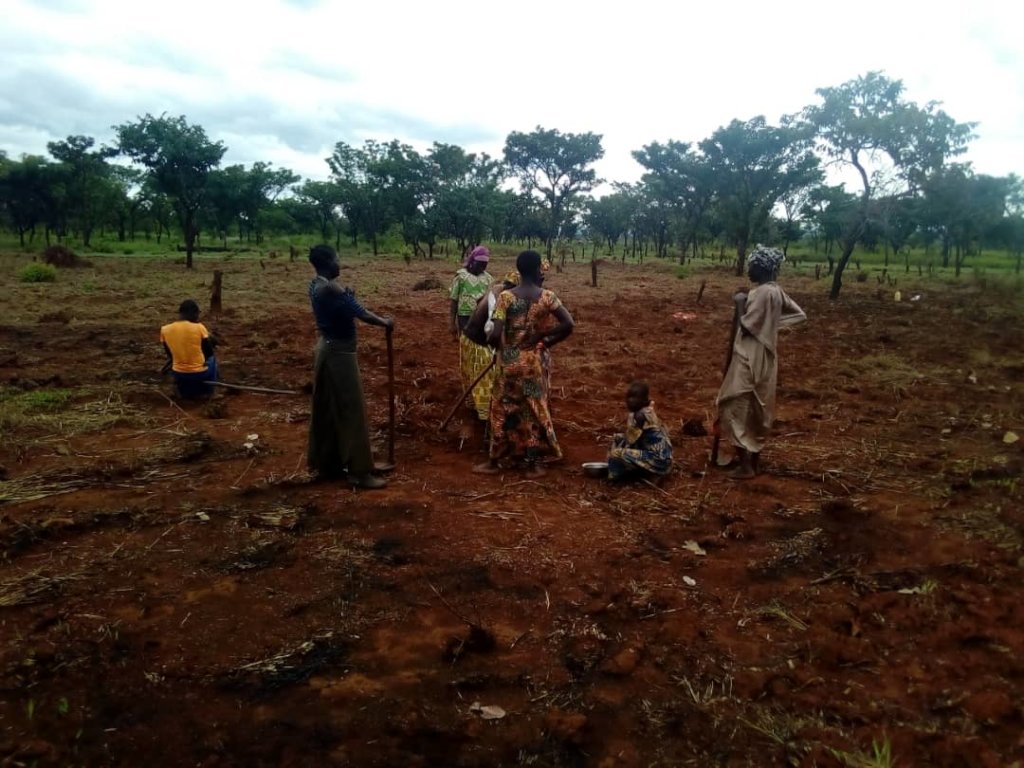 Hi friends,
As always, greetings from Northern Uganda, where smiles abound and folks are hard at work. We're excited to share some big news here in Palorinya Refugee Settlement, home to 120,000 South Sudanese refugees!
In our last report, we mentioned that we secured a partnership with One Tree Planted to scale our impact significantly. Well, we're happy to report that our programs with that partnership are off to a great start.
Since 2018, we've been working in Palorinya, testing different systems and getting much needed tree seedlings into the hands of refugees, to stabilize climate patterns and bring back tree cover. Why trees you may ask? Trees create micro-climates that create the perfect conditions for greater food security, via greater harvest yields provided by increased soil fertility and rain stabilization.
This is important in areas like northern Uganda, who have experienced severe deforestation in recent decades and have put the ecosystem at risk for desertification. Since 2018, we've planted over 200,000 trees, directly with the refugees that live in the area. Now, with One Tree Planted, we're going to plant the same amount of trees in a single year. Yup, you heard that right: we're planting over 200,000 trees in the next 12 months.
The past few months, our team on the ground has mobilized 150 community members to prep degraded landscapes. These landscapes, former sites of clear-cutting, are being transformed into agricultural fields for food production and sites of massive reforestation activities. This means that barren fields that currently look like deserts will soon be once again lush, life-giving fields of biodiversity and food production.
Our community members are receiving much-needed tree seedling care and maintenance training, as well as training on agroforestry and agroecological farming techniques. These trainings will allow farmers to increase the productivity of these once-barren fields by up to 400%.
By working with nature, we can create fields of abundance: both for the integrity of the ecosystem as well as the humans that inhabit it. Through this program, we will get refugee families off of food rations from the UN, by growing acres of much-needed crops, that will feed families and create food surplus in local markets. At the very same time, tree cover will once again return to this isolated area, transforming the landscape to one that is no longer afflicted by climate variabilities and volatility.
Join us. Give today. Let's do right by people and planet, all in one fell swoop.