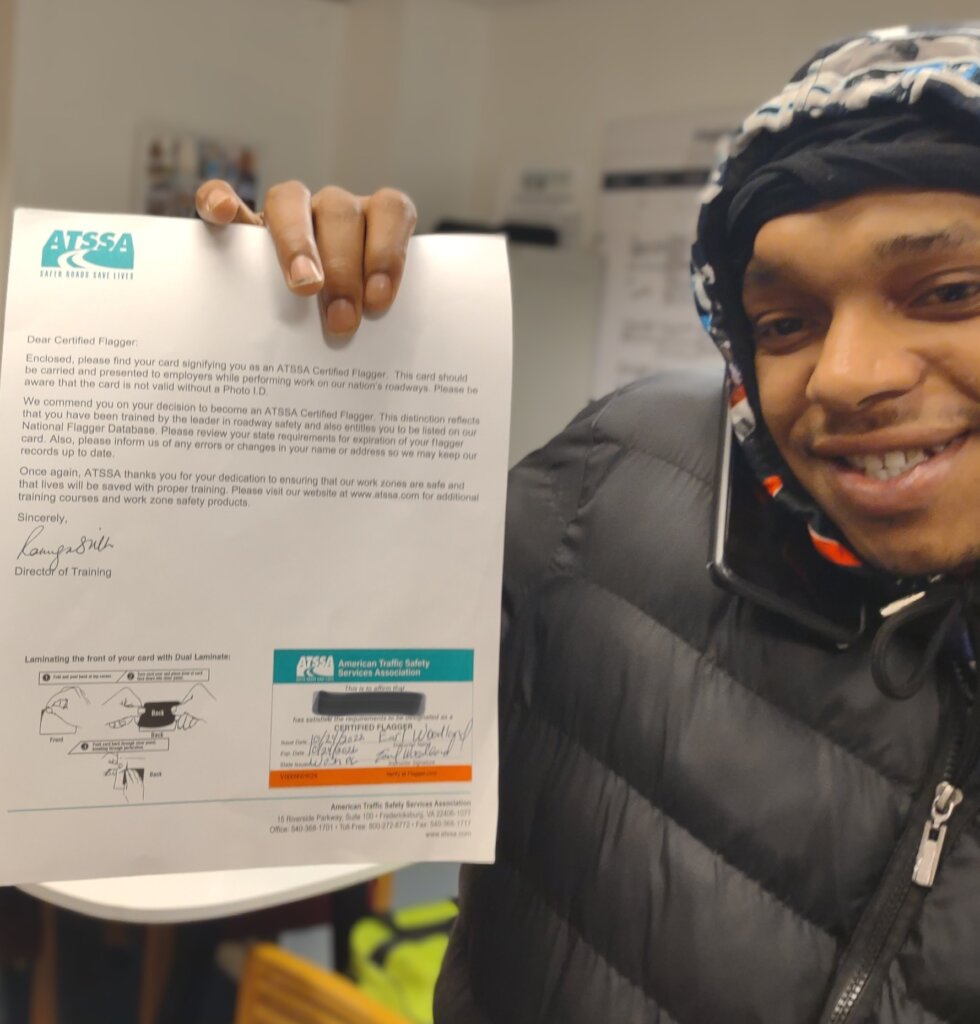 As 2022 draws to a close, we are so grateful for how this year has been one for building connections and growing together. After over 2 years of virtual programming, we have been able to finally bring back a hybrid option for in-person programming for our formerly incarcerated members. Members have been able to meet each other and staff in-person, many for the first time since coming home. This is on top of record-breaking participation in our programming, and a continued commitment from members to uplift each other and the community. Thank you for making our work possible!
Members Build Skills And Meaningful Connections
In December, Free Minds hosted our Job Readiness and Personal Skill Building Apprenticeship. 16 members (the majority having spent over 25 years incarcerated since they were young adults) arrived at our office eager to increase their knowledge on a variety of subjects, including career exploration, financial literacy, and digital skills, and find out how they can contribute even more to the community of support that is Free Minds. The Apprentices participated in mock interviews, created a budget, read essays from our third anthology, When You Hear Me (You Hear Us), and wrote and shared poetry aloud. Throughout the week, members heard from special guest speakers about career fields, money management, and most importantly from their fellow Free Minds brothers about their personal experiences since coming home. Their personal experiences reinforce that while the reentry journey is full of challenges, they are not alone when facing them. Free Minds' Peer Support Specialist Craig shared with members about his own journey of overcoming obstacles to reach forgiveness and healing. Exchanging stories creates strong bonds of trust that are vital for reentry success.
Reentry Book Club Has Record Attendance
Our weekly Reentry Book Club, "The Build Up," is a unique space where members virtually gather together to uplift each other through reading, group discussions, and community resource sharing. We recently experienced a record attendance, with over 100 members logging on to join us! Members in the book club have been reading and discussing The Perfect Day to Boss Up: A Hustler's Guide to Building Your Empire by Rick Ross. Despite having to overcome obstacles and challenges growing up, Ross never gave up on achieving his goals. In his book, he shares the secrets to his own success and offers a road map for how readers can build their own business empires. Members have found his book profoundly relatable and inspiring in the lived wisdom Ross shares throughout the book. As FM member Michael shared, "This book reminded me there is always another way if you are denied what you are hoping for, and sometimes it works out even better." When Michael was denied his dream job due to his record, he decided to start his own business, and is much happier. Congratulations to Michael and all the other members who keep pushing through, no matter the obstacles that come their way!
A Community of Support
The Build Up is just one of the many avenues of peer support for our members. 12 members recently completed our Peer Support Training Program. This program equips members with the knowledge and social emotional skills to provide support to fellow members coming home. Graduates of the program, called "Peer Supporters," host weekly check-ins with their partners.r 58 members have now been partnered with a Peer Supporter. The program continues to receive positive feedback from members. Peer Supporter James shared: "It's an honor to be able to share my experiences and listen to my brothers as they adjust to being home. We all understand the shared struggle…I normalize it for them and remind myself of what I need and to ask for it myself. We help each other. I really listen to what they are feeling, and it brings a lot of peace to both of us."
Connecting at the Cookout
In October, Free Minds members and their families enjoyed a gorgeous sunny day filled with good food, laughs, reunion hugs, a 360 photo booth, and, of course tables filled with books to take home. Members who have moved to different cities came with their families to reconnect and be in person. Marvin, his wife, and son came from Baltimore. Decario, and his 3 children, drove 9 hours one way from North Carolina just to be with his Free Minds family. He drove back that same night! It was a chance for members just home after spending decades behind bars, to see friends, catch up, and enjoy togetherness. Member Dirik, who has only been home for a short while, shared, "To be able to see some of the people you were incarcerated with, and meet all the Free Minds community, it was just great. Coming together after doing extensive time was really great." After a year of losses and the ongoing communal trauma that incarceration causes, this day served as a sweet reminder that joy and hope are always there when we are together.
New Congressman John Lewis Fellow James
We would like to extend a warm welcome to James, our new Congressman John Lewis Fellow! The fellowship is a 7-month position where members carry on the legacy of the late Congressman John Lewis through peacebuilding at our racial equity events with classrooms and community groups around the country. The Fellow also gains professional, advocacy, and leadership skills. James is a recipient of the Incarceration Reduction Amendment Act, and was released after serving 24 years. As the Fellow, James serves as Vice Chair with Thrive Under 25, where he advocates for the rights and needs of youth impacted by the criminal legal system.
Thank you for journeying alongside us as we continue to grow. Your support is the pillar needed for us to begin a successful new year!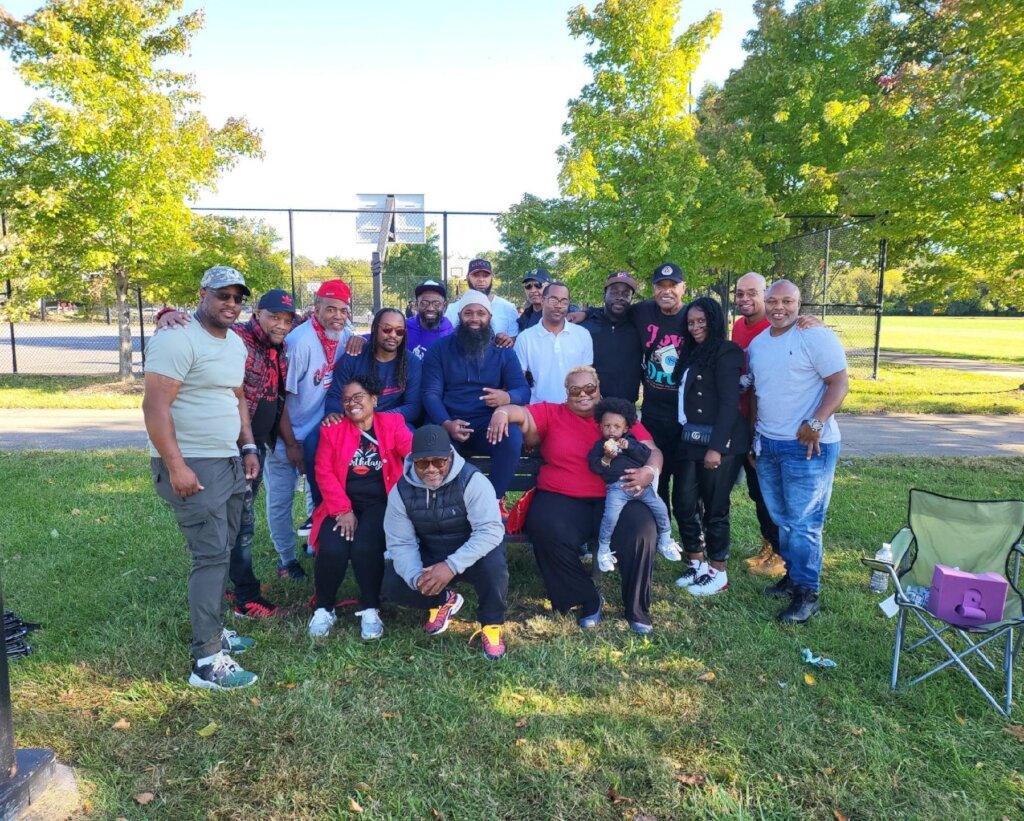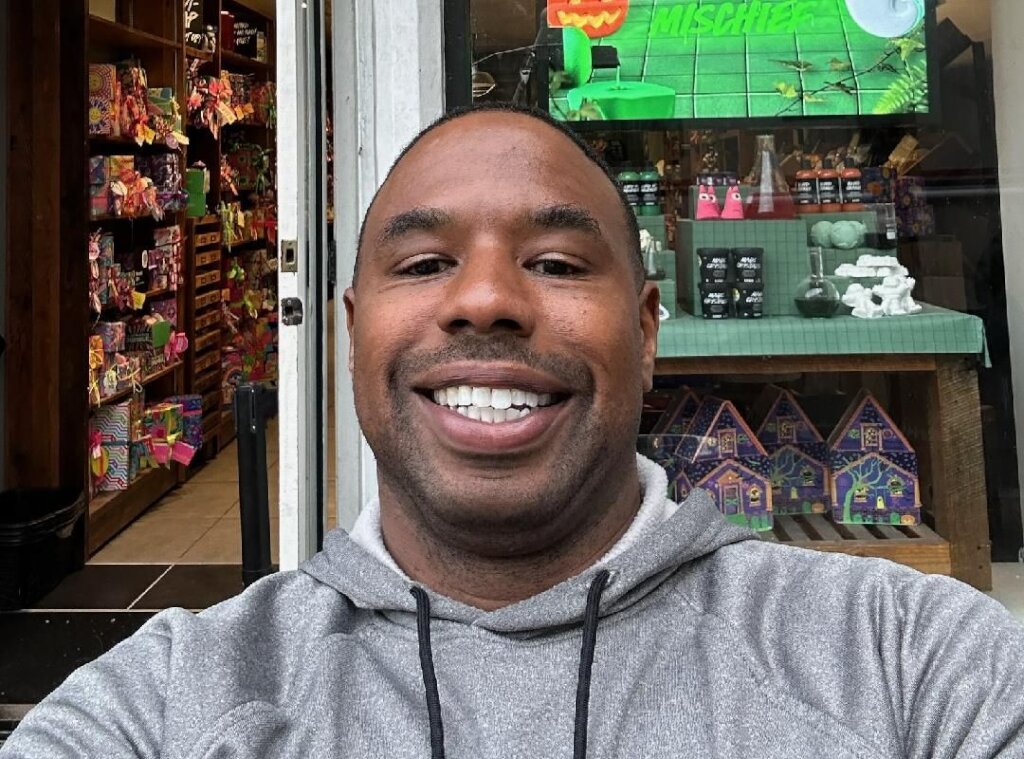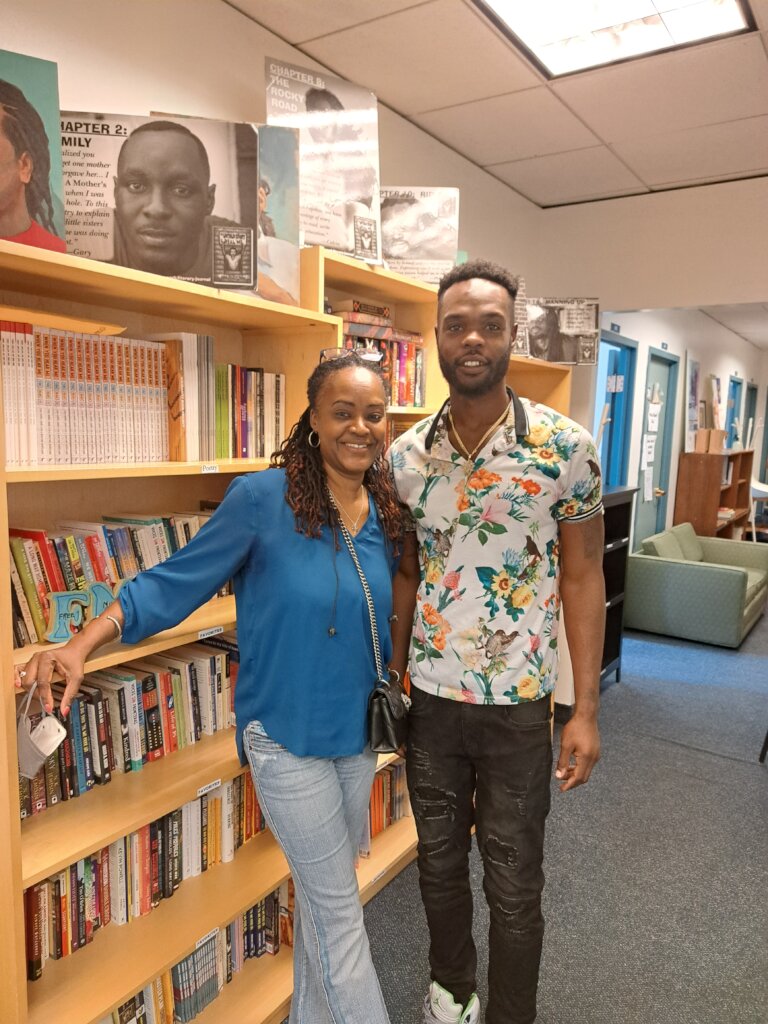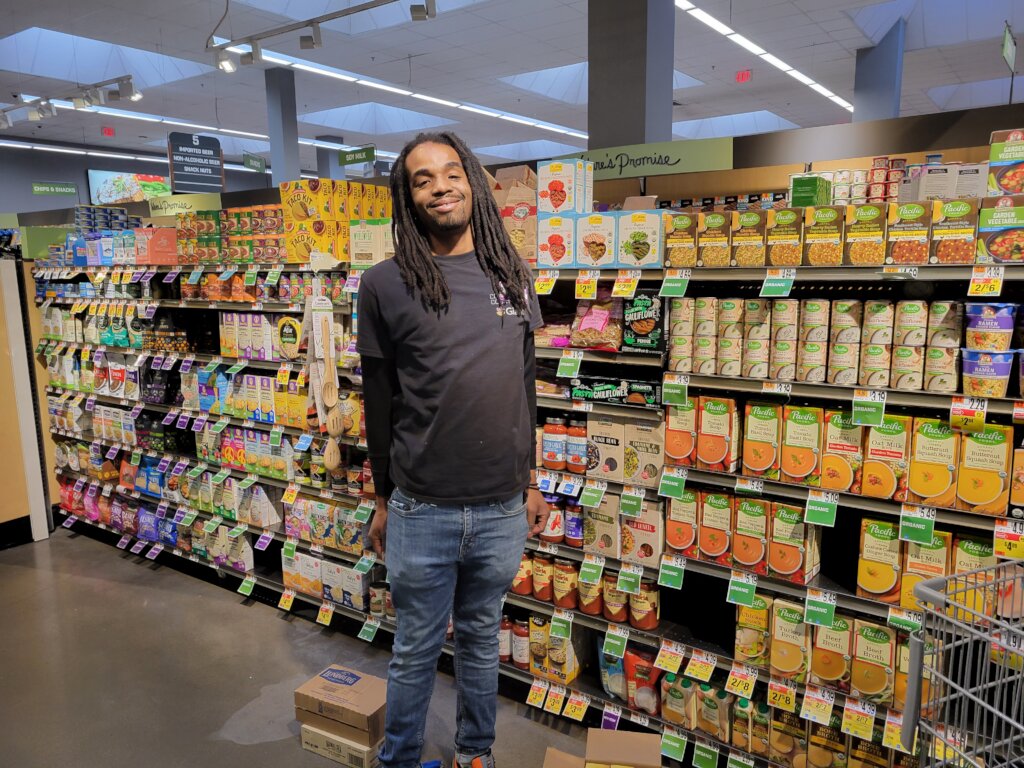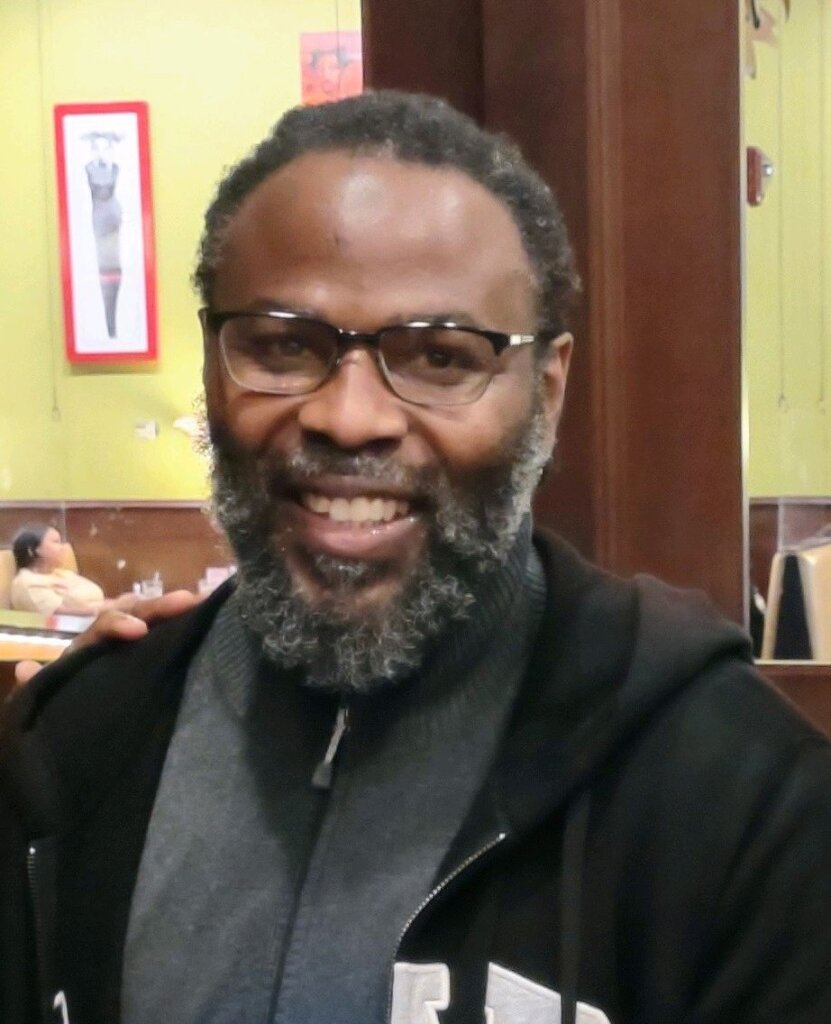 Links: