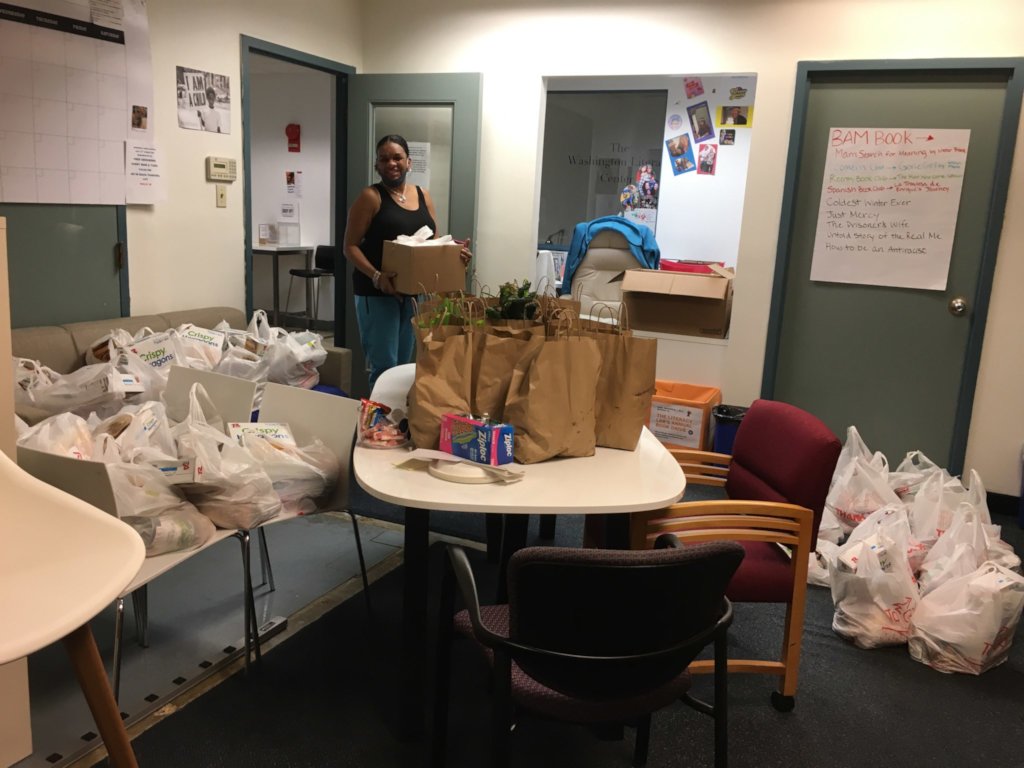 The Free Minds family has risen to the challenge of this unprecedented time in an extraordinary way. Our members continue to adapt and persevere, transforming challenges into new opportunities. Our weekly "Build Up" book club over Zoom plays a key role as a place for sharing, understanding, and peer support for members returning home from incarceration. Our member-led Leadership Council has gone above and beyond in taking care of the physical and emotional wellbeing of members, while the Incarceration Reduction Amendment Act (IRAA) support group provides guidance to members navigating being home for the first time in decades. IRAA is a DC law that allows people who have been in adult prison since they were 16 or 17 for over 15 years to apply for resentencing. Our team of Reentry Coaches are zealous in their pursuit of job openings and pushing for unemployment benefits delayed by months due to a massive backlog of requests. Thank you for supporting us throughout these challenging times!
The Build Up as a Space for Connecting and Growing
Free Minds has not let the pandemic stop its reentry book club, "The Build Up," which has now gone virtual! This group allows members to express themselves through reading and writing, and, critically, creates a positive support system for members who may be struggling with reentry after incarceration. Although many members experience difficulties with limited internet access, that has not stopped them--in fact, more members are joining than ever, with about 60 participants weekly!
The Leadership Council Expands Their Focus
Jumping into immediate action, our member-led reentry Leadership Council formed an Emergency Response Team at the start of the pandemic to make sure our members stayed connected. The council calls and texts members daily to check on their wellbeing, making sure their immediate needs are met. During this difficult time, the Leadership Council has gone above and beyond, and has started reaching out to their peers who are still incarcerated by sharing words of encouragement and positive updates in letters and interactive worksheets every week.
"I ain't been home in over 20 years. I don't have family keeping me abreast to what's going on out there. God has blessed me with having an organization like Free Minds Book Club, to be a part of and help me through these tough times." - Free Minds member Shawndell, after receiving messages of support from the Leadership Council
We are inspired by the courage and compassion of the Leadership Council, who rose to action following the death of George Floyd. Realizing the need for more spaces for healing, education and dialogue, the Leadership Council created an African American history study group, which held its first meeting in August.
The IRAA Support Group Fosters Community
When the Incarceration Reduction Amendment Act (IRAA) passed in 2016, it allowed incarcerated individuals a chance at sentence reduction if they had been convicted as an adult when they were under 18, and served at least 15 years. With a growing number of IRAA reentry members, we formed our IRAA support group that now meets bi-monthly over Zoom. This group provides critical support for many members who have not been home in decades and are returning to communities with limited resources and opportunities. The men in this group have overcome these challenges, lifting each other up and creating a community to discuss their pasts, support each other in finding work, discuss their mental health, and share community resources. This group hasn't stopped there, either, but they are also actively giving back. Members have developed a letter-writing campaign, sent care packages to IRAA-eligible incarcerated members, and have created videos of support to show judges during hearings. The amazing work of this group was also recently featured in The Washington Post!
Back At It: Write Night and Outreach Events Go Virtual
We are also hosting monthly Virtual Write Nights, where volunteers provide encouraging comments on poetry from incarcerated members. In June, we hosted our first "live" edition of Virtual Write Night, with over 200 participants. We heard from special guest speaker Marcus Bullock, whose company Flikshop uses postcards to connect incarcerated individuals with their loved ones. Marcus was joined by Poet Ambassador Tariq, recently home after serving over 20 years, and both gave heartfelt speeches on the importance of community and connectedness.
After brainstorming ideas for moving forward virtually, we have begun hosting community outreach events again! Our Poet Ambassadors, formerly incarcerated members raise awareness of mass incarceration and racial injustice through sharing their lived experiences and their poetry. We witnessed a powerful moment at a recent event, when Poet Ambassador Gordon lifted a stack of his poems with volunteer comments that he had kept and brought home with him, showing the lasting impact that positive feedback has on our members!
Your continued support is invaluable in helping our members feel part of a community that can build them up and help them move forward. Thank you for making this possible!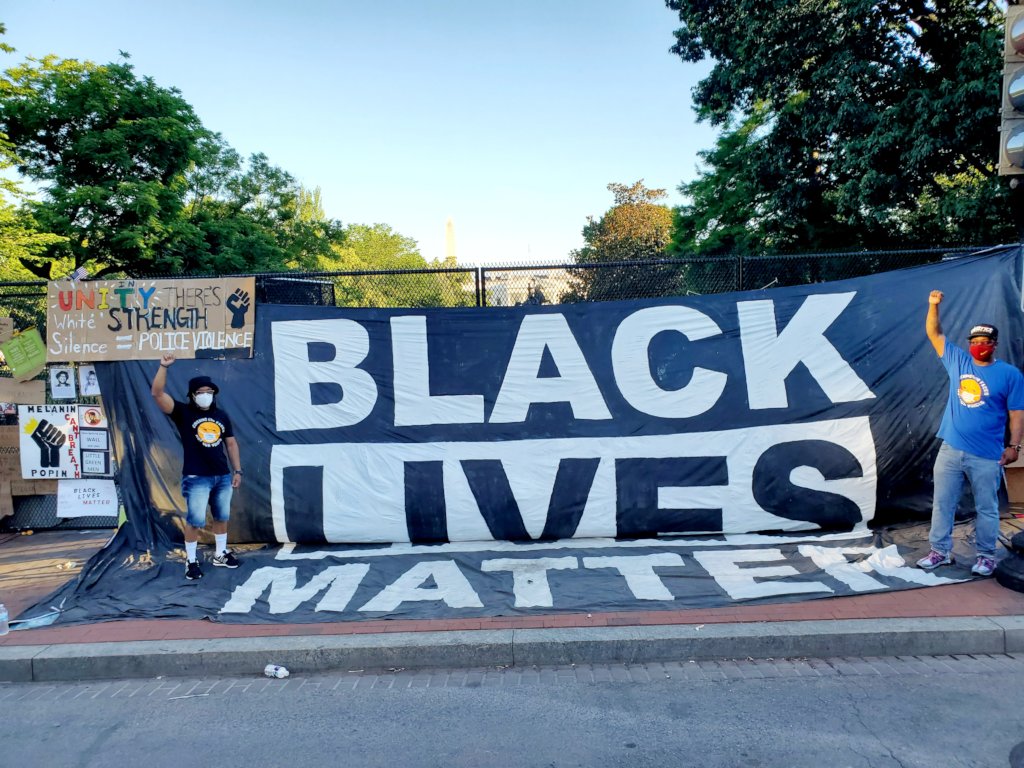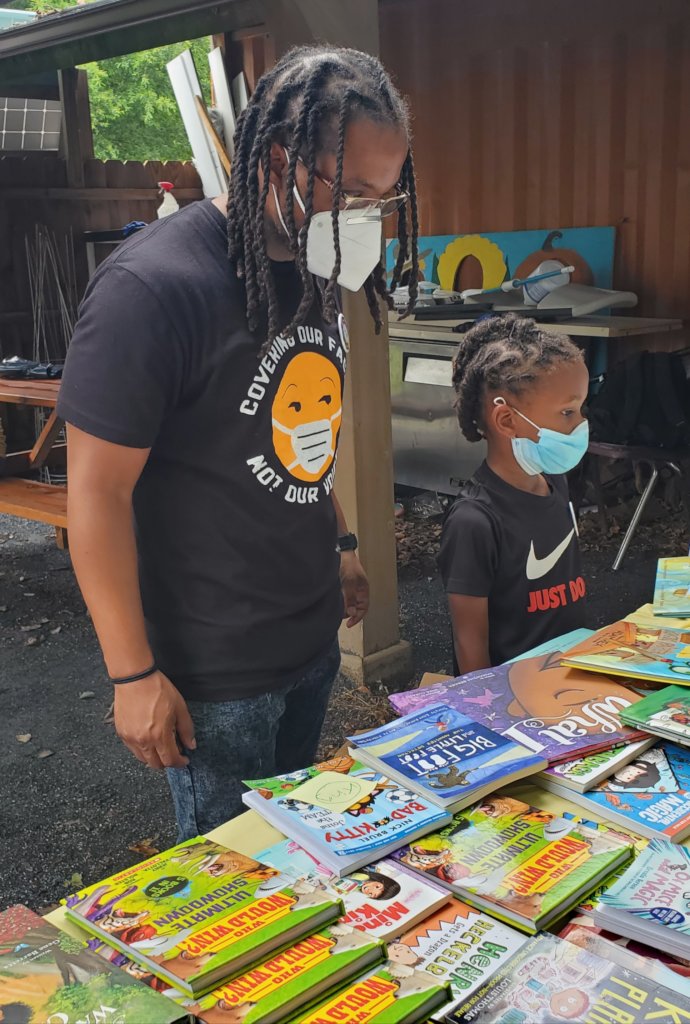 Links: