The COVID-19 pandemic has hit the Free Minds family hard. Our members responded with their characteristic resilience and grit.
Our Reentry Book Club program focuses on in-person, individual support and training. When the DC Mayor announced a public health emergency in mid-March, the Free Minds team immediately transitioned our programming from in-person to remote. Daily phone calls, texts, emails, and video conferencing became the "new normal" for connecting Free Minds members and staff. We didn't miss a beat and held our first virtual reentry book club via video conference that following Wednesday, March 18th.
This pandemic has painfully and decisively revealed the glaring disparity experienced by our Free Minds community in all areas: health outcomes, wealth gap, employment, access to stable housing and safety in general. The COVID-19 crisis adds an even greater burden for our members coming home from incarceration. However, we have proven that, even during the physical distancing requirements, nothing can break or dim the Free Minds community's powerful support system. Thank you for being part of this unbroken connection of strength and reliance.
Conducting Remote Sessions of The Build Up program – the Digital Divide Experience
The Free Minds staff and team members are offering tech support to members as many struggle with basic smartphone operations, needing assistance to download and run video conferencing apps like Zoom or Google Hangouts.
Our first-ever remote video conference session of The Build Up, our weekly reading and writing workshop for our formerly incarcerated members, was a lively, chaotic cacophony of attempts to log in from weak wi-fi signals amid the sounds of members helping each other navigate the new terrain of technology. The team persevered with their usual spirit of overcoming obstacles. The need to be together was stronger than any weak wi-fi signal!
Creating a COVID-19 Emergency Response Center for Free Minds Members
It has been a nonstop addition of supports and additional services to our members since the pandemic started. We have added new programming each week to the reentry program. The member-led Planning Committee transformed itself from a group that selects speakers to a COVID-19 Emergency Response Center. The leadership team speaks daily and meets weekly to devise ways to help all the Free Minds members during the crisis. The members' needs are immediate and varied. The response team has provided care packages, groceries, cleaning supplies, and masks and gloves for front-line workers. The leadership team is a lifeline to peer mentorship, therapeutic outlets, and a network of support.
Supporting our Free Minds Members During the COVID-19 Pandemic
To date, approximately 78% of our members have lost wages or been laid off entirely due to the pandemic. Our team is working tirelessly to connect our members with jobs in the grocery, warehouse, and delivery fields, knowing that the painful choice of risking their lives and having to provide for themselves and their families is one they must make.
Free Minds has provided financial support as much as possible to our members. Most of our members do not have computers or wireless networks at home so rely on cell phones. Some are unable to pay phone bills due to the loss of income during this crisis. We have developed an emergency response fund to cover essentials such as cell phone bills, groceries, hygiene and cleaning supplies, and gas to get to job sites and interviews. We have also provided support for members dealing with funeral expenses for family members who have died due to the COVID-19 virus. We provide as much emotional support as possible despite in-person grieving being curtailed.
Program Updates Before the Pandemic
Below we recount our activities thanks to your generous support prior to the onset of COVID-19. We look forward to bringing you more updates once we have made it through this emergency with your help.
Apprenticeship
In January, we welcomed recently released members to the week-long, intensive Job Readiness and Personal Skill Building Apprenticeship. During the apprenticeship, participants practiced computer literacy, budgeting, resume writing, job interview skills, goal setting, and writing action plans. During each session of the apprenticeship, participants heard from other formerly incarcerated Free Minds members who serve as mentors and credible messengers through the challenges of reentry. Apprentices also took a special field trip to see the film Just Mercy, based on the book of the same name by Bryan Stevenson (Founder and Executive Director, Equal Justice Initiative). The book, which tells the story of Stevenson's work with indigent people on death row in Alabama, has long been a book club favorite; the apprentices loved the opportunity to see this powerful true story on the big screen and were inspired and motivated to continue to create change in their own community.
Every apprentice left the program with a job placement and action plan.
The Build Up Book Club
In our weekly book club and writing workshop, the members of our reentry program have been reading and discussing the novel The Man Who Came Uptown. The novel follows a man named Michael who discovers a love of reading while incarcerated at the DC Jail, then struggles to balance his desire to reconnect with his family and lead a quiet life with the challenges of navigating reentry after leaving the jail. Our members could relate to Michael, and had wide-ranging discussions based on his decisions in the book.
Reentry Book Club members also heard from guest speakers from Black Youth Project 100 on community organizing and activism and from ScholarCHIPS on entrepreneurship and starting your own nonprofit.
Featured Poets in Community Art Series
In January, Free Minds Poet Ambassadors (formerly incarcerated members) were invited to share their poetry and the poetry of currently incarcerated members alongside the Takoma Park Poet Laureate at Poetry Behind Bars, part of the Takoma Park Third Thursday Poetry Series. The poetry reading was followed by a Q&A session, in which the Poet Ambassadors shared illuminating insights about the deep pain of solitary, their journey with healing, and the challenges of reentry. When asked if he still writes since coming home, Nokomis answered, "Writing poetry is like the bridge that got me to where I am now… I try to use whatever free time I have to manifest my creativity. I don't want to lose that." Takoma Park City TV recorded both the poetry readings and Q&A portion, which you can watch on our YouTube channel.
As we plan for new challenges and uncertain times, thank you for your ongoing support that enables us to be flexible and adaptive to ensure we continue to provide high-quality services that meet our members' needs.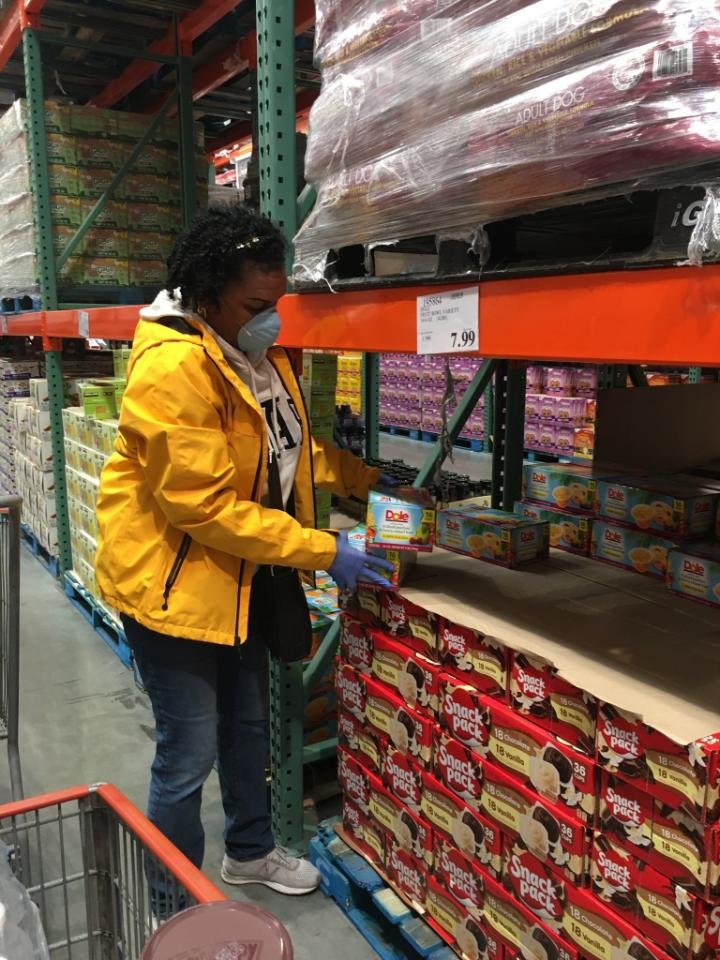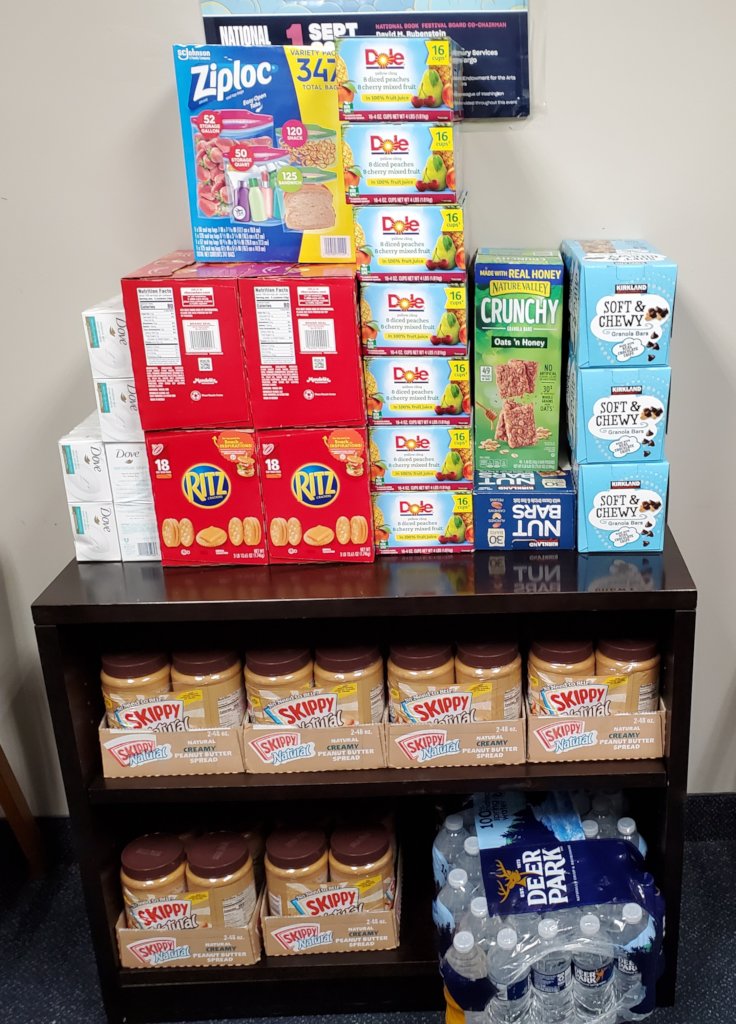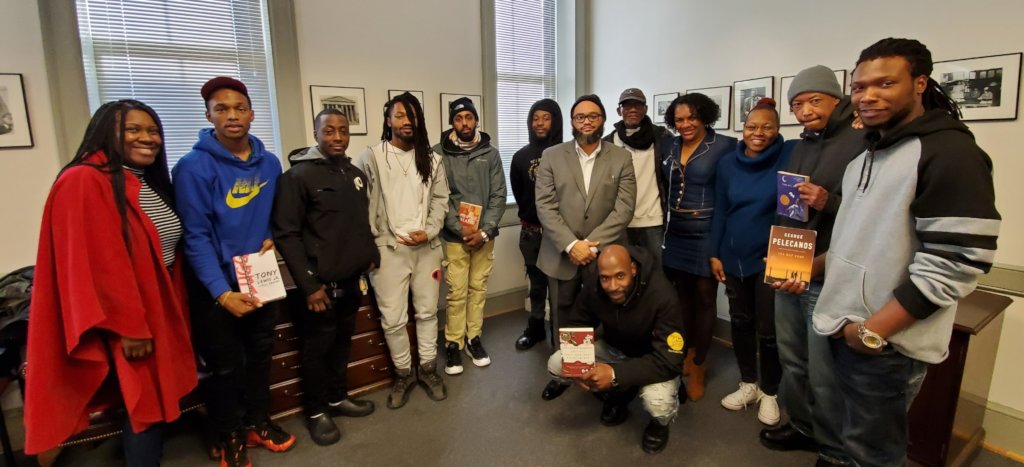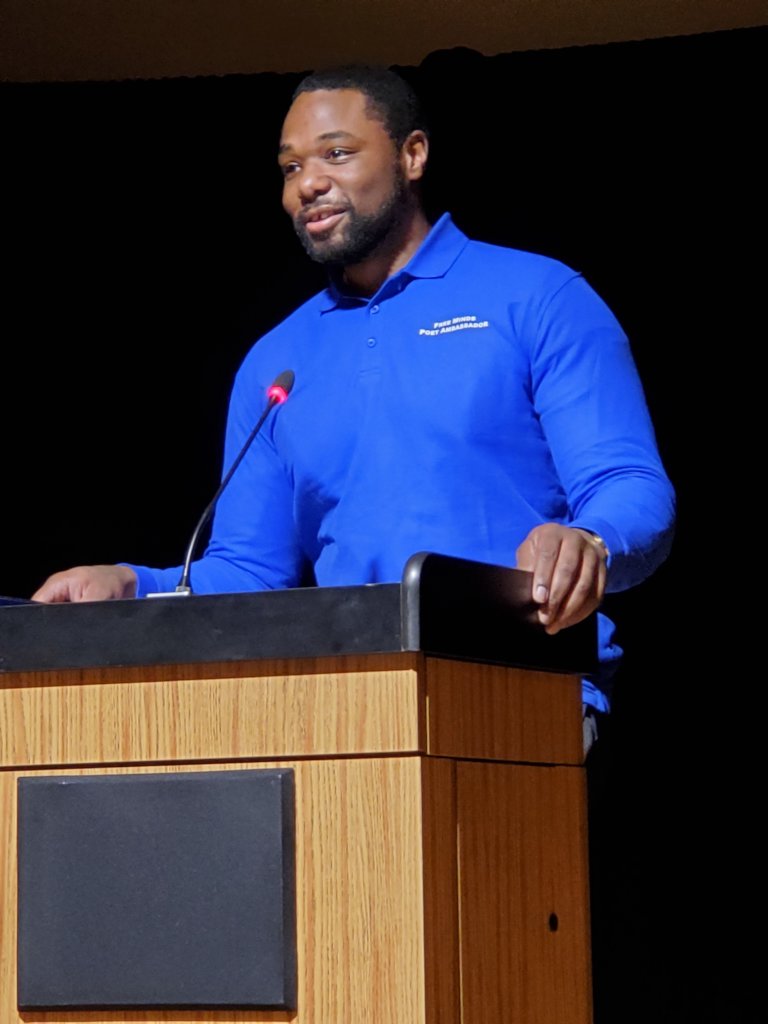 Links: