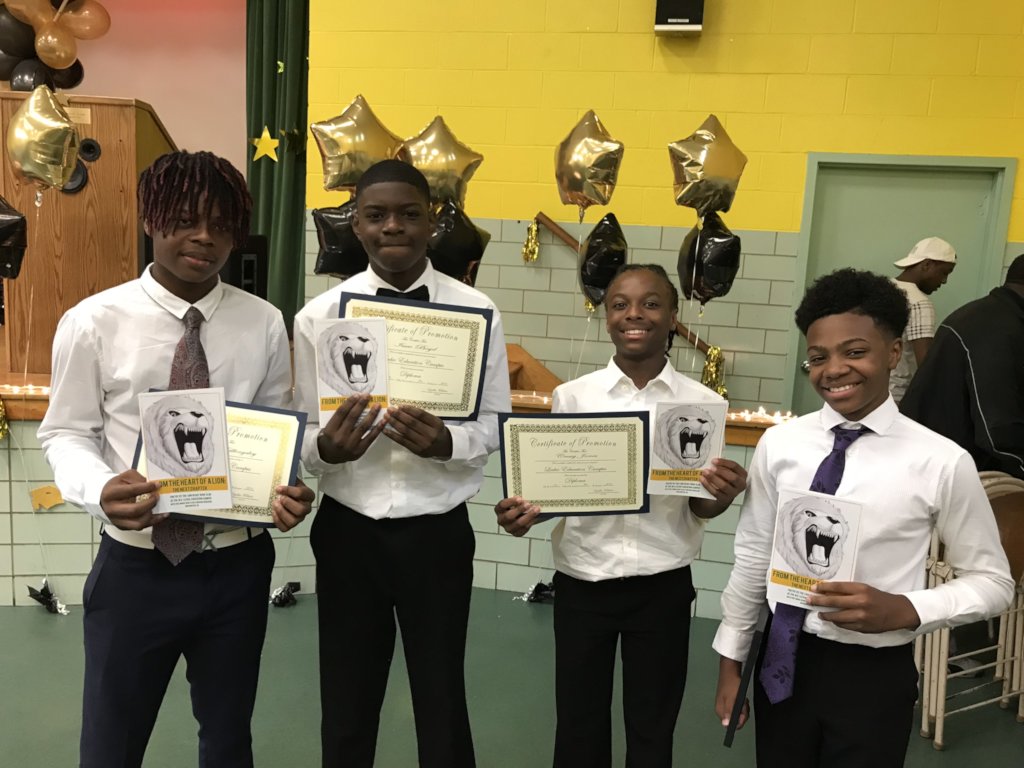 Our summer of impactful programming is already in full swing thanks to your generous support! We have reached new heights in elevating both the voices and the life skills of our reentry members through mentoring, public speaking, and our weekly reentry book club sessions.
Poet Ambassadors Mentor Middle School Students
During the past school year, our Free Minds Poet Ambassadors—formerly incarcerated young adults—continued our strong partnership with DC Title I schools, by serving as "Poets with A Purpose" working to end youth violence through the tools of reading, writing and healing. We have a special relationship with the 8th grade boys at M.V. Leckie Education Campus, who were so inspired by our Book Club that they started their own: The Leckie Lion Hearts Book Club. Free Minds Poet Ambassadors served as positive role models, facilitating regular reading and writing workshops and inspiring them to create their own poetry book! James spoke at their 8th grade graduation, reminding the boys that they are now equipped with the powerful tools of reading and writing through difficult times. Following the ceremony, the students' teacher, Mr. Donald Ross, distributed the newly printed poetry books From the Heart of a Lion: The Next Chapter, causing great excitement among the young poets as they saw their hard work in print.
Poet Ambassadors Creating Change
Free Minds was honored to be invited to present our unique program model at the annual Students for Prison Education and Reform (SPEAR) Conference at Princeton University. Poet Ambassadors James and Demetrius loved traveling and meeting so many passionate criminal justice reformers. Our session was packed with enthusiastic college students eager to make real change. It was inspiring to learn about and be part of the many local efforts united in a national movement.
The National Book Foundation's third annual "Why Reading Matters" conference in Brooklyn, NY, was our next stop on our busy speaking schedule. Poet Ambassador Nick shared the long-lasting impact the Free Minds Book Club has had on his life and encouraged the conference attendees to use the tools of book club discussions to increase literacy and uplift marginalized communities. Nick has been a Free Minds member since he was 17 years old. Now home, he runs his own catering business, works several retail jobs and still finds time to use his own experience with the foster care system to mentor youth who are in foster care in DC.
Reader Leaders in the Reentry Book Club
This month, our Reentry Book Club members who meet weekly to discuss books related to their own journeys, finished reading and discussing Long Way Down, a young adult novel written in verse by Jason Reynolds.
In Long Way Down, a teenage boy struggles to make a decision in the aftermath of his brother's murder; Free Minds members such as Milyk, whose brother was murdered when Milyk was a child, could see themselves in the story and share their struggles with the supportive Free Minds members.
Milyk wrote the following poem, inspired by Long Way Down. He shared the relief he felt reading about a character experiencing the same emotional pain he is going through: "At first it was really hard reading the book. It brought up a lot of hard stuff I try not to think about. But then it felt better and then I just wrote about it. I never have before."
LOST
I wake up crust in my eyes
1 o'clock in the morning
Phone ring
I don't answer
Phone keep ringing
I cut ringer off
I went to sleep
I wish I didn't
That ringing of the phone
Was the call no one wants to get
My Brother
IS
GONE
The power of reading and writing to cope with traumatic experiences is reaffirmed in every Reentry Book Club session. Next, the Reentry Book Club members will be reading Black and White by Paul Volponi
Ceremony for Poet Ambassador Isaiah
Our Free Minds family suffered the terrible loss of one of our Poet Ambassadors, Isaiah. He was tragically shot and killed on the street and there are no answers. He had attended our monthly Write Night, in April, only a few days prior. The 23-year-old, a devoted father, was his mother's third son to pass at the hands of gun violence. His mother told us that for Isaiah, the death of two of his brothers inspired him to live in the moment. He graduated from school, started a family, and focused on his future. At our May Write Night event, the staff, Poet Ambassadors, and volunteers honored Isaiah and his contributions to Free Minds. His entire family, including his young son, attended the event. Write Night volunteers recited poems addressed to Isaiah from our Jail Book Club members and Poet Ambassadors read aloud poetry by Isaiah addressed to his son. We all recommitted ourselves to honor Isaiah's legacy by vowing to continue our work to end violence and show love and compassion to everyone we meet, just like Isaiah did.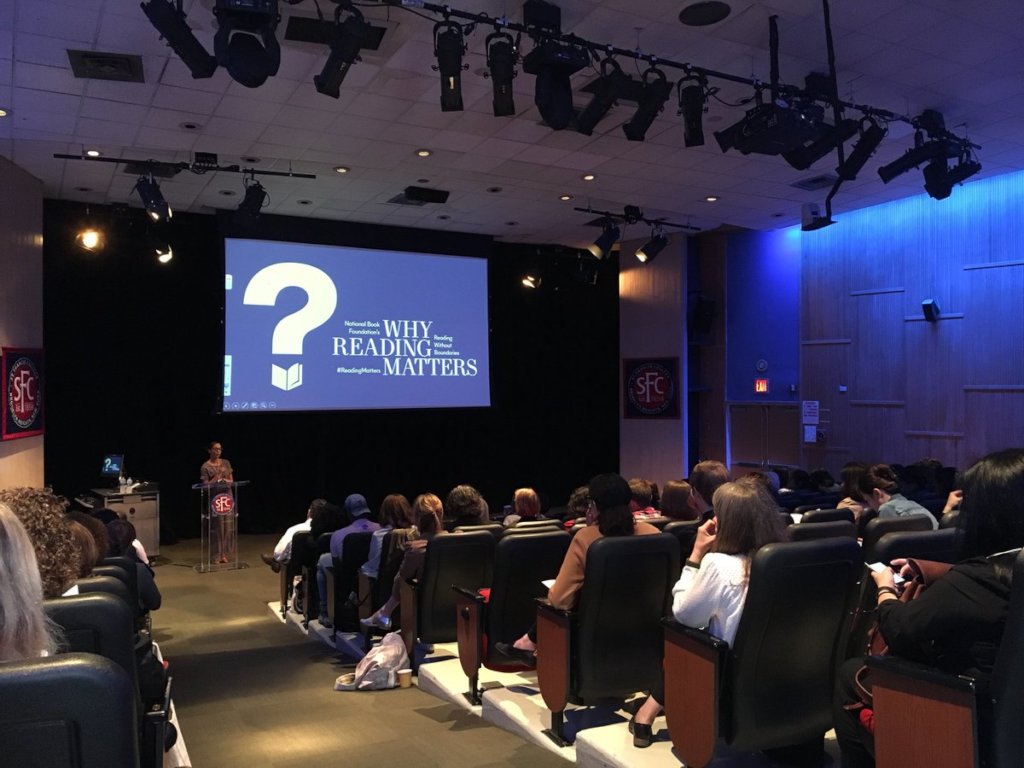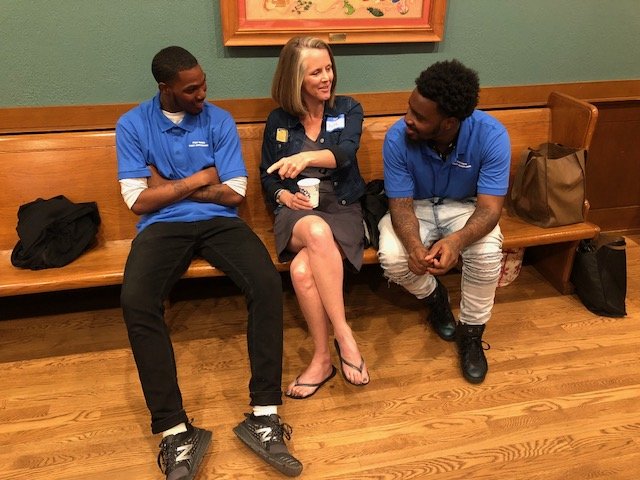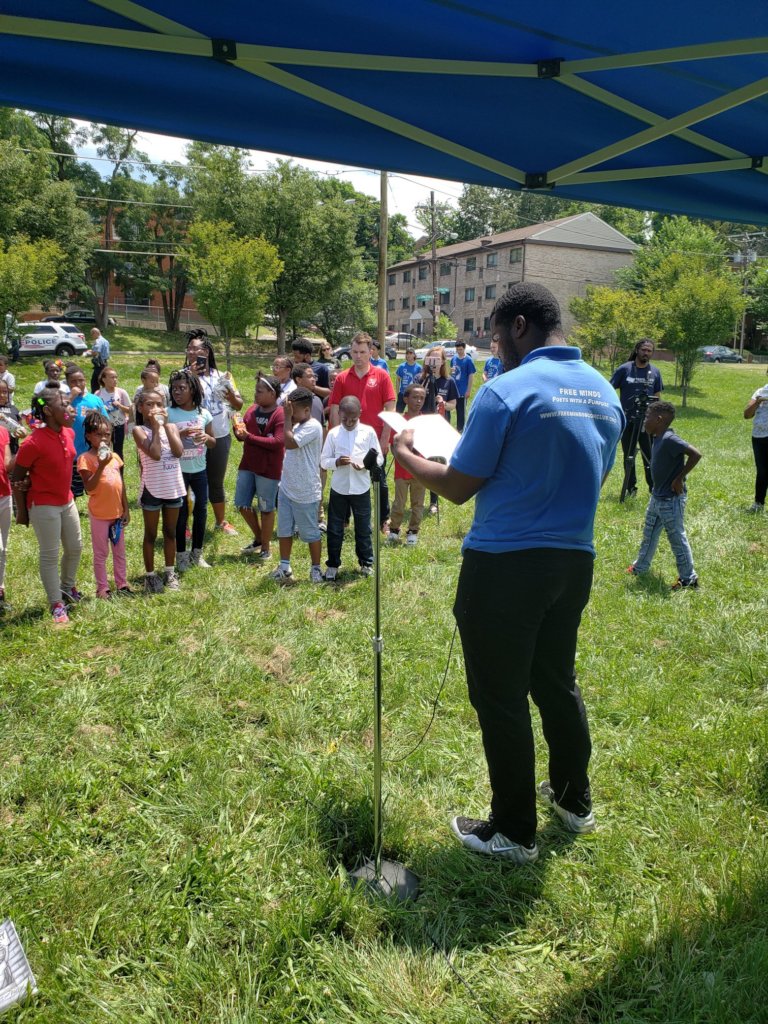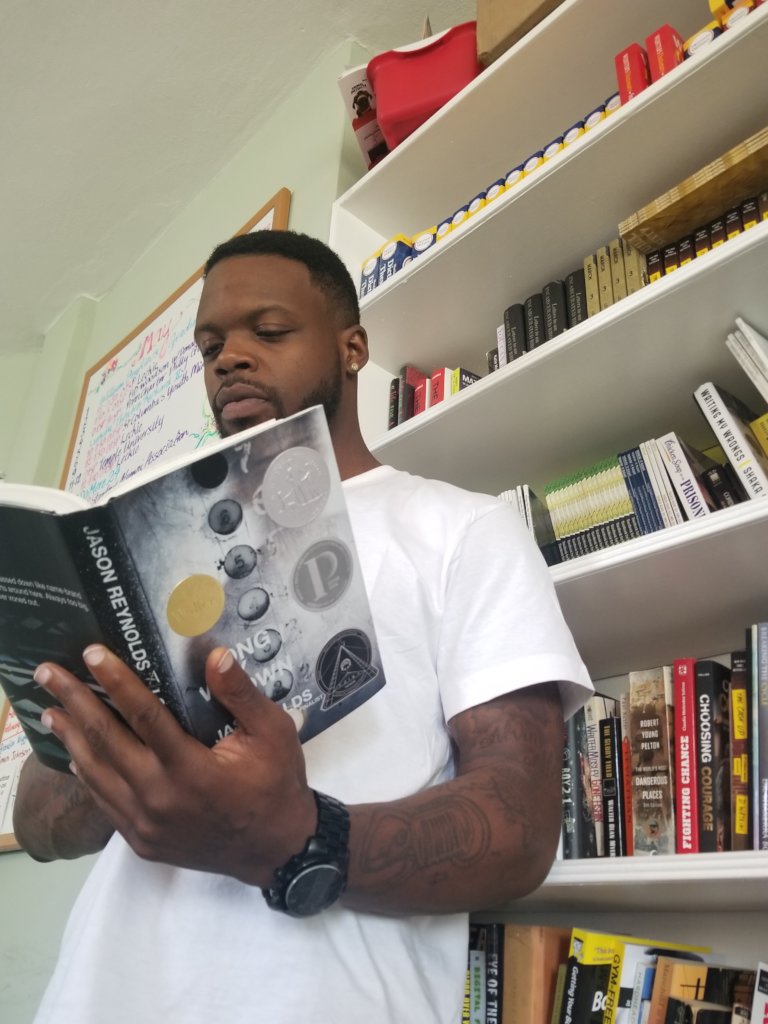 Links: