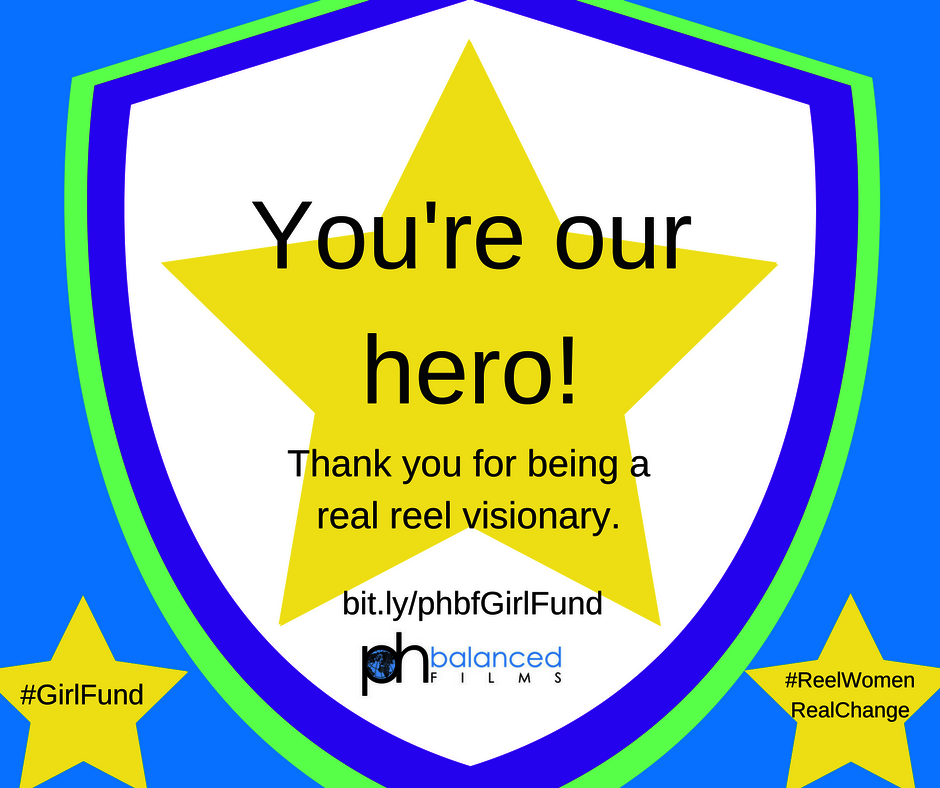 Dear Hero,
Thanks to your support, the Reel Women Real Change program is growing in 2018!
I write to you now to share four exciting items:
1) Our Graduates are Connecting with their Mentors
Since returning from the pilot workshop in Nepal last November, we've matched our graduates with incredibly talented mentors from around the world. It was a pleasure to make those connections, knowing our graduates would have such wonderful support for their advocacy and storytelling development.
2) We are in the race for the Girl Fund - and you can help!
From today through March 15, we're racing to be part of the Girl Fund, an opportunity to be supported by funds raised by GlobalGiving for projects that support women and girls around the world. Only six organizations will be part of the 2018 fund and ohmigoodness how much help being one of those six would be!
If you've given $10 since March 1 - thank you. Your donation is a "vote" toward a spot in the Girl Fund.
If you are a past donor - thank you. Your donation has gotten us to a place where we can be considered for the Girl Fund. Happily, you are still able to vote as well! Every donor between March 1 and 15 counts as a vote, including from existing supporters.
I do understand that we're freshly off the heels of your generous support in December 2017 and, as I am my grandmother's granddaughter, I'd rather bake you 10 casseroles than ask for $10. But this chance to grow our program for women and girls with funds that Global Giving raises to support women and girls is too great an opportunity not to ask.
So please consider making a $10 gift before March 15 - and inviting others to join you. Every donor counts.
3) We have FREE events this week in Washington, DC - and we'd love to see you there!
We've partnered with a local gym to offer FREE workouts on Thursday, International Women's Day - and we'd love for you to join us! Consistent with the global theme of the day - Press For Progress - these fun workouts will focus on various presses and celebrate women's progress around the world.
If you live near DC, please sign up to join us.
If you know someone in the area who might enjoy a free workout, please spread the word.
And no matter where you are this Thursday, you can join the Press For Progress by posting a selfie with #PressForProgress and tagging us on social media - @phbalancedfilms on both Twitter and Instagram. Gym selfies welcome!
4) We're celebrating Women's History Month
During March - Women's History Month - we're sharing a series of posts about women who have changed policy with their stories and advocacy. We'll share these inspiring stories on a variety of platforms, including our Facebook page.
If you have a story you'd like to add to our collection, let me know: piper@phbalancedfilms.org
Thank you for making these exciting developments possible. It's because of YOU that we are able to reach women and girls around the world who want to use the power of stories to make a positive impact in the world.
Thank you for pressing for progress with us,
Piper
PS - If you'd like to receive updates like the message about mentors on a more regular basis, please join our e-mailing list.