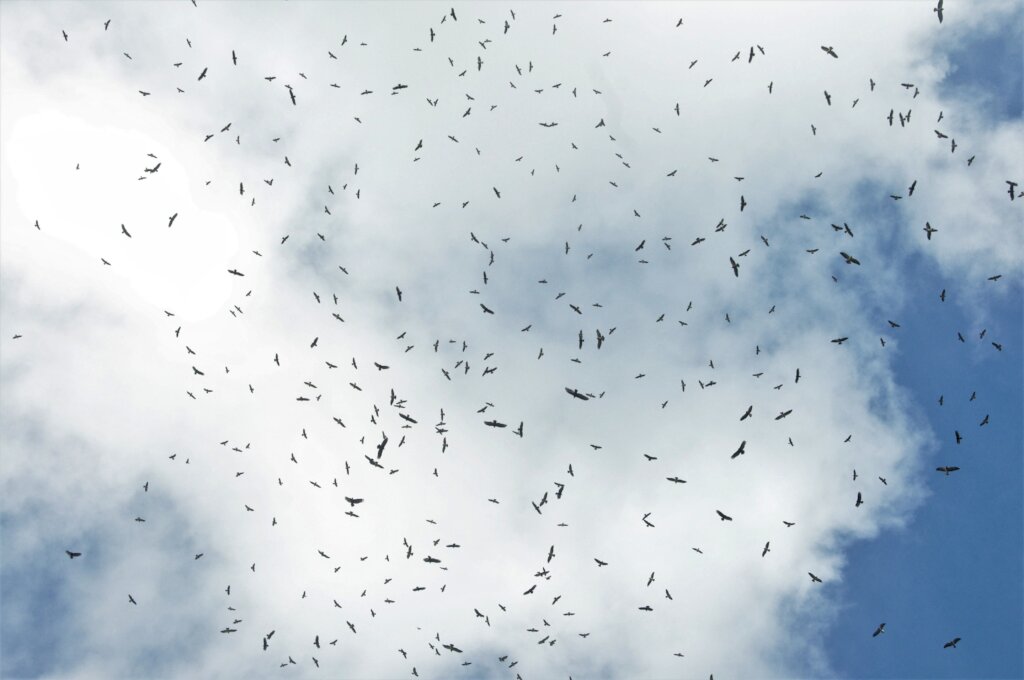 Dear friend,
Thank you so much for supporting our campaign to strengthen efforts to protect habitats for wildlife in Central America. The last several months were rainy season, a time when trees were fruiting and growing, and when animals receive a break from hunting pressures. It is during this season when we monitor the populations and behaviors of forest mammals, identify migratory birds wintering or passing through, and shield nesting sea turtles from poachers. It is also of course, an important opportunity for us to engage the school children in the Junior Ranger program.
I would like to share a few of the interesting things that you helped to make possible during the past few months. Thank you for sustaining our work.
With your help, we carried out a six week-long "hawk watch" at the Luis Fernando Diaz Chavez Raptor Monitoring station. Your support enabled us to monitor the skies, around-the-clock during the peak of the migrating season. In all, we observed an estimated 2,573,885, most of which were turkey vulturess, broad-winged hawks, and swainson's hawks, but also included another 9 species of hawks and also numerous storks. These large birds are all on their way to far sourthern regions, like Argentina. This work is important to identify and protect the key stopover sites in Nicaragua, a country never before studied in-depth in relation to migratory raptor movement.
You helped up carry out numerous coastal cleanups, including the International Coastal Cleanup in Septembers, and your suppurt enabled us to carry out numerous cleanups in October in partnership with the #TrashFreeSeas movement at the Ocean Conservancy. Keeping plastic pollution out of waterways and the ocean helps wildlife and people.
Our rangers patrol the Mono Bayo Reserve and protect habitat and its wildlife. Last month, we were at the reserve for the Christmas Bat Count, in partnership with the Nicaragua Bat Conservation Program, and we stumbled upon a resting puma. Its presence reminds us that a web of forest mammals depends on the forests that you help us protect.
All of this work matters for the next generation in Nicaragua. The children who participate in our Junior Ranger program are already learning about how they can respect wildlife, help forests grow, and take pride in the beauty of their place.
My note has not yet made mention of the efforts in El Salvador made possible by your support. Much of our work there has focused on partnerships with local organizations, including a bat education workshop with ATVES, migratory bird day celebrations with MUNAT, job-creation and protection of yellow-naped Amazon parrots with FUNZEL, and efforts to plan and coordinate sustainable surf and nature tourism in the eastern part of the country. We are most proud of the community ranger team that we have formed with your help and their work to protect the forests and wildlife near their community at the southern edge of the Olomega Lagoon, and internationally recognized wetland. The rangers are protecting a forest that is habitat for the critically endangered black-handed spider monkey.
These are just a few of upates on the work that you have made possible. Thank you!
To see more, please follow us social media or follow the link included here to sign up for our monthly e-newlsetter and monthly project stories.
Have a wonderful New Year and thank you again.
Sarah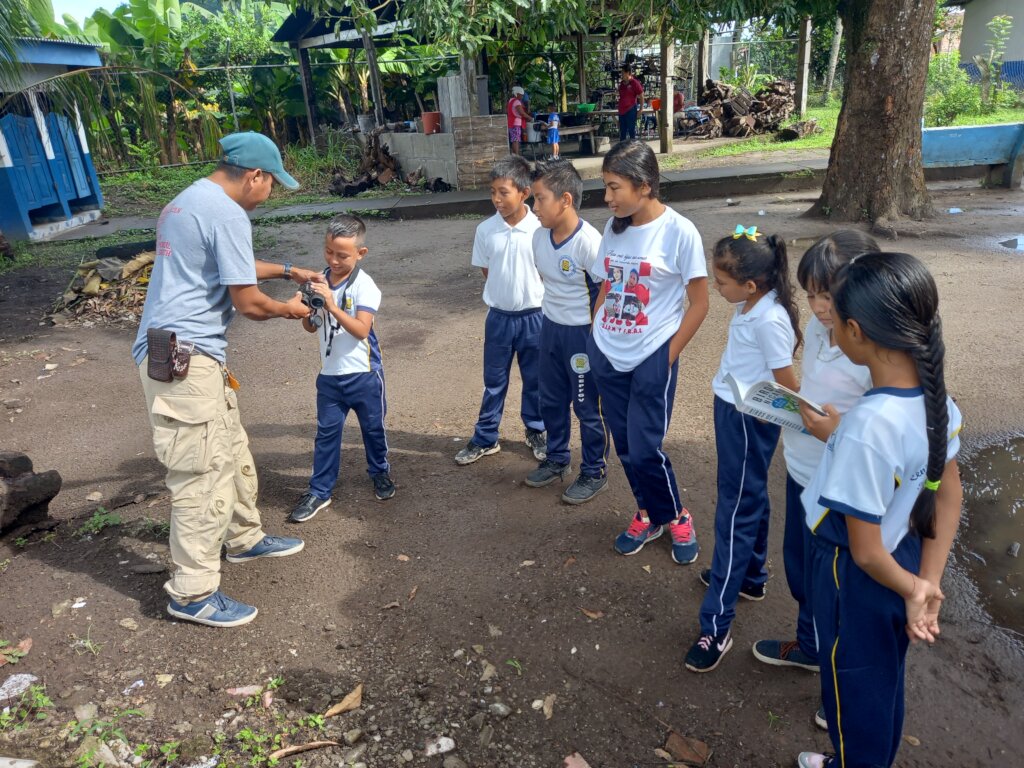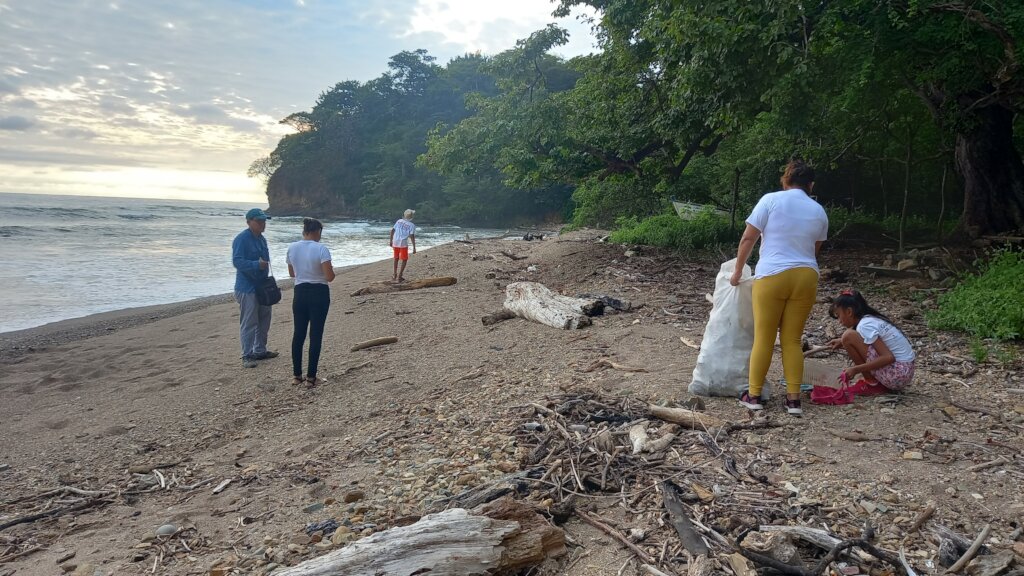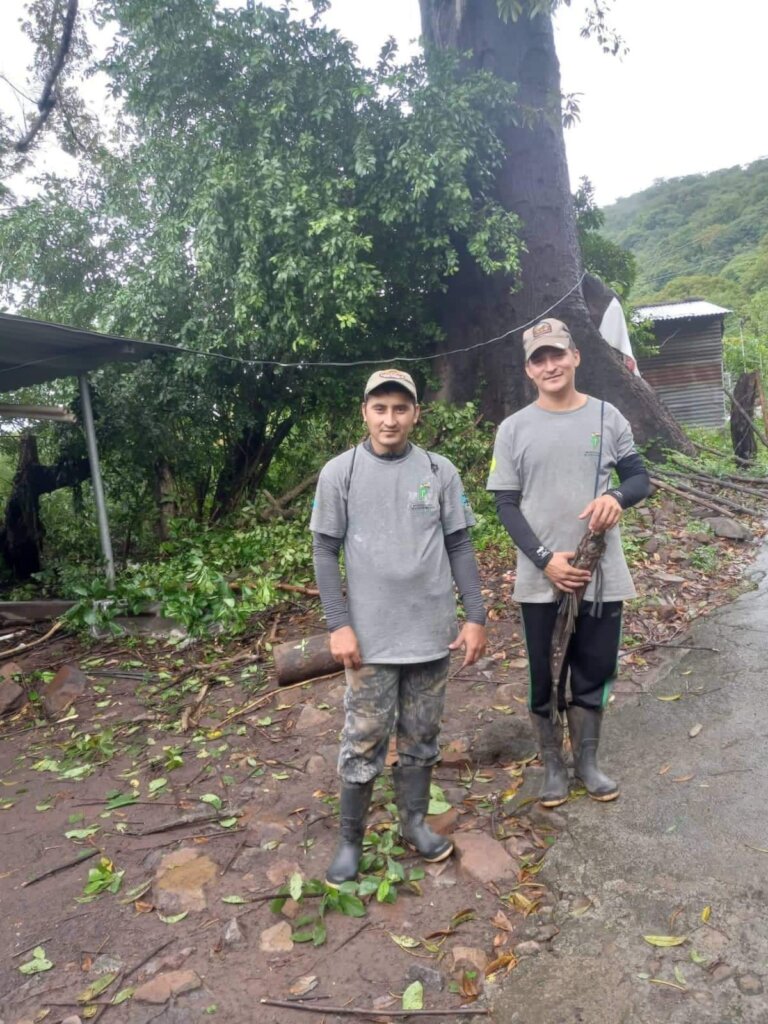 Links: