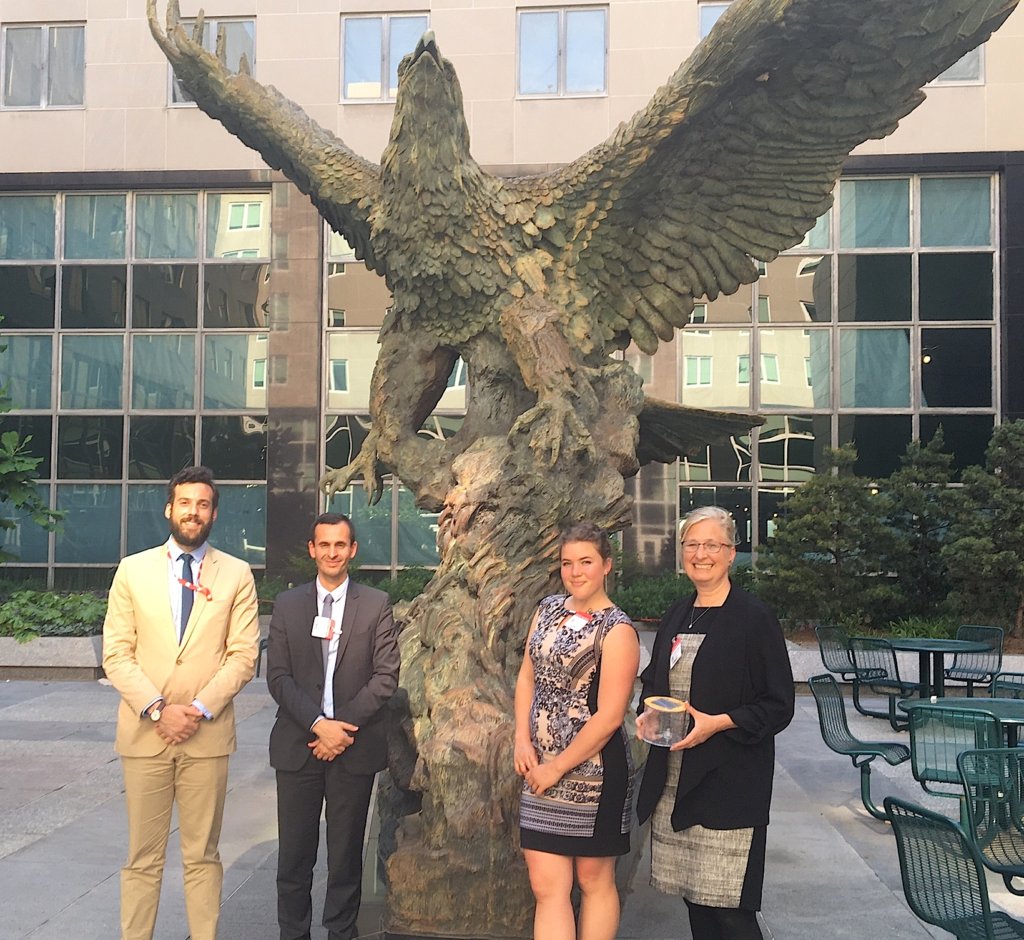 Dear Friend,
After years of asking, Rebuilding Alliance is being granted permission to file full applications for Political Risk Insurance (PRI) to finance Palestinian construction, water delivery, and agricultural projects in the West Bank's Area C. Despite the very real political risks facing Palestinian construction and agriculture in the 62% of the West Bank administered by Israel called 'Area C', until now, everyone has been blocked from applying for PRI. However, following our meeting in May with the Overseas Private Investment Corporation, the U.S. Government's development finance institution, we now have a green light to proceed.
According to OPIC, their insurance - combined with their financing options - allows U.S. businesses (including nonprofit organizations) to take advantage of opportunities in emerging markets, mitigating risk and helping them compete in a global marketplace. OPIC insurance provides innovative, comprehensive, and cost-effective risk-mitigation products to cover losses to tangible assets, investment value, and earnings that result from political perils including political violence and expropriation.
With PRI, Rebuilding Alliance hopes to attract investment and donations at a much higher scale so to offer revolving loans to Palestinian villages, women's associations, farmers' cooperatives, and Non-Governmental Organizations — including international NGOs — for their building of affordable housing and women's centers, their establishment of water delivery and irrigation systems, and maybe even for harvesting their olive trees and thereby cover their losses due to settler violence or failure of legal due process.
Here's the go-ahead we received Mr. Steven L. Johnston, Managing Director, Political & Sovereign Risk in OPIC's Structured Finance & Insurance Department:
Dear Donna, I have approved the registration for the water pipe project. You should have received a separate
email this morning to this effect. That email also directs you to OPIC's online portal for completing the application
(Form 52). You will need to log in and complete and submit the application.
Mr. Johnston goes on to write that they are allowing Rebuilding Alliance to file the full application for our Rebuiding to Remain affordable housing finance program in Al Aqaba Village and he encourages RA to resubmit our preliminary application for the Rural Women's Restaurant project too.
Each application is something similar to a business plan so there's lots of work ahead. I would like to complete 3-4 applications by the end of this month, so to have review, feedback and yes, approval, before September 21st. That's International Peace Day, the day when our delegation of Palestinian children will be addressing Congress with their Pinwheels for Peace. If the U.S. is to keep their villages standing, let's have the Political Risk Insurance in place for key projects in each of their villages so to offer these children tangible evidence that the U.S. government cares.
Thank you again for your support for our Rebuilding to Remain affordable housing finance program in Al Aqaba Village. You believed in us from the start and that support, along with persistence and good advice along the way, opened doors.
I'll keep you posted as we move forward.
Sincerely,
Donna
P.S. There's a lot of work ahead and no guarantee of success. However, with the Peace Process in shambles, this tangible effort to help Palestinian families hold on to their homes and land by enlisting insurance companies in their recovery feels worth the effort. As James Thurber once said, "Let us not look back in anger, nor forward in fear, but around in awareness."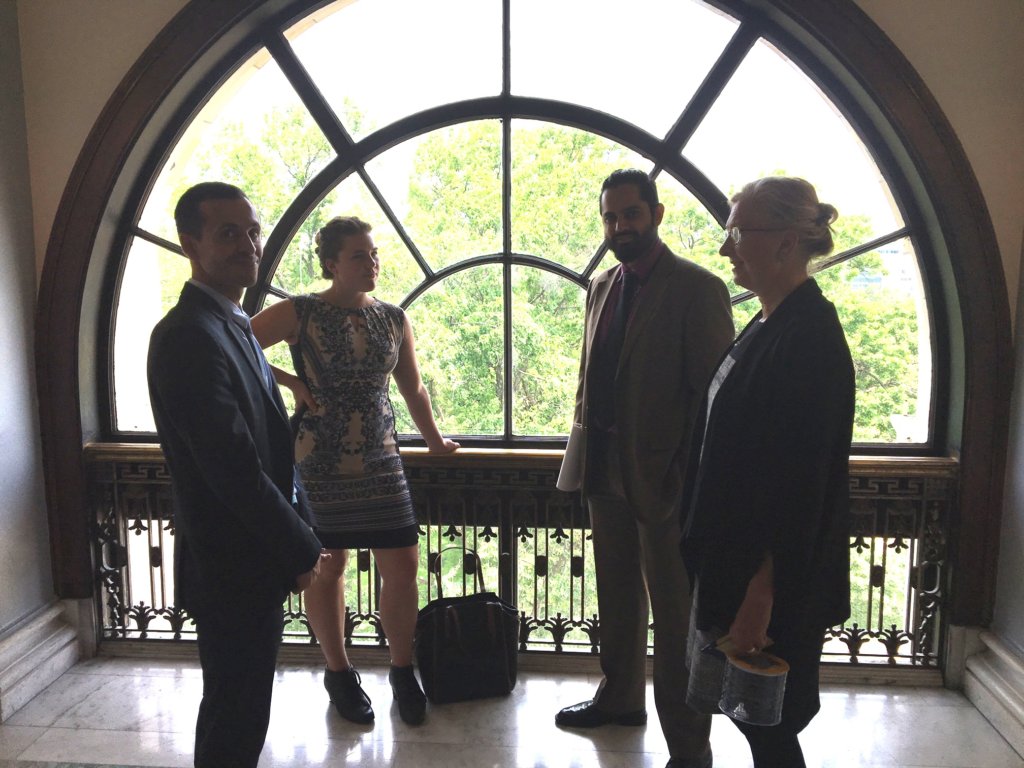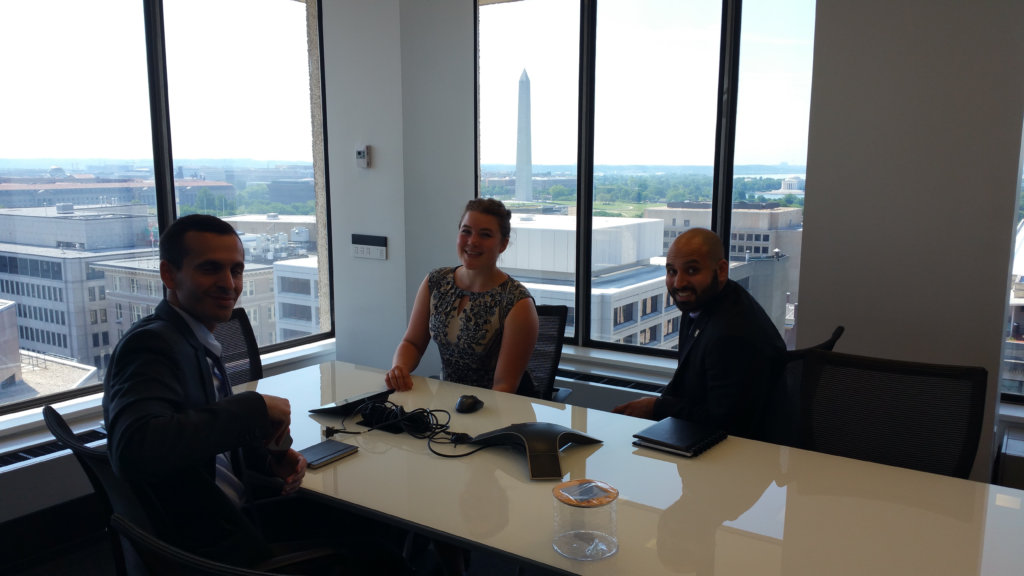 Links: