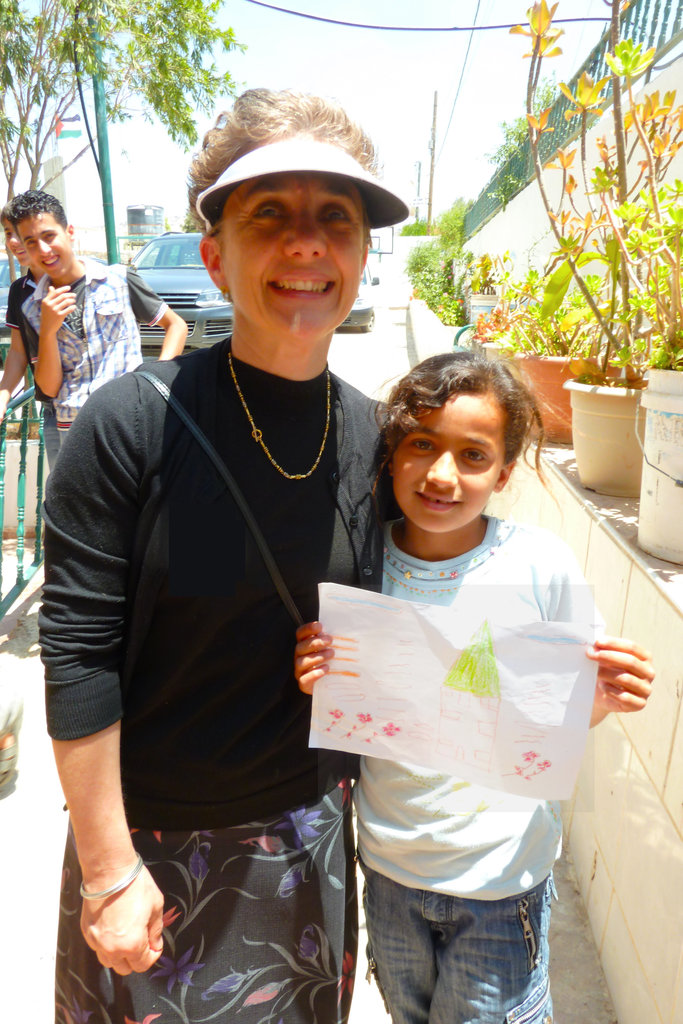 Hello Everyone,
So exciting! The roofs are poured and set on the first three homes in our Rebuilding to Remain program! Rebuilding Alliance Board Chair Carin Pacifico and I were just in Al Aqaba Village meeting with Mayor Haj Sami Sadeq, and walking through the first three homes in construction! (see great photos below)
In just a few days, Rebuilding Alliance has the opportunity to significantly increase our funding and expand our global impact through the GlobalGiving Matching Day competition. Please celebrate our successes and make a donation between 9:01pm and Midnight, Pacific Time, on June 13th, by going to Rebuilding to Remain. Please extend this invitation to everyone you know. All donations made before noon will be increased by 50%, because GlobalGiving has awarded us Superstar status!

The Palestinian villagers of Al Aqaba, a little town in the Jordan Valley of the West Bank, are standing up as gently and courageously as they can, to build their homes on the land they own. Building a new home should not be a time of fear, but in Area "C" of the West Bank the villagers know that the bulldozers many come at any time. They are building anyway, pooling their savings and "Rebuilding to Remain." We stand with them, funding construction of the first 3 homes and working to overturn the "demolition orders" which make planning and building, pumping clean water, providing safe transportation and good education a constant challenge.
Our goal: to raise $30,000 in the first 3 hours of the competition. If we win the competition, we can finish the homes before Ramadan. I ask your help to raise the $17,000 to finish construction of all three homes, plus $8000 to coordinate worldwide advocacy to keep that village standing. With the rest, we'll finish the film that will bring their story to the New York City Peace Film Festival.
During GlobalGiving's Bonus Day competition, they will match all donations up to $1000, for just 24 hours or until their funds run out. To donate, please go to http://tinyurl.com/Rebuild2Remain. Please give generously and please ask your friends to give too. Please call me if you have any questions or suggestions: U.S. cellphone 1-650-440-9667.