Project Report

| Jan 15, 2015
Come what may, life carries on!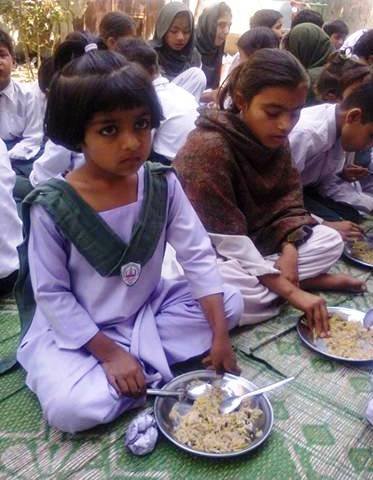 Tragedies and incidents seem to have become the norm of today on a global level from floods, wars, bomb blasts, earth quakes, and typhoons, senseless killings of school children to airplanes crashing, disappearing or simply shot down:
The year 2014 was a tough one for Pakistan which shook the nation to the core but as all resilient nations we carry on.
Pakistan had to face one of the worst floods in the history of the nation in 2012, lives were lost and scattered but we are rebuilding day by day.
Fatima Memorial Hospital played its small role by adopting 400 families in Habit Mastui in the district of Dera Ghazi Khan out of which almost 200 children needed to study. Fatima Memorial Hospital set up a small school for these children.
Today, after three years, the children are continuing with their education and the oldest kids are now in class 5. The classes are working their way up with each year as the children progress into the next session. These children are the future of Pakistan and the success of this country will be in their hands. We are educating them to lead the Nation to the future.
To continue this we need your support for this cause to make better future of these children.
"Please consider making a monthly recurring donation to provide consistent, reliable, and long-term support to our recovery efforts in Pakistan! Your monthly donation goes a long way."