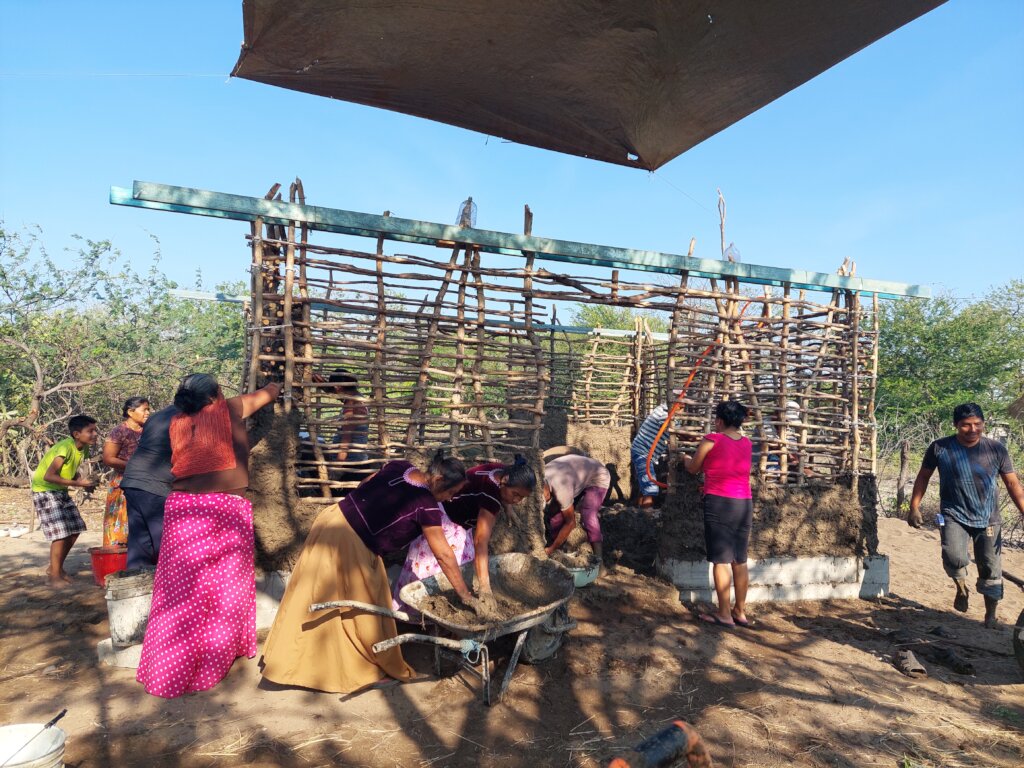 Back to San Mateo del Mar: Women continue self-building with local materials.
We are very excited to share with you, that after two years that reconstruction activities were suspended, in the community of San Mateo del Mar due to socio-political issues, the reconstruction of women's productive spaces have been resumed.
Since then, many women could not finish the construction of their kitchens. Even so, thanks to the constant communication through digital media with the local women's organization "Monapaküy" and the participants of the process, we arranged several visits to evaluate the possibility of restarting the pending construccions, in wich by common agreement through community assemblies, we agreed to continue activities.
The "Ikoots" women have shown us their perseverance and great strength of collective work. Thanks to the "tequios" they have organized, they have already finished the kitchens of Elisa and Daniela, and those of Virginia, Rocelia, Katya and Gemima are still in construction process using local materials such as palm, wood, earth and stone.
Exchanging knowledge to conserve cultural heritage
Since we finished the construction of earth homes for the 10 families of La Blanca, at the beginning of this year we have continued the participative evaluation stage with collective workshops and spaces to share ideas.
During the conclusion of this process we have also focused on the exchange of technical knowledge between participants, with the goal of maintaining and improving the earthen constructions that have been already built, such as: houses, kitchens and composting toilets.
Most of the exchange of knowledge was nurtured by the oldest members of the community, who remembered and shared the ancestral ways of maintaining and repairing their homes.
Recovering the forest and food sovereignty in La Blanca
Over the last months, the inhabitants of the community of La Blanca have continued the reforestation. To ensure the growth of the young trees, the participants are organized in "tequios" (traditional community work based on mutual support) , to bring them water and nutritious soil. One year after the beginning, the group has evaluated the process with participatory exercises to provide feedback.
As a result of this collective organization, the participants gathered forces to continue growing plants, but now with the objective of growing their food sovereignty. The group of young people, women and men asked "Cooperación Comunitaria" for advice on how to create family productive gardens, and for this purpose, a place has been adapted as a Community Garden, to practice their skills and exchange their knowledge and experiences within the group.
Currently they have grown vegetables and medicinal plants and during the process, the community has emphasized the need to revalue traditional ways of farming, including the use of simple tools and community work.
In these times marked by conflicts, epidemics and instability, Cooperación Comunitaria continues in its mission to strengthen the rural communities in their sovereignty and self-management.
We are deeply grateful for making it possible!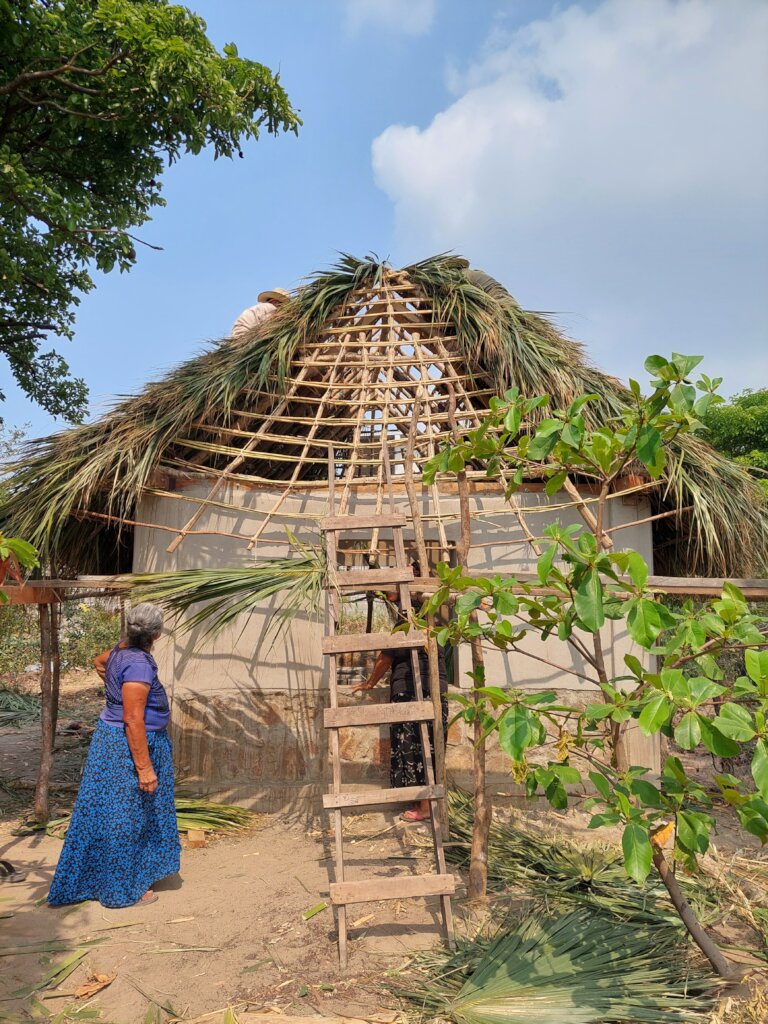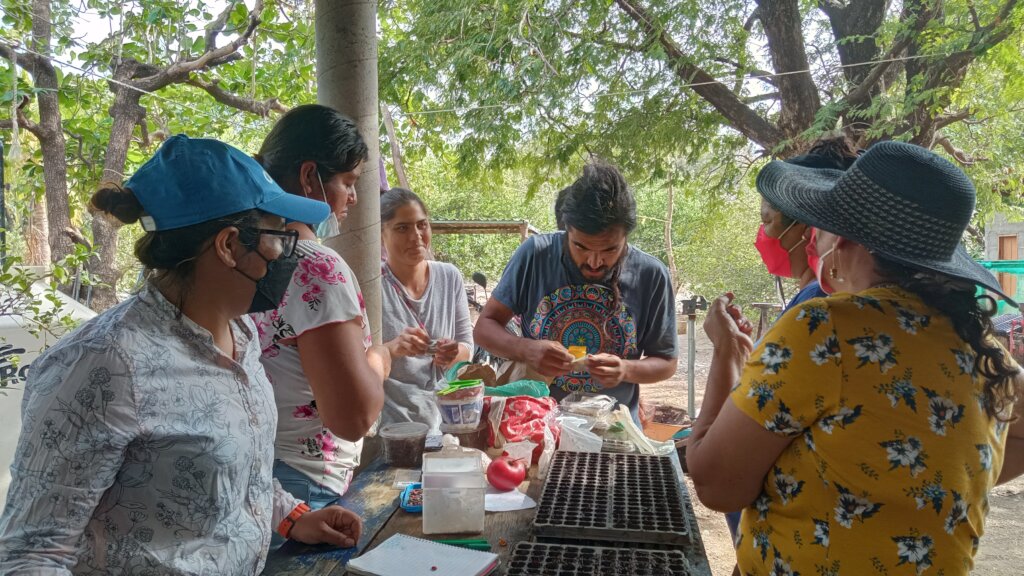 Links: