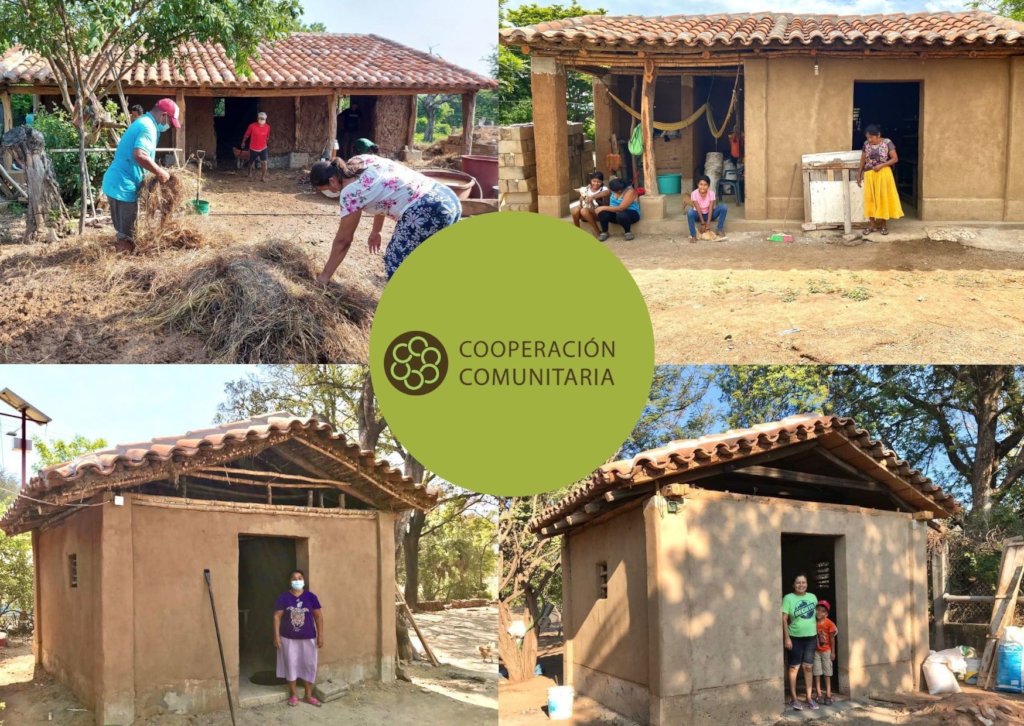 Introduction
This month has been 4 years since the devastating earthquake that shocked Tehuantepec Isthmus on the 7th and 23th of September. An earthquake on 7th of September of this year, reminds us of our commitment with the communities to enhance their resilience and the decrease of their territorial vulnerability through a comprehensive methodology based on 3 basis: holistic approach, collective participation and socio-environmental perspective.
After the 2017 earthquakes, the patrimony of thousands of people was partially and totally affected and the indigenous community's vulnerabilities deepened. Rural houses and women's productive infrastructure were totally lost. Immediately after the events, CC arrived in Ixtepec in order to start a Comprehensive and Social Reconstruction of Habitat project, working with communities to reactivate productive activities, environmental restoration and promotion of mutual support that reinforced social ties.
After four years of rebuilding processes with people of 5 different municipalities of the region, the reconstruction process continues with La Blanca community. The work we carry on, aims to strengthen capacities that improve resilience and reduce vulnerabilities especially since the pandemic arrived.
Comprehensive and Social Reconstruction of Habitat in La Blanca
The technical advice and social accompaniment extended to La Blanca community since 2018, where 38 kitchens and 38 traditional ovens were built for the reactivation of productive activities of women in order to improve the local economy.
We currently assess the reconstruction and reinforcement of 10 households with the traditional bajareque constructive system and 8 composting toilets that generate fertilizer to nourish the earth without wasting any water. During this process we have reflected with the communities about the importance of self-management and the care of natural assets.
Strengthening capacities for reducing vulnerability
We developed these actions without significant difficulties related to the pandemic. Nevertheless, since last July infections directly affected the population of different communities. In fact we can say that in many rural localities in Mexico, that didn´t represent a big proportion of the national cases, started to appear in the statistics, increasing from June to September. This situation has affected the collective work towards mutual support for constructive, productive and environmental activities.
From an operative perspective the intensity and rhythm of labor changed, because we had to slow down the self-construction of kitchens and houses, and had to refresh security protocols in order to prevent infections. Unfortunately, some participants or their families got sick and their groups had to stop working. But as they had recovered, they gradually retook the work.
However, these eventualities have allowed us to implement safety response, prevention as well as reinforce awareness for the team, participants, promoters and communities. That is completely articulated with the component of the project about Risk Management that we have been implementing and improving along the whole process of reconstruction. This is understood because after this awareness and construction of measures which also require a collective reorganization, we realized that the topics of epidemics and zoonotic diseases are related with the risk management approach, and it broadens the perspective.
Socio Environmental perspective
As part of the socio environmental perspective in the reconstruction process, we have restored the environment with the community which is intimately related with the knowledge of territory.
In fact, the rescue of traditional constructive systems with local materials implies a big responsibility with the environment. That is why we boost forest restoration in parallel with building processes. Throughout this rescue, the social relationship of respect and care of mother nature has been revalued.
The implementation of the tree nursery has been a participatory and practical process, even though it had to be stopped owing to COVID-19, for now the seeds have germinated and plants have grown enough to be transplanted. People are excited to restart activities towards reforestation as soon as the situation gets better to have communitary meetings. The evaluation of this process will help us to replicate reforestation actions in other communities.
Thank you for being part of these achievements!