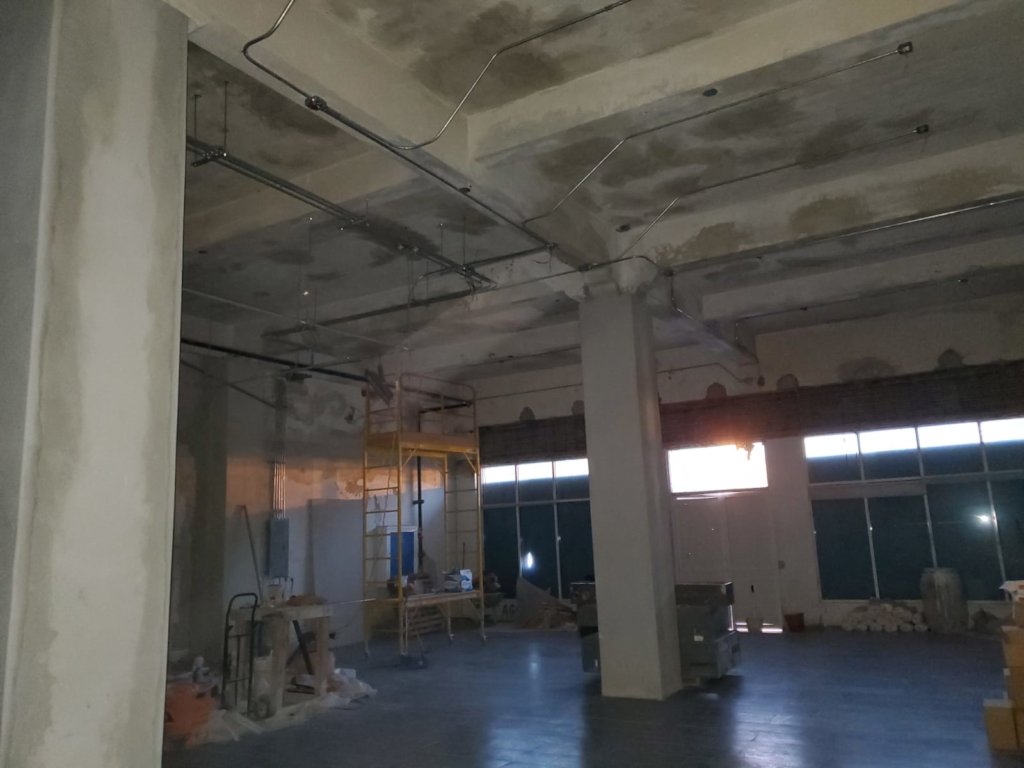 We started the reconstruction project of Nuestra Escuela in Caguas more than 3 (three) years ago. It has been a unique adventure: in 2017 we found ourselves with our students in a powerless building, completely destroyed, but with the clear vision that we wanted to transform that space into a safe space for the community and a landmark for the city. Today, after going through more than a year of continuous emergencies, our experience could be summed up in one word: enriching.
We have rehabilitated three buildings, and also acquired a fourth to create a first response center for possible new emergencies.Our dreams were transformed into concrete realities: classrooms that are spaces to cultivate love and carry out projects; a radio room for recording podcasts; a care and development center with environments inspired by nature; a workspace based on a collaborative model, meeting areas, a theater, and many corners full of life stories that mark the transformative course that inspires our vision: A great family, that by believing in themselves and in others, develop a sense of belonging, based on love, peace and service, to achieve their goals in life joyfully and in solidarity, obtain victory.
During the earthquake's emergency and the crisis provoked by COVID-19, we have conducted follow-up surveys to 100% (one hundred percent) of the families to support their needs; and continue creating a sense of community and familiarity, which is the cornerstone of our community-based work. Despite the crisis, we managed to sustain all of our projects with a methodological adaptation that implied developing our model remotely. It was a challenge, but the families and the community were present and aware on a revealing level: 90% of our students remained linked to the same groups they had at school.
Our students are eager to return to school. Nuestra Escuela is home for all of us who day by day live there. When we return, we will return to a more beautiful school. Thanks to the support of GlobalGiving, we succeeded to day by day move ahead to build a school that is even more beautiful than the previous one. A school where its students learn that in every emergency and in every crisis, there is a valuable learning experience to build a solid community that promotes the collective emancipation foundation of each one of its members.