Project Report

| Jul 14, 2017
Preventing Poaching Through Community Education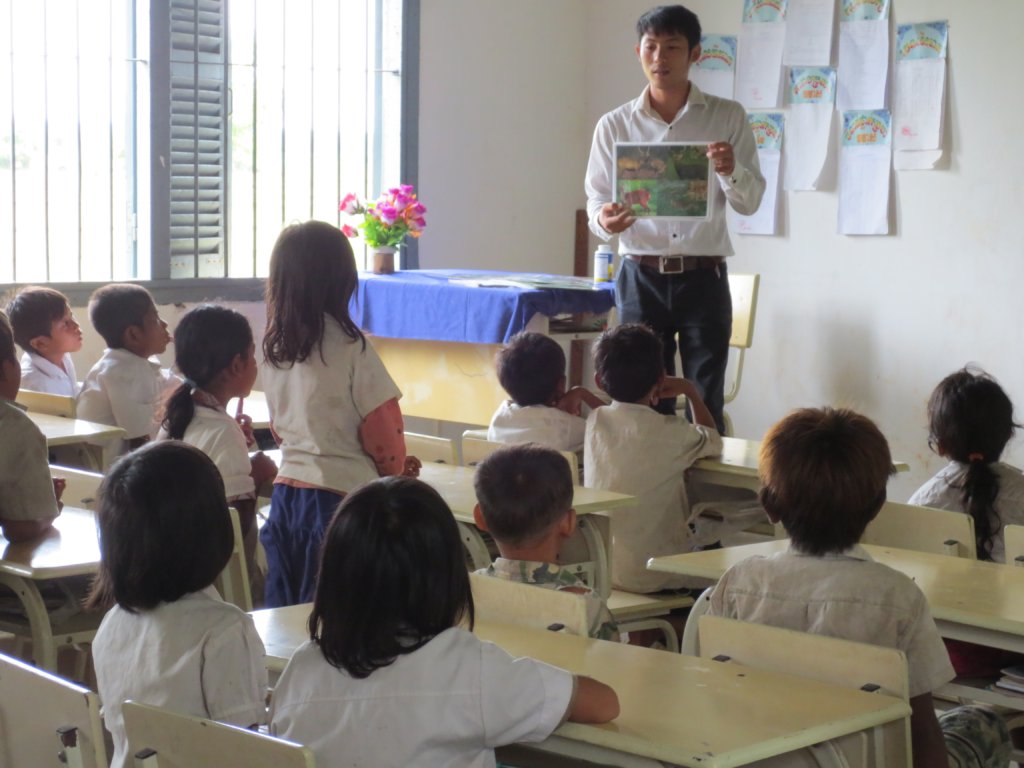 A recurring problem in Cambodia and throughout Southeast Asia is the unsustainable levels of illegal hunting that contributes to biodiversity loss. Despite the dedicated anti-poaching teams WA has in place, illegal hunting is appearing more regularly in the forest around Phnom Tamao Wildlife Rescue Center. Illegal hunting is common throughout Cambodia despite the laws and regulations against it, but the increasing prevalence in the Phnom Tamao Forest is particularly worrisome because we release many rescued animals there. Local hardware stores tell us that their sales of short length steel piping have been soaring, indicating that homemade firearms are on the rise. These homemade guns are used for one purpose: hunting.
Sometimes the temptation of fast cash is just too great to resist for many families and individuals, especially those living in poverty. To protect the animals in Phnom Tamao Forest, we have trained and employed local community rangers to patrol the forest around the rescue center. A reliable team of rangers is vital because they are the first to notice and respond to any illegal activity in the area. Many of the animals that we rescue and rehabilitate are released and given their second chance at life in the Phnom Tamao Forest and it is our mission to ensure that they can live out the rest of their lives free in the wild. Illegal hunting at unsustainable levels is a fast way to bring a species to extinction. Unfortunately, wildlife in Cambodia is threatened by both subsistence hunters, who target animals for their meat, and by poachers, who aim to sell animals in the illegal wildlife trade.
In response to the increase of hunting and poaching in the Phnom Tamao Forest, Wildlife Alliance's Kouprey Express mobile environmental education team has conducted outreach and education efforts with the communities in the surrounding areas. The Kouprey Express worked with over 400 students from different villages near Phnom Tamao at Thmor Sor Secondary School. In these sessions, they talked about the advantages of wildlife and habitat conservation and the disadvantages of wildlife and habitat extinction.
These lessons are valuable to the survival of the wildlife and forests in the area because they aim to prevent and stop people from illegal hunting. Many times, people act without understanding the effect they are causing. These lessons are helping to bring awareness and purpose to the communities and showing them that their actions have consequences and they can make a difference.
Thank you for your generous support of the Kouprey Express which is helping empower the next generation of conservation advocates in Cambodia. So far this year, the Kouprey Express has given lessons to 2,657 students and 1,042 community members, donated 288,740 notebooks to schools, and have distributed 1,672 Wildlfie Crime Hotline stickers.