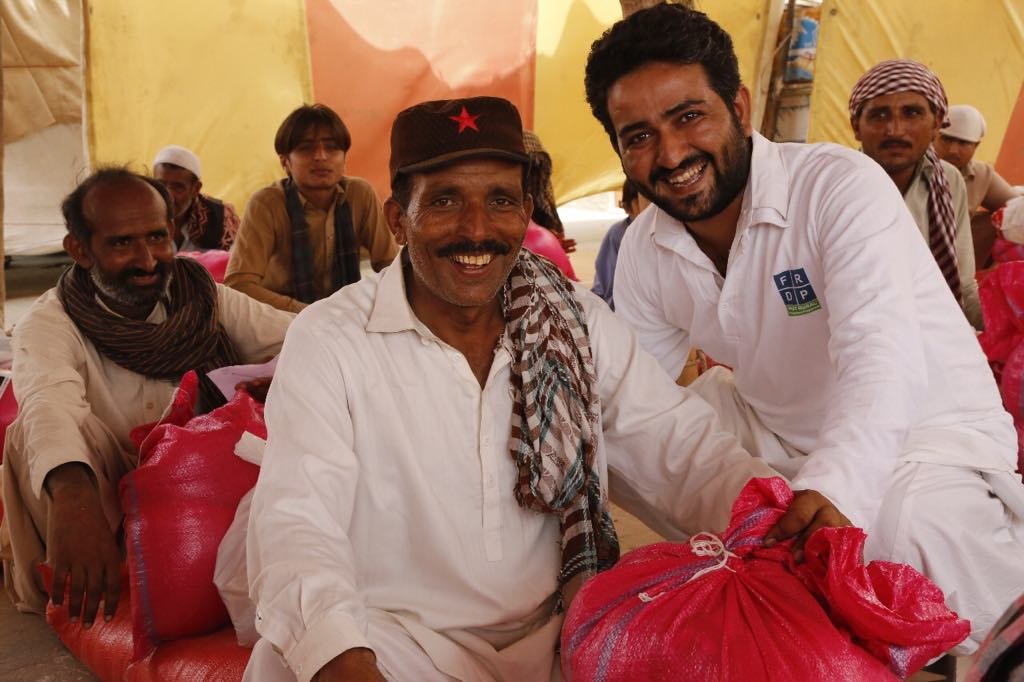 Ramadan Food Distributed to the marginalized people of Village Paboohar, Tehsil Diplo, District Tharparkar supported by our different donors at Global Giving and implemented by Fast Rural Development Program (FRDP) in union council Chhichi Moro, Tehsil Diplo, District Tharparkar. 25 Poor families selected through detailed need assessment, top priority were given to the widows, orphan, chronically ill people and other most vulnerable people of Tharparkar Sindh. Food items including Wheat Floor, Cooking oil, Tea bags, Lentils, Rice, Sugar, Juice and Salt.
It was a blessing day of 24thRamadan, full of buntings and love and showering blessings upon the people 2018 when FRDP Team Distributed Food Ration Among the People of Village Paboohar with generous support of our donors in order to bring smiles on the pale faces of poor people of the village to turn them into smiles and happiness. FRDP team set out to serve the poor people without any delay. In order to show the transparency in distribution of food FRDP team issued tokens to the poor households of the village then distributed food items to the persons who were having tokens in their hands.
Methodology
As the FRDP team met with the local respectable and aged persons including teacher and Molvi sahbs of the village and got their kind support for doing the door to door survey in order to provide food ration to the most deserving people of the village. After the survey the team members issued food item tokens to the head of each household of the village.
On the very next day FRDP team selected a point for distributing food items then called upon the deserving people for getting their ration. The beneficiaries were properly queued with the active participation of FRDP team members and volunteers for avoiding any sort of disruption. The people were called upon one by one; having shown tokens, they were given food items for one month to them.