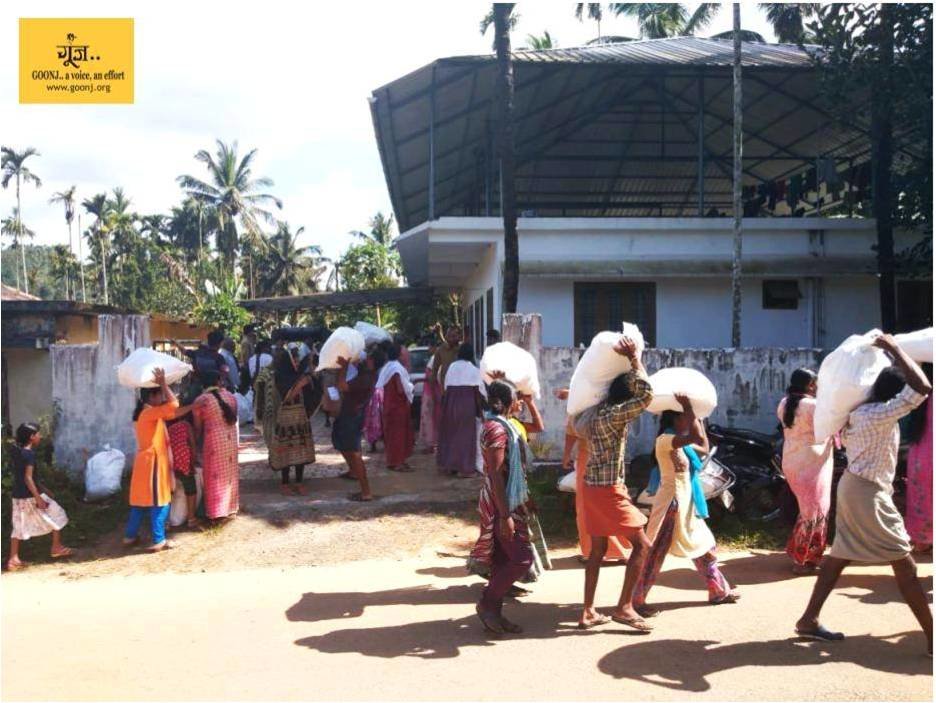 Floods in Kerala and some other states shook up all of us. News of massive devastation or warnings of the same are coming in from Uttarakhand and Odisha while relief work is still needed in flood hit Assam and other parts of northeast. It not only reminds us of how vulnerable we are in front of nature's fury but more importantly of how important it is to stand by each other in our toughest times.
Relief material from Goonj Offices in Bengaluru, Mumbai, Chennai & Delhi were sent to our hubs in Cochin, Wayanad and Changanassery in Kerala. The three hubs are centrally located, and are equally equipped to handle the relief operations. And for other states we are operating from nearest offices to the affected area.
These materials are then systematically turned into need based relief material kits by our team and volunteers and then reached out to the last people through our own teams, local partner organizations, agencies and volunteers. We are reaching individuals and institutions on a large scale filling material gap like ration, cleaning material, clothing, and other essentials which collected from masses or purchased.
Goonj's family kits are not static and are revised and changed to match the immediate need of people affected by floods. Some of the items we intend to include- set of cooking and serving utensils, blanket and bed sheets, clothing and new under garments, sanitary pads, dry ration, tarpaulin, mats, cooker and occupational need items like fishing net, farming tools etc. It's important to mention that we take average family size of 6 and try to take care of most of their material needs which makes this a big Family Kit.
As the water recedes, the journey from relief camps to a normal life is going to be a long one. This is the time when the world's attention starts to shift slowly while the need for rehabilitation and sustained relief further amplifies.
In this phase, Goonj is focusing on filling gaps in material needs of people with reaching out carefully made comprehensive family kits to communities and geographies in the state.
Gradually, the focus on rebuilding & reviving community structures like reapir and cleaning of roads, water bodies, bridges, schools to support the communities to get back to normalcy. Disaster-hit communities participate and receive family kits as a reward in the rehabilitation phase.
Your continued support is critical at this stage.. Your monetary contribution will help us sustain the relief work and gradual transition to rehabilitation by involving the local flood affected communities in taking charge of their lives.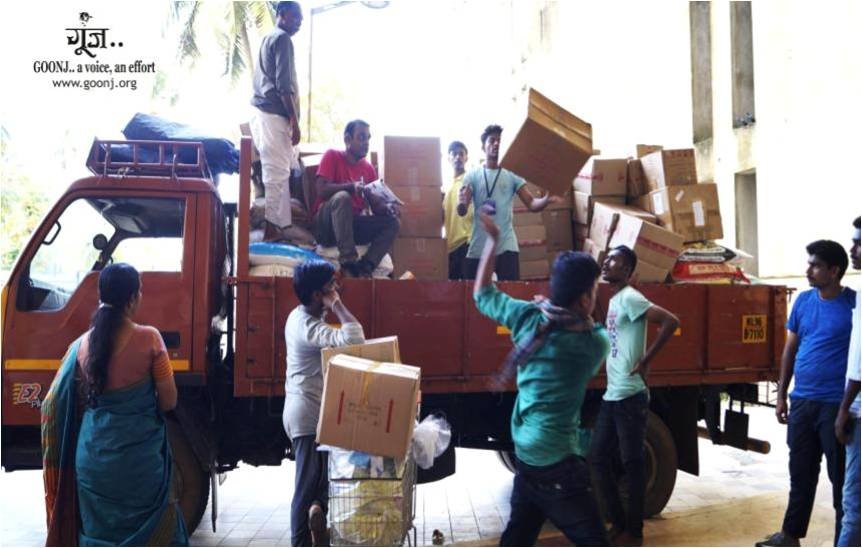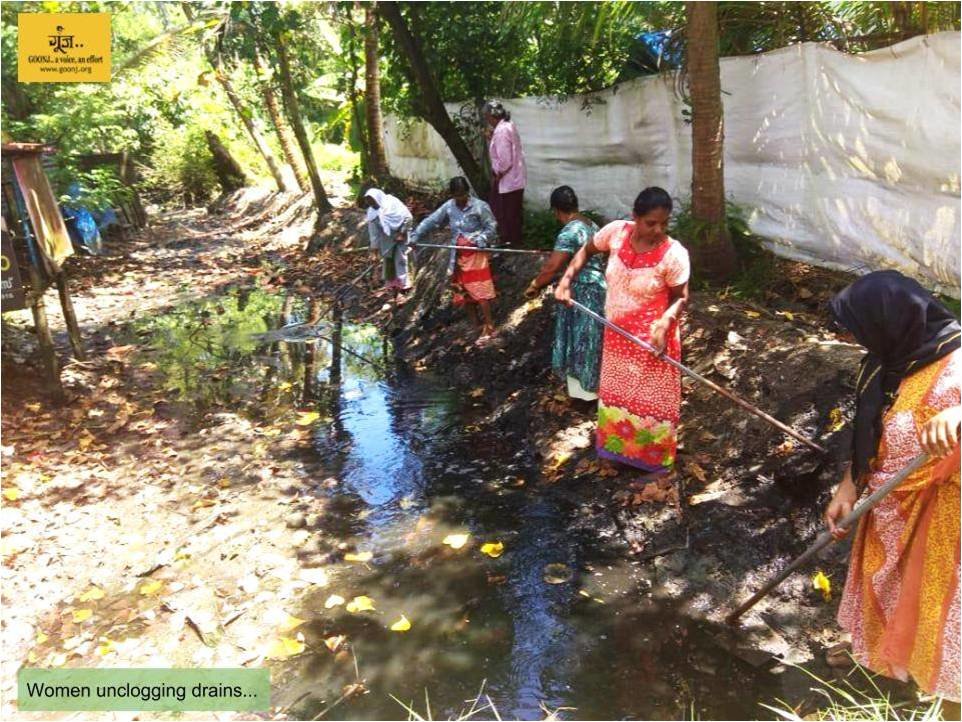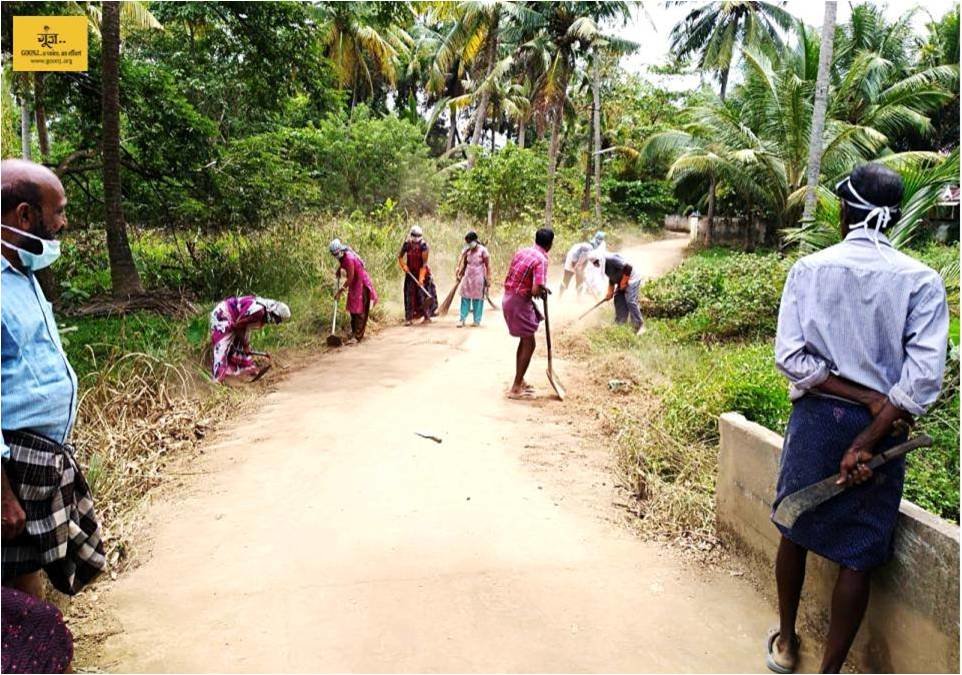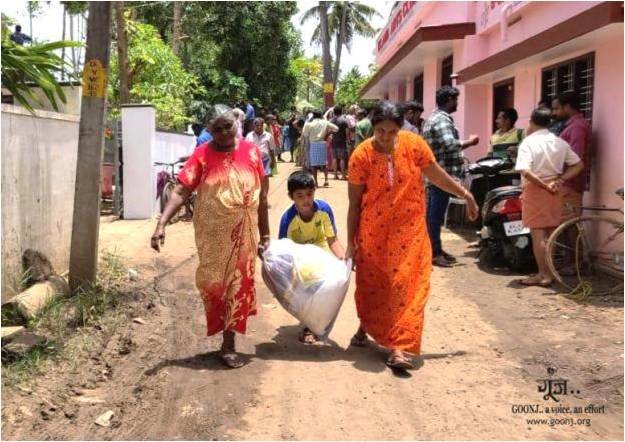 Links: