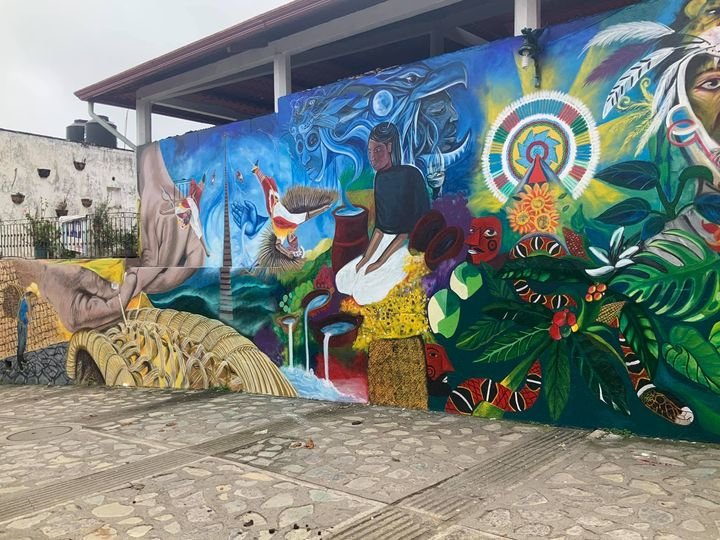 The last three months have been hectic for us. It's always this way at the end of the year because of the accounting that needs to be closed at the end of each fiscal year. Here are the results of our fiscal year:
Posición financiera - balance general
THE WORKSHOPS:
Meanwhile, in practical terms, our store in Puebla survived the first months since its opening! We're slowly but surely increasing our sales, and meanwhile, the workshops are gaining insights on how the market works. In particular, the textile workshop is experimenting with new designs that combine the old "telar de cintura" techniques with new clothing patterns, such as traditional men shirts with new color combinations and textiles.
We're developing a certain structure for all the workshops so that they can teach students and at the same time produce for selling. It's no easy task as learning and teaching involves a different logic as producing; in learning there has to be more room for error, and students need to have more creative liberty to really get involved in the work they are doing and learn to do it with love. Producing for the market on the other had involves a lot of analysis and thinking, so that the products sold can really make a profit. It's difficult to achieve an equilibrium in between both objectives, but it's part of what we're discovering and constructing as an NGO.
One of the most rewarding achievements of this period was finishing, with the help of the bamboo workshop, the new bathrooms of our facilities. Our donors made this touching video that can be watched in youtube. (in spanish)
Meanwhile the visual arts workshop collaborated in painting a mural in a nearby town, called Jonotla, in the municipal market. It was team work, and while painting the mural the team also offered a couple of small painting and drawing lessons to the youth and children in the town. Also, the workshops received a couple of visits from other national artists, and we're starting to offer long and short stays to use the workshop's facilities.
HIGH SCHOOL PROGRAM:
With one more person studying with us, the students in the high school program continue their studies, both in their homes with their laptops and at some extraordinary events, in our facilities.
---
COVID IN CUETZALAN DEL PROGRESO
Though this report includes the work we did in these three months, it is also important to mention that COVID finally reached Cuetzalan del Progreso, the town where we work. Though the rate of infection has not been as quickly or as deadly as in other parts, it was also forced us to slow down in our activities. We hope that even though times are tough, you are keeping well and surrounded by your loved ones. Thank you for your continuing support!
..