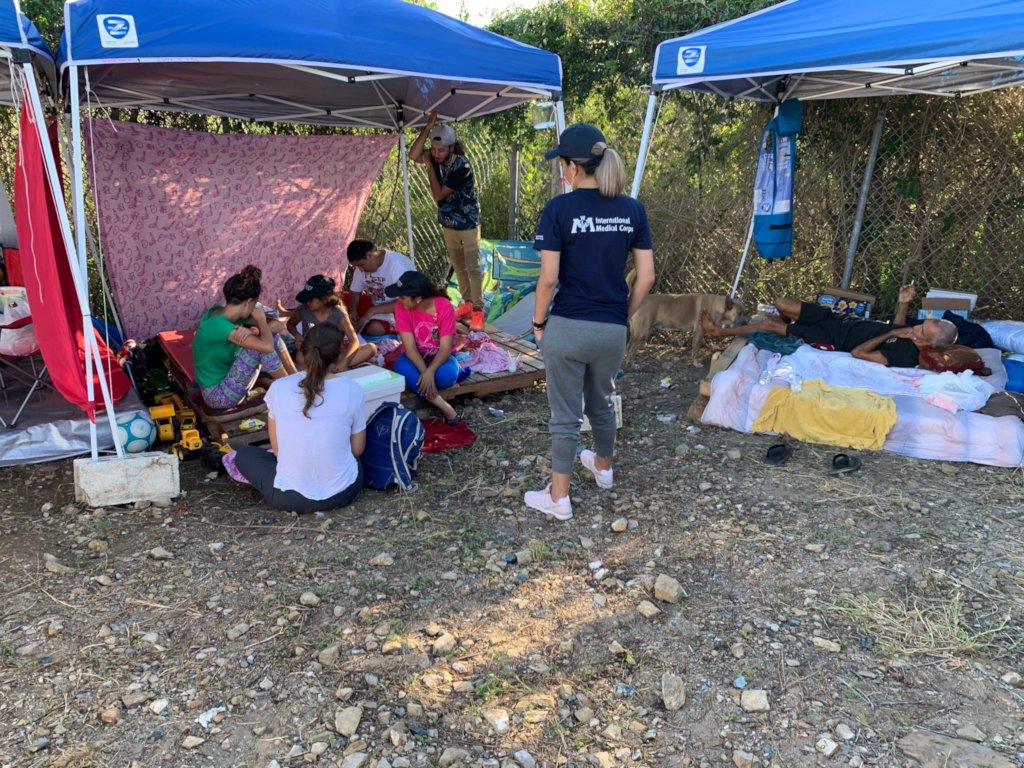 This will be our final update as International Medical Corps' emergency response to the Puerto Rico earthquakes is drawing to a close.
To continue supporting International Medical Corps in Puerto Rico, please visit our "Emergency Response to the Coronavirus (COVID-19)" project to learn about our global response to the pandemic.
Learn more about our Coronavirus response here: https://www.globalgiving.org/projects/emergency-response-to-the-coronavirus-2019-ncov/
On January 7, 2020, a magnitude 6.4 earthquake struck Puerto Rico – the strongest quake recorded on the island in more than 100 years – causing power outages across the island and cutting off access to safe drinking water. Damage from the quake and the months of aftershocks that followed left thousands displaced from their homes, residing in evacuation shelters and informal camps with limited access to safe water, sanitation and proper hygiene. More than 250,000 people needed assistance.
International Medical Corps' team, based in San Juan, responded quickly and deployed to the most impacted areas of southern Puerto Rico within 48 hours. We provided some 7,000 men, women and children across eight municipalities and 34 evacuation shelters in Puerto Rico with mental health and psychosocial support, relief supplies and increased access to hygiene and nutrition support.
The chaos, uncertainty and loss of homes, community and livelihoods caused by the recurring earthquakes and aftershocks were devastating to people's mental health and put survivors at risk of psychological distress. Working with a team of 49 volunteers previously trained in Psychological First Aid (PFA), International Medical Corps provided emotional support and practical help to 999 individuals, including 134 children suffering from distress after the earthquake. Our team also trained 90 community leaders on the principles of PFA to help their communities be their own best first responders to future disasters.
With homes damaged and thousands displaced, evacuation shelters and informal camps were set up but lacked access to safe water, sanitation and proper hygiene. Some families were living in large shelters while others resided in small camps set up on public/private land or remained tentatively in their homes but slept in tents or cars overnight.
For example, a fisherman and father of two moved his family to a state-run camp for the municipality of Ponce after their home sustained significant damage during the earthquake. Heavy rains caused the area near the state-run camp to flood, forcing families who had moved there for safety to relocate once again. The fisherman found a camp nestled under an on/off-ramp that leads to the main highway. At night, the area was dark apart from the lights of passing cars, but he preferred the easy access the highway gave his family to flee in the event of any new emergency. The family welcomed the tent and solar lantern provided by International Medical Corps.
International Medical Corps reached thousands of people like the fisherman and his family with soap, towels, toothbrushes, toothpaste, tents, cots, portable showers and more to keep families healthy and prevent the spread of disease.
We thank the GlobalGiving community of donors for bringing awareness and support to International Medical Corps' response efforts to the Puerto Rico earthquakes.