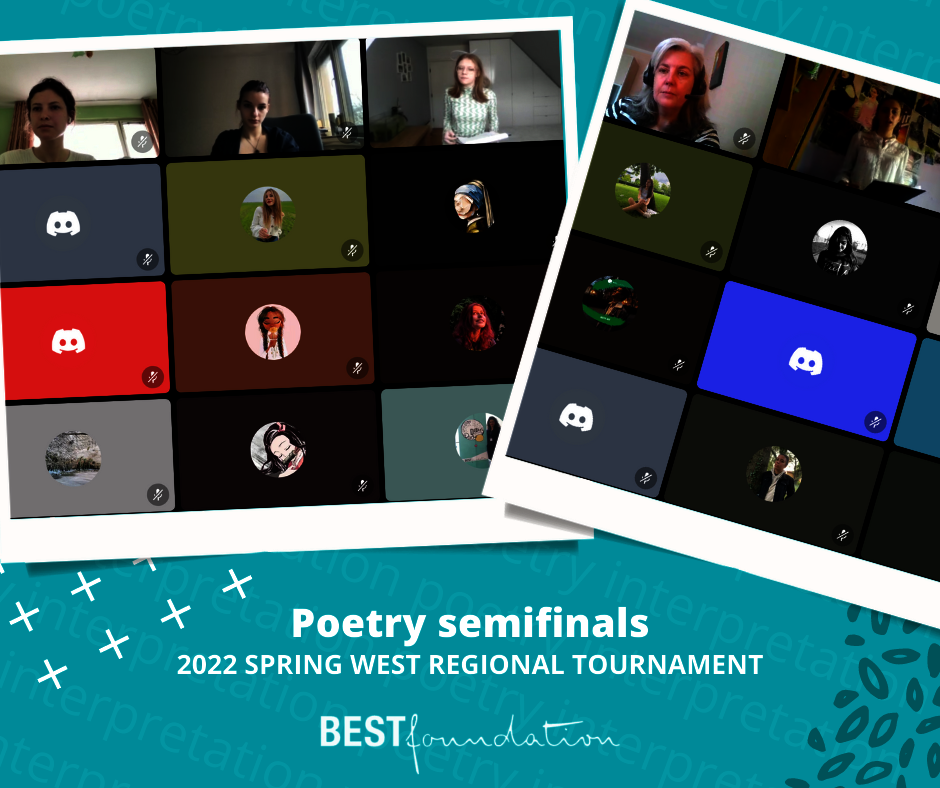 Dear friends and supporters,
This academic semester has been busier than usual for us here at BEST Foundation. In addition to our regular programming (the tournaments), we have also held an in-person debate showcase to celebrate the improvement in piece quality of our debate category and to reconnect with partners, alumni and friends.
The Spring West tournament which was held on 11-13th of February, hosted nearly 200 high school students and was held online for everyone's safety. During the opening ceremony student leaders from the Vidin team provided encouraging words to their fellow students. The large team award was won by Lyudmil Stoyanov FLHS, Blagoevgrad and the small team award went to PMG Yane Sandanski, Gotse Delchev.
The Spring East tournament was held from 26-27th of February and was attended by 150 students online. During the opening ceremony, Kadir and Kristina, student leaders from Razgrad, took the stage to wish all the competitors good luck. And during the closing ceremony, Stanimir, one of the members of our board of directors and a judge during the tournament also congratulated the students on their neverending efforts. He said: "We all know that we're experiencing some difficult times right now, so just the fact that you showed up and managed to put on these amazing performances and debates for us is formidable. You all did great and left me very impressed."
Both tournaments witnessed increased participation in the debate category, which we presume is due to the various seminars we have held this year on debating strategies and motions briefing. In terms of feedback statistics from students, 84% of students expressed feeling more confident in themselves and public speaking skills compared to before the tournament, and 88% expressed that preparing for the tournament has helped them practice and improve their English language skills.
After the regional tournaments, two of the top debate teams for this year were invited to battle it out at The BEST Debate Showcase which was held on March 5th in Sofia. The occasion was a chance for the friends and partners of the organization to reunite in person for the first time since the start of the pandemic. The event was held in The Steps, which the Single Step Foundation graciously hosted us in. It was a chance for "BEST" to establish new partnerships, showcase our talented students and celebrate just how far our debate category has come.
Two of our most successful teams from Varna and Burgas competed against each other debating for and against the usage of data as currency. After a heated battle the opposition team from "Geo Milev" English Language School in Burgas managed to secure the victory and were awarded medals. The two teams were facing off in front of a panel of judges from renowned Bulgarian law firms such as New Balkans Law Office, Delchev & Partners, and Kinstellar. Julia, our debate coordinator, provided all judges with training prior the start of the event. Our debaters left a very positive impression on them, as Maria-Magdalena from Delchev and Partners says: "We need more young people like [those who participated in the debate] this, engaged in the political and the social. Very proud!"
On the debate note, we've also selected students to represent Bulgaria in the International Debate tournament Ljutomer, Slovenia (online) and our students had a great experience competing against some of the worlds best teams including Pakistan.
Our last event before preparing this report was the international original oratory tournament, Balkan Voices which was held end of March in collaboration with the American University in Bulgaria. Over 50 high schoolers from all over the Balkan Peninsula attended the original oratory competition, which ended up bringing together students from Albania, Bulgaria, Kosovo, North Macedonia, Montenegro and Romania.
Even though they could not meet in person, during this tournament the students were divided into multicultural teams and were invited to complete several informal games and challenges together. They not only managed to strengthen their friendship and learn more about each other, but also put their creativity and wit to good use. One of the challenges was to write a poem about Balkan Foods and after the end of the competition we got to hear Borana and Liliya perform the impressive poems their teams managed to compose.
Our next competition, the 2022 National Tournament, will be held from the 16th to the 17th of April and we are excited to announce that it will be hybrid. While some of our competitors and judges will be joining us online, a majority of them will also have a chance to see each other in person on the AUBG campus in Blagoevgrad.
Thank you for your support that enables us to provide such programming to Bulgarian and Balkan students!
best regards,
Lina Jarad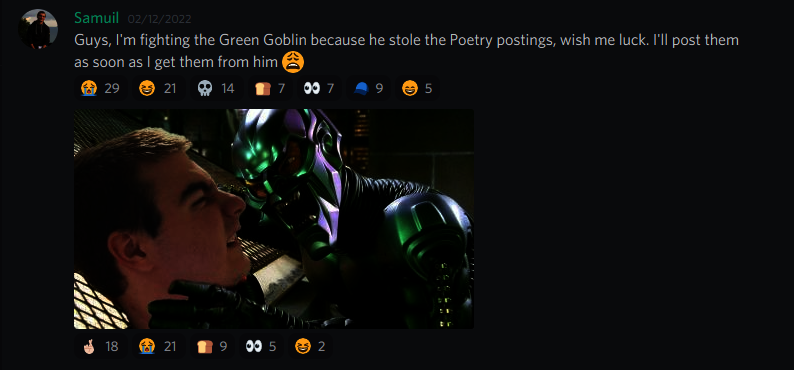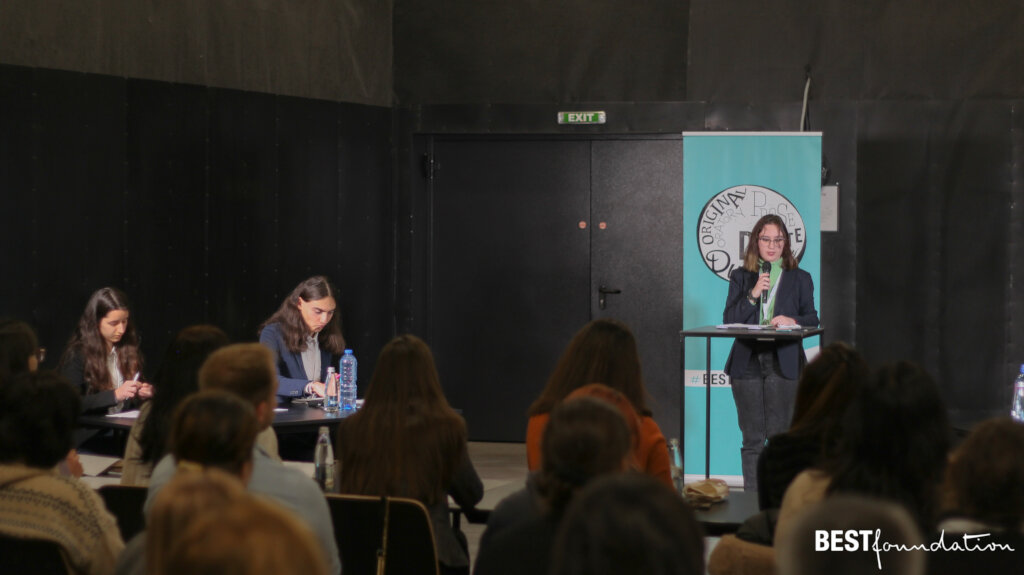 Links: