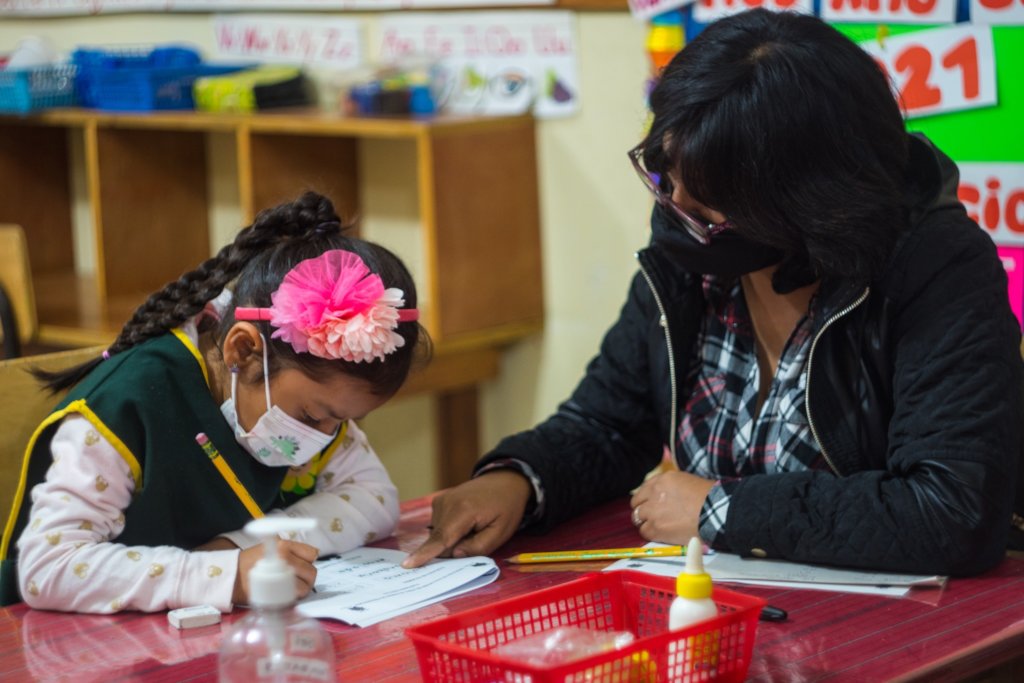 We are already in October, and our students are ready to graduate another school year!
Currently, in Guatemala, the pandemic is at a very dangerous stage. Many Planting Seeds families have lost loved ones to Covid and the economic and additional effects has many family members worn down and stressed about what is to come.
Planting Seeds students have been in a virtual/hybrid learning environment for almost two years now. Even though the Covid vaccine is available in Guatemala, it has been challenging for families to get vaccinated. On one hand, we have a lot of misinformation about the vaccine spreading around, which causes a lot of fear. On the other hand, the few vaccination centers in the country make people wait in line for 6-7 hours to get vaccinated.
Many of the families we work with live day to day and have found it very difficult to miss an entire day of work and transport themselves to a vaccination center.
On September 28th, we were able to work together as a network of organizations to provide a vaccination clinic to vaccinate 648 people in the community!
When we learned about the possibility of hosting a vaccination center in Zone 3, Planting Seeds hosted and led an emergency network meeting to promote the clinic within the community. Our partner organizations Safe Passage and Creamos were able to host the clinic and, the local health center worked with the National Vaccination Center to provide the vaccine. During the day of operations, partner organization Iniciativa Guatemala hosted an information session to answer questions and concerns community members had about the vaccination and Sigo Vivo provided on-site doctors for the clinic. Each other organization helped by knocking on doors in the community and spreading the word through their networks and social media channels. It was an incredible team effort that would not have been possible without a network of organizations working together. In addition to the event, we have been working to gather data about the vaccination status of every Planting Seeds family in all the regions we work. By learning about who has been vaccinated, who hasn't, and concerns surrounding the vaccine, we are better able to offer support and provide the information needed for families to make an educated decision.
In addition, we have been planning the 2022 school year with the hope of getting students back into our classrooms. Safety will always be our top concern, but we hope we will mitigate much of the risk by getting a large percentage of our population vaccinated and having rigorous safety protocols. We hope to continue our hybrid program in 2022. We are looking to have students come to school almost a full day twice a week, which will allow them to engage with their classmates and receive individualized instruction from the teacher. This will also help parents as it will present a daycare option for them twice a week and reduce their workload as the sole educator of their kids. Parents will continue to play an active role in educating their kids by doing in-home education on Fridays, receiving monthly training, participating in our book lending program, and supporting their children daily with active play and stimulation at home.
We look forward to sharing our finalized plans with you soon!