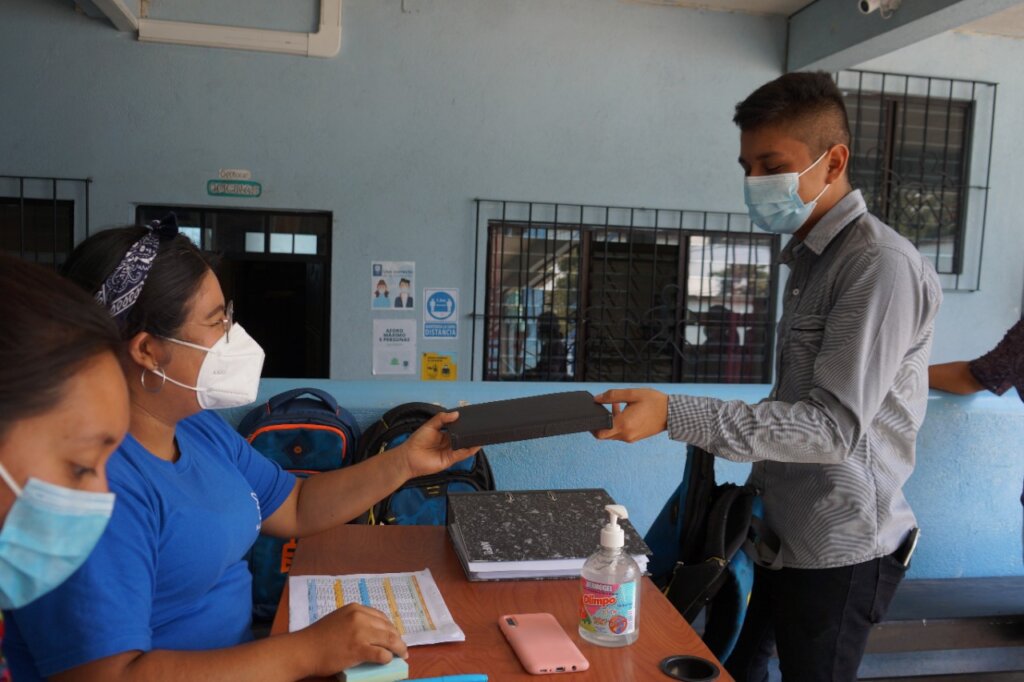 Niños de Guatemala
Providing Digital Education to 570 Students during the Pandemic
Total Funds Raised: $114,438.
Total Tablets Purchased: 114 tablets.
Total Schools Benefited: 3 Schools.
Total Children impacted: 570 students.
We want to sincerely thank all our supporters for your generous donations during this amazing campaign, which allowed our students to receive digital education during the Covid-19 Pandemic lock down.
Generosity transforms the world, one act of kindness at a time, and your participation in this effort, is proof to that statement.
Due to the global crisis that originated with the Covid 19 pandemic in 2020, our students had to do remote learning for almost three years. As most of our students lack access to connectivity and electronic devices, they suffered significant learning loss, falling behind in Math, Reading, Writing and English. The lack of routine and diminished interaction with others affected our students' mental health and social skills. While not attending school, they did not have access to the daily nutritious meal we supply them and were less active physically, affecting their development.
Thanks to the funds raised throughout this campaign, our then 570 students, from 3 community-based schools, were able to continue learning their academic material remotely with access to digital tablets, as they also climbed on the accelerated technology learning-curve that impacted it us all during lock down.
As we reflect on the great impact of this campaign, we look forward to face the future with even more progress plans. Stay tuned for our new fundraising campaigns for 2023 as we continue to increase and improve the programs our children have access to through the holistic education programs at Niños de Guatemala.
The purpose of holistic education is to prepare students to meet the challenges of living as well as academics. It is a comprehensive approach to teaching where educators seek to address the emotional, social, ethical, and academic needs of students in an integrated learning format. Emphasis is placed on positive school environments and providing academic and nonacademic support to students.
Thank you!
Sincerely,
Patricia Starrs
Director of Fundraising
Links: