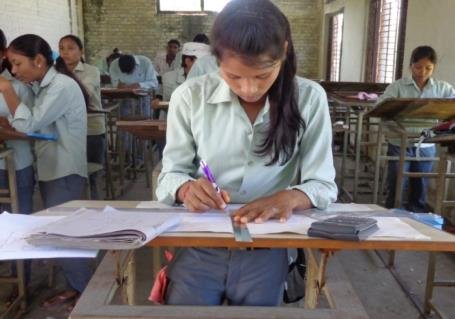 We expanded our Vocational Education and Career Counseling Program last year and provided career guidance, training and employment to 1,292 youth --- exceeding our goal by 252 young people!
All of these young people attended an orientation session and received career counseling. Nearly 500 youth enrolled in vocational training programs -- 184 in short term trainings and 294 in longer training programs. These training programs will prepare them for jobs as midwives, cooks, compter technicians, graphic designers, furniture makers, pharmacy technicians, and farmers.
Of the 478 new trainees, 379 are freed Kamlaris who spent their childhoods working essentially as slaves.
Nearly half of all Nepalis – even those with advanced college degrees – cannot find a job. Yet plumbers and electricians are often recruited from neighboring countries because most young people in Nepal lack training in these and other skilled jobs.
Unfortunately, vocational counseling and training is severely lacking in Nepal, and without this kind of support many young people languish in unemployment and poverty.
Nepal Youth Foundation's VECC program provides career counseling and assessment, as well as short and long term vocational training programs. VECC staff work with each student to help them decide whether to pursue higher education or vocational training for a particular career path. Our staff has conducted extensive research throughout Nepal to identify vocational courses that provide high quality training and have proven success in placing young people in satisfying jobs.
VECC staff then identifies the best training program for each student's chosen field, pays for the cost of training, and helps them to find jobs. In some cases, VECC provides graduates with support for starting a small business of their own. More than 80 percent of our graduates are now employed!
We also offered preparatory classes for the freed Kamlari girls to help them pass the entrance examination for some of the highly sought-after technical training programs. As a result, 51 of 133 girls who took the classes passed the entrance exam and enrolled in the program.
Thanks in large part to the generosity of our supporters, the VECC program is proving to be a highly effective means of putting impoverished youth on a track for life-long success.
Asmita was sent away from her family and spent five years of her childhood working as a Kamlari indentured servant before NYF rescued her in 2004. After high school, we sponsored Asmita in an agricultural training program, and then she started her own farm with a loan from the freed Kamlari business co-op. Now Asmita tills the fields with her family by her side. She's also trained 40 other former Kamlari in farming to help ensure their independence.
Renu learned a trade and is studying for a college degree. Bright and hardworking, she received an NYF scholarship and finished high school, passing the SLC exam. Renu then completed the 18-month Auxiliary Nurse Midwife training program and now earns 15,000 rupees ($150) a month (good money in this impoverished country) helping to deliver babies at a small clinic in Western Nepal. But Renu still has larger ambitions, and so she continues in college working towards a bachelor's degree.
Thank you for giving young women like Asmita and Renu a chance for a brighter future.
Namaste!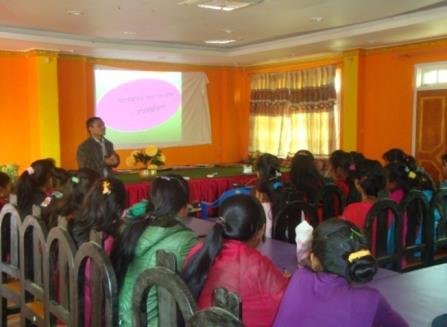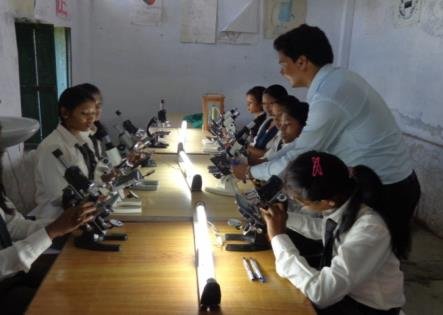 Links: