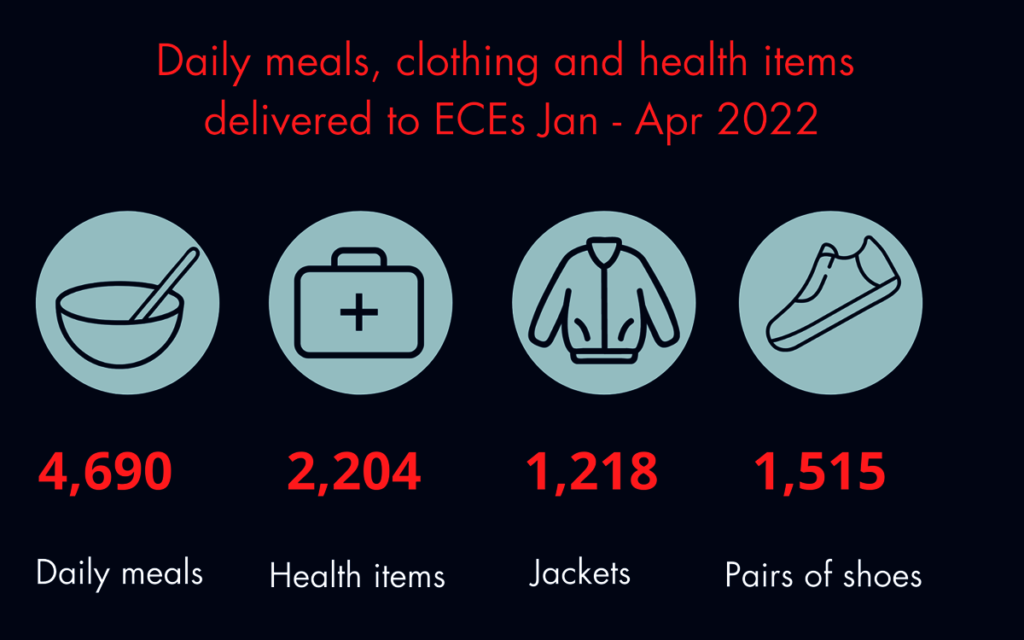 It's amazing what's achieved when communities pull together. We now have over 1000 schools and preschools receiving our food, clothing and health programmes – that's tens of thousands of Kiwi kids getting a fairer start in life. This month we share with you the special impact of our work in those early formative years.
KidsCan launched its ECE programmes in 2018 – and in four years we've gone from 25 centres to 134. That's a total of 5,455 preschoolers across Aotearoa who benefit from our programmes.
In the attached image you can see how our amazing giving community is helping us to fill little tummies, fuel growing brains – and make a smart investment in the future of New Zealand.
Our impact
We provide ECEs with cosy rain jackets, comfy shoes and socks and delicious Heart Foundation-endorsed kai. Every child on the ECE's roll receives our help. At the start of each week, Countdown delivers meal ingredients to centres, where staff or volunteers follow the simple recipes we provide. Some of the dishes on the menu at the moment: Ravioli with Veg, Vegetarian Curry, Frittata, Chilli Con Carne, Tuna Pasta Salad and Chicken Stir-Fry.
What our ECE's say
Here's what one kohanga teacher had to say about the benefits of our programme:
"It is having a massive impact on behaviour... With enough in all the kids' bellies, things are considerably more peaceful. And we can send home leftovers for tea. We photocopy the recipes, so the parents know what to do and how easy it is. I also love that the cooks can adapt the food we get so it's infant-appropriate. They puree vegetables and fruit from our trees. And that's fantastic for young mums to see what you can do, rather than it just coming from pouches and tins."
What's next
We aim to reach a total of 200 ECEs by the end of 2022 and are expanding our ECE clothing programme and offering gumboots to our ECEs from mid-May. Some of our ECE kids have already received them and they look super cute.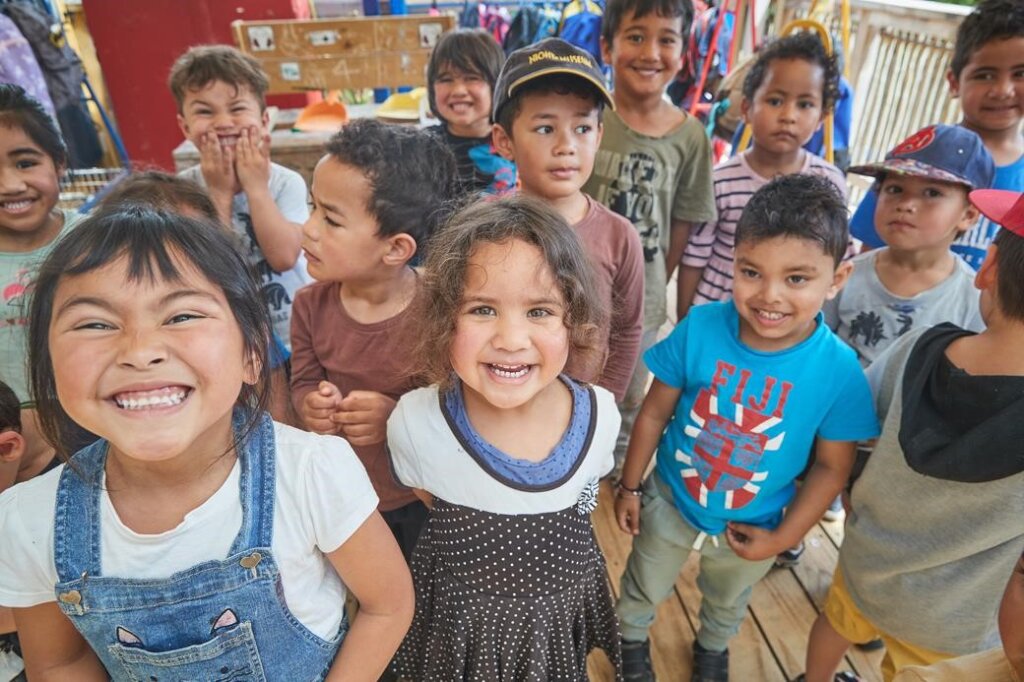 Links: