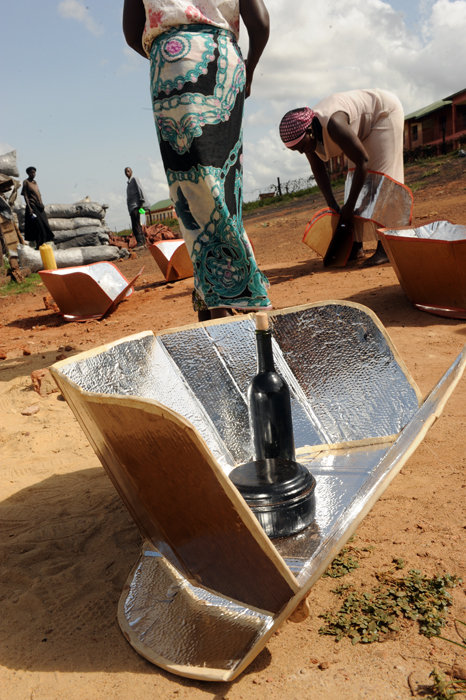 One and a half years ago, women in the Acholi Quarter of Uganda learned how to harness the brilliance and power of the sun to prepare meals for their famlies and purify water. Using reflector panels, reduced charcoal stoves and insulated cooking bags, 25 women are now able to spend less time cooking and more time on income generating activities making them better able to provide for their families. The short term benefits of these tools are changing lifestyles in the community, while the long term health benefits of purified water will be lifesaving.
Despite this success, we are still short of our goal of providing 50 women with solar cooking equipment.
For just $10, you can provide the means for a family to have access to clean water.
$10 means improved health outcomes, increased hours of productivity at work, and a more hopeful future for an impoverished family.
Hope and a little help make all the difference. Together we can transform the community of the Acholi Quarter.