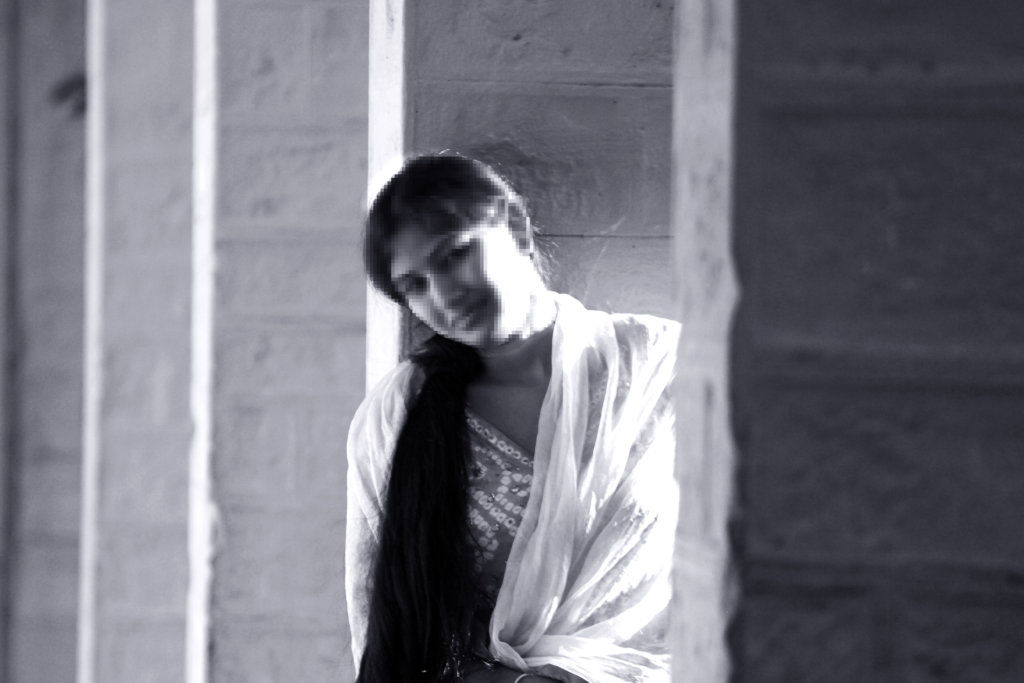 Hina (name changed) is one several abused woman helped by Seva Mandir. She was a teenager when she was married to Asif (name changed). He was an average-looking man in his mid-30s. Hina, on the other hand, was a very beautiful adolescent, and that made Asif very insecure.Whenever she used to go out to meet her friends he would either accompany her or follow her. Soon Hina started to feel suffocated. She wanted to escape from the cage created by her husband and she told him so, but instead of understanding he beat her badly. She had had enough and finally left to stay with her parents, but they refused to support her. She had nowhere to go for help. Then, through a friend, she got to know about Seva Mandir's Shelter Home, a shelter for abused women, and approached us for help.
Asif's insecurity reached a different dimension when Hina left home. He kept a close watch on her even when she was living at the Short-Stay Home. He used to follow her whenever she went outside the shelter. Observing his behaviour, Seva Mandir intervened and counselled Asif and tried to make him understand that he should give Hina some freedom.
Sometime, counselling makes a huge difference. Slowly Asif began to understand that his insecurity was at the root of all the misery. Hina finally felt able to give their marriage a second chance and now they are living together. Timely counselling helped bring the couple back together.
Hina says "Shelter home has helped me when my own parents could not take a stand against the injustice towards me. Shelter home has given a new direction to my life."
According to the United Nations Population Fund Report, around two-thirds of married Indian women are victims of domestic violence. This is the reported data, but there are many more cases which go unreported because women are afraid of raising their voice as they have nowhere to go for support.
To help women in distress, Seva Mandir runs its Shelter Home in Udaipur city of Southern Rajasthan, and every year around 100 such women are given shelter and assistance with emotional and legal counselling.
Thank you once again for your support. We will send you regular reports about our work in the programme, so that you can keep in touch with our progress. I hope it will bring you happiness to see how life-changing your help really is.
We request you to extend your support during the week of April 3rd to 7th, in which Global Giving will be matching donations in Little by Little Matching Champaign . There will also be a 200% match for new recurring donations started during this week!
To make a donation, please click the link https://www.globalgiving.org/projects/provide-safe-homes-to-130-abused-women-in-india/
Should your travel bring you to this part of the world, please do consider visiting us. For any feedback / suggestions, please visit me at atul.lekhra@sevamandir.org

Best Wishes,

Atul Lekhra and Seva Mandir Team
Links: