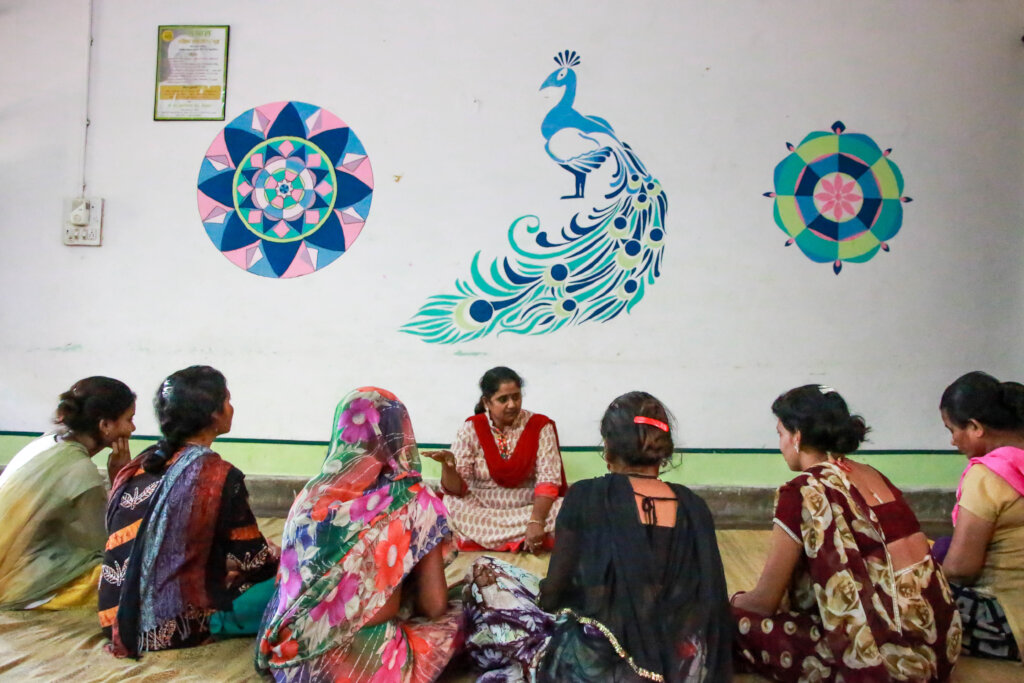 Wishing all of you a very Happy Women's Day!
8th March, considered as International Women's Day. This day brings many things for women – a cause for celebration, a reason to pause and re-evaluate a remembrance, an inspiration and a time to honour, loved and admired. The day celebrates the achievements and contributions of women in different spheres.
Seva Mandir is working from last 53 years in the southern part of Rajasthan for the upliftment, safety and development of women. But changing the mindsets of the people is not easy and it takes time. In Seva Mandir's work area women play a major role in sustaining families and communities, in addition to their domestic responsibilities, but then also the situation of women is not very good in this region.
Covid-19 pandemic has further impacted women the most as the migrants returned to their villages which affected the family income, and it has also increased additional work for women. Since the outbreak of COVID-19, data and reports have shown that all types of violence against women and girls, particularly domestic violence, have increased. So, Seva Mandir's work becomes more important here.
Our team at Seva Mandir is regularly monitoring the situation in rural areas and putting all the efforts to stop any kind of violence and is also helping women those who are in need. Women and their children currently living at our Shelter Home are all fine and our team is making all the efforts to keep them happy, engaged, and physically & mentally fit.
Recently, in celebration of the "International day to eliminate violence against women" a fortnightly campaign was organized by Seva Mandir. The purpose of this celebration was to sensitize communities and staff on how violence affects women and men.
As part of the celebrations, webinars, solidarity events and village-based campaigns were conducted. 4 webinars were done on the topics - Building Better Relationship, Threat to Women and Young girls in the age of Covid, Protecting Children in Digital era, and Masculinity and Violence. 8 solidarity events and 131 campaigns around this issue were done. 4,270 women participated in the fortnightly campaigns on gender and violence.
A talk was also organized with the Deputy Superintendent of Police (who is also a woman) to motivate the women staying in our Shelter Home. She also shared her personal experiences.
We would like to thank you for all your help and support to our programme. Without the supportfrom friends like you none of this had been possible. So, a big applause for you. The world can only progress if women are respected and given equal opportunities for their growth and development. Seva Mandir is continuously working for the upliftment and betterment of women in this part of the world.
Once again thank you and Happy International Women's Day.
Best Wishes,
Atul Lekhra & the Seva Mandir Team
Links: