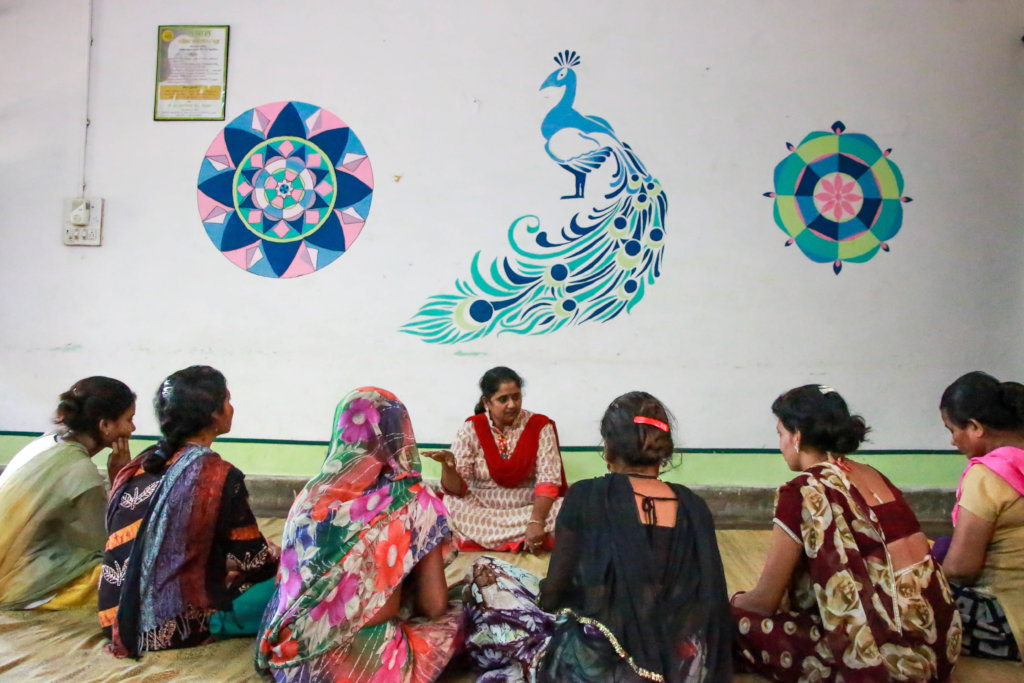 This is Nidhi's (name changed) story.
In 2018, as Nidhi felt troubled, she finally decided to leave her house. With her five-year-old daughter and many months pregnant stomach, she went straight to the railway station.
She had boarded the Ananya Express train, and somewhere in the middle of its route to Rajasthan Nidhi had her labor.
It was finally in Udaipur, Rajasthan that she received medical care.
Unable to find her family or well wishers in town, the police decided to contact Seva Mandir's Women-Shelter. Vinita (name changed) from the Shelter, took her in.
The organization tried to speak with Nidhi several times, but she did not understand Hindi or English. She also had a speech defect, the words unclear. Most of the communication with her took place through hand gestures and basic sign language.
Her trauma had clearly affected her speech and expression. Her deteriorated mental health needed professional help. The organization helped her for the same.
The team speculated the accent to be of a Bengali origin, but Nidhi's response to the language confused the team. It became even tougher to locate her initial whereabouts.
People in-charge of the shelter went out of their way to call several experts, dialed NGOs that worked for women in the cities that Ananya Express train passes through. Neither could they find the language, nor were they able to locate her town.
Nidhi has been living for three years in the shelter since. Therapy has definitely worked for her. She is very active with her chores and routine, keeps herself clean which at one time seemed all impossible. She is also a loving mother despite all odds.
Under the aegis of Seva Mandir, her daughter is enrolled for education as well.
We hope Nidhi can start her life afresh for her children and herself, become independent, and maybe be able to visit her community. Some day!
Till that hopeful day, Nidhi finds a home in this shelter and has been living safely with her two little kids.
We are so very thankful to you for helping our project. Lives of many women and their children are changing every day because of the people like you.
We are excited to share with you that our project is participating in GlobalGiving's Giving Tuesday Campaign. The campaign will last 24 hours, from 00:00:00 EST to 23:59:59 EST on November 30, 2021. Please help us win the Incentive Funds by donating again to our project.
Thank you once again for all your help and support. From all of us here in Seva Mandir we wish you and your family a very HAPPY DIWALI, the Festival of Lights.
Warm regards,

Atul Lekhra & the Seva Mandir Team
Follow us on www.facebook.com/sevamandir
Links: