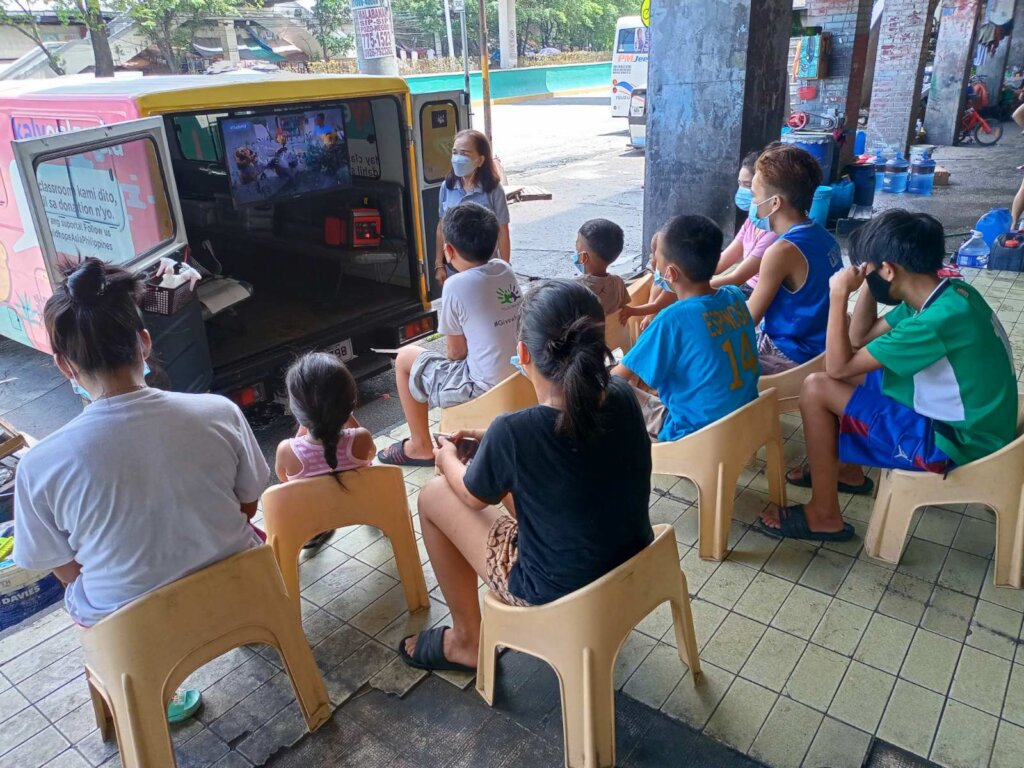 The COVID-19 pandemic didn't create the digital divide, but it has certainly exacerbated it. Digital inequity is at an all-time high and will only continue to grow if we do not work together to find solutions. During COVID-19, one-third of the world's school-age children, or 463 million students, could not access remote learning. In the Philippines alone, 74 percent of public schools cannot make the transition to e-learning and more than 2 million students have no way of going online at all according to an enrollment survey conducted by the Department of Education (DepEd) in 2020. Beyond education, the growing digital divide can stand in the way of accessing modern healthcare and competitive job opportunities as digital transformation continues to accelerate.
As part of its Sustainable Impact strategy,HP Inc. announced an ambitious goal to accelerate digital equity for 150 million people by 2030. To help achieve its objective, the company announced the launch of HP PATH (Partnership and Technology for Humanity), an innovative accelerator program that will invest in local initiatives and partnerships to address challenges in underserved communities around the world focused on education, healthcare and the creation of economic opportunities.
"As digital technology transforms seemingly every aspect of our lives, there's a real danger of more and more people getting left behind. We cannot allow that to happen, and HP will work to break down the digital divide that prevents too many from accessing the education, jobs, and healthcare they need to thrive." Said Mr. Lores, President and CEO, HP Inc.
Building on these efforts, HP commits to develop, launch, and manage a digital equity accelerator that seeks to support the digital equity of disenfranchised communities by activating innovative solutions and services for 150 million people by 2030.
HP believes true digital equity requires four key elements: hardware (e.g., laptop or printer); connectivity (e.g., access to the Internet); quality, relevant content (e.g., learning materials); and digital literacy, (e.g., skills to use the technology). HP's work will focus on four specific communities that are most likely to experience digital divide:
Women and girls;
People with disabilities (including aging populations);
Communities of color/marginalized groups;
Educators and practitioners – to address their respective digital inclusion constraints and opportunities.

This focus will contribute to the United Nations Sustainable Development Goals and help bridge needs with resources—in particular, healthcare, education, and economic opportunity.
Digital Equity/Covid-19 Community Relief:
Distributed more than 400 units of HP Neverstop Laser printers to NGOs like Childhope Foundation to amplify their efforts in supporting remote learning. Through their network of partner schools across the country, HP was able to reach thousands of students and teachers, enabling them to reproduce learning modules and deliver on home and school printing needs, especially in areas where a full digital set-up is not yet possible.
Continued its long-term partnership with Childhope Philippines under the program banner "KalyEskwela," a mobile Learning Hub in line with its Street Education and Protection (STEP) Program which targets to educate and empower 100 street children for the future. Childhope Philippines is also the recipient of the HP Imagine Grant and 40 Days of Doing Good Grant to further amplify their efforts.
HP Imagine Grant is an employee contribution scheme focusing on education and technology-related learning experiences for the underrepresented and/or underserved communities.
40 Days of Doing Good brings all HP employees around the world together to support local communities through volunteering. This year, HP Philippines took part in sharing their expertise through "Shadow & Learn" where they taught young learners with the necessary skills to be future-ready through topics such as social media marketing, marketing benefits and features as well as tips in looking for a job.
"Our goal is not just to do good through moments in time, but to make sure we send visible ripples for futures to come," said Mr. Reyes, Philippines Managing Director, HP Inc. "At HP, we adapt a human-centric approach where we put people first and be actively present where the world needs reinvention the most."