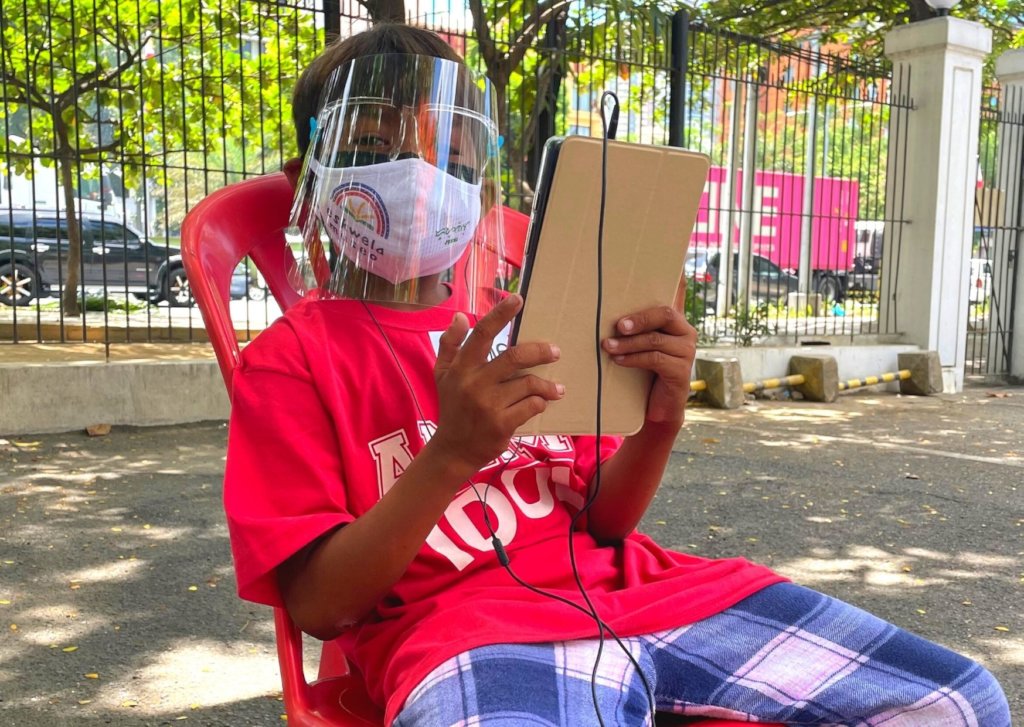 Little Hands: Isko with UNICEF, a volunteer organization in aid of UNICEF Philippines, together with Childhope Philippines collaborated to promote primary healthcare education to street children and youth of Metro Manila.
Dubbed as "E-Skwela Series Project" where we teach Filipino children the importance of learning about chosen health and hygiene topics. This partnership aims to give access to the youths about these basic health-related matters that will surely empower and improve their states of life.
E-skwela Series is a digital counterpart of the "KalyEskwela'' program of Childhope Philippines to bridge the widening educational inequalities caused by the pandemic through the posting of learning materials. Learning materials will tackle health and hygiene-related topics suitable to young audiences particularly proper hand washing, vaccination, dental hygiene, nutrition, and proper grooming.
Week 1: Dental hygiene is one of the most basic, yet often overlooked aspects of an individual's well- being. In our country, oral health conditions continue to be widespread especially among Filipino children. Data from the Department of Health (2019) shows that 97.1% of six-year- old children from public elementary schools suffer from tooth decay, while 78% of Filipinos in general suffer from gum diseases. Numbers such as these only show how seriously oral health issues need to be addressed, and why dental hygiene is a cause that needs to be crucially advocated.
Week 2: Proper nutrition and healthy balance food intake is one of our basic needs and it begins from childhood. Nutritional care is the core for a child's capacity to survive and thrive. Having the right nourishment protects us and the children against infections and diseases such as the pandemic we are facing right now. To simply put it, good nutrition saves lives and we should take it by heart.
Week 3: It is crucial that the basics of proper hygiene be established at an early age to teach children how to keep themselves clean and safe from diseases caused by bacteria. This is especially relevant now that we are under a global public health crisis where sanitation and hygiene should be of utmost importance to protect ourselves against the COVID-19 virus. Furthermore, proper grooming would help children boost their confidence and self-esteem. Developing good hygiene habits and proper grooming would make children feel good about themselves and how they look, thus helping them develop a positive body image.
Week 4: Now more than ever, it is important to understand the public health benefits of vaccination. Ever since the first discovery of vaccines, it has helped in preventing the spread of diseases. Vaccines build our body's natural immunity and protect us from getting seriously ill. Getting vaccinated will not only protect ourselves but the people around us, particularly the most vulnerable. Thus, by educating the public about the importance of vaccination, along with the recommended safety measures such as wearing masks and social distancing, may help in saving lives and hopefully overcome the pandemic.
As an organization that pushes forth the rights of every Filipino child, we highly encourage everyone to assist and partake with us in this cause. You can help by simply checking out this post, reacting to it, and sharing it to your friends so that we will be able to reach those that are in desperate need of this help.
To learn more about this program, visit Childhope Philippines. Let us be advocates of health education by spreading awareness through reacting, sharing, and staying up-to-date with their posts.
Facebook Page: https://www.facebook.com/ChildhopePH
Links: