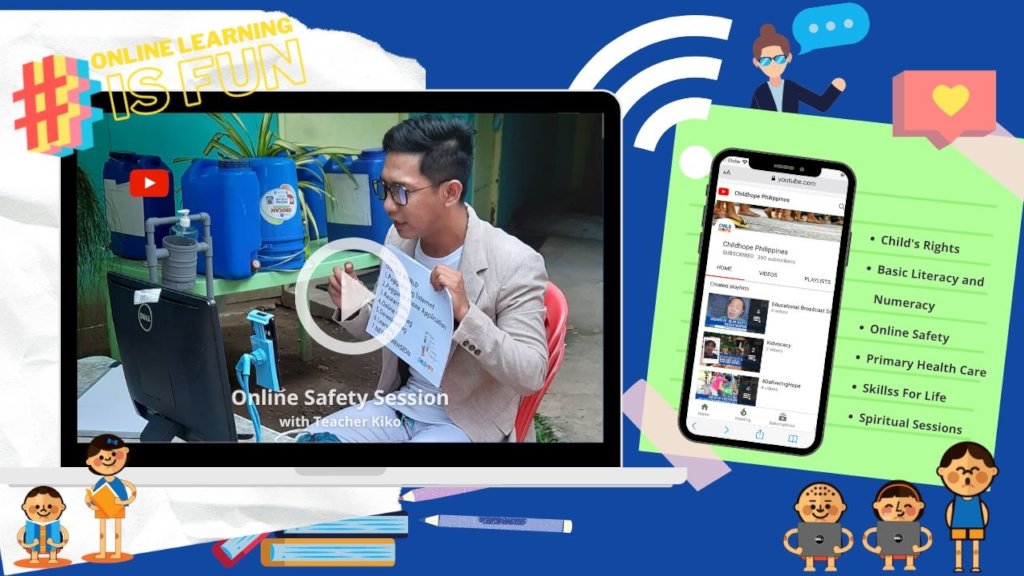 In its unrelenting mission to be of service to marginalized street children and youth, Childhope Philippines embarks on a new milestone by bringing its Alternative Education or Alt Ed sessions online. In doing so, we reach out to these vulnerable groups to bridge the gap in technology access to provide continuous learning opportunities for them. More than 300 of its beneficiaries will be able to participate in these learning sessions conducted by the organization's dedicated street educators.
Impact of COVID-19 pandemic on child's education
Based on the research done by Unicef, almost 90% of the world's countries have shut their schools in efforts to slow the transmission of COVID-19. For most of these students, school closures are temporary; they have access to quality education and distance learning; and their education and ambitions for the future will continue after the crisis. The research shows 1.6 billion children in developing countries may never go back to the classroom.
Right now, children in the Philippines' vulnerable communities are not able to access quality education and distance learning opportunities. The COVID-19 pandemic will disproportionately affect these children now and for years to come.
How Childhope Philippines is responding
Childhope Philippines is adapting their work to make sure street children and youth beneficiaries can continue learning during the pandemic and return to school as soon as it's safe.
ChildhopePh's street educators are providing digital learning solutions to children in street situations. ChildhopePh develops and provides distance learning sessions as part of alternative education modules guided by street educators. In response to COVID-19, their lessons are now available to children and youth beneficiaries online and they are training teachers to deliver interactive sessions from a distance. Focus group discussion also conducted after every session via online group video call – to generate insights in order to improve a child's perception, encourage child participation, and enhance learning materials.
To get a glimpse of the activities, you may visit the following:

Youtube channel: https://www.youtube.com/user/HopeOrgPh
Facebook page:https://www.facebook.com/ChildhopeAsiaPhilippines/
-----------------------------------------------------------------------------------------------------
You can help.
Your gift today helps street children in Manila learn during and after this crisis — from increasing access to distance learning to shaping the global response to education.
Links: