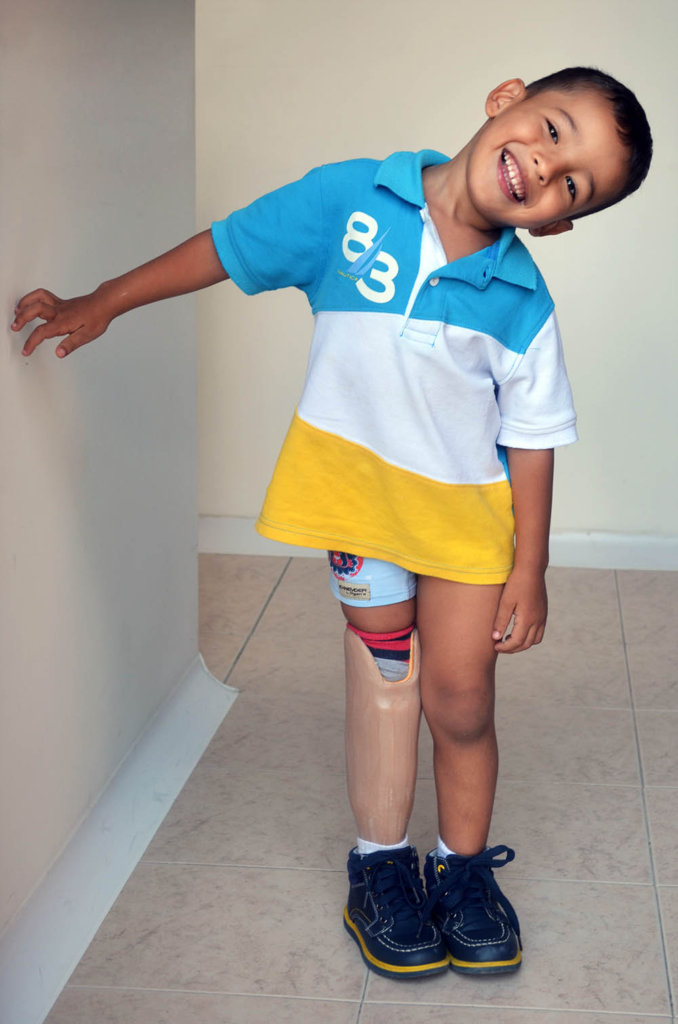 Children should have a happy beginning in this world, but some of them had to go through difficult situations that almost all of us will never live. Matias, who is a sweet four years old boy from Copacabana (a small town near to Medellin, Colombia), suffered a congenital malformation when he still was in his mother's belly. Because of that, he was not able to walk by his own.
However, he is walking now with the help of a prosthesis given free of charge by Mahavir Kmina. But we only did 25% of the work; YOU, dear donor, made this possible with your sincere charity, contributing with another 25%. Matias did the other half of the work by walking, jumping and running with his new prosthetic leg, and he does it in an amazing way!
That's right! Matias is a very, very, VERY energetic kid. With only two years living on Earth, the first time he came he was very shy. But we saw him again a few days ago and this little kid was no longer afraid. He was smiling all the time… and running, running a lot. Seriously, trying to keep him quiet was one of the hardest things we have ever done.
We are so happy to see this amazing evolution in Matias, he is living a happy and healthy life together with his loving family, which is giving him all the support he needs to have a good starting in this world. In the present days, he is enjoying the kindergarten and he will be initiated in school next year.
Matias's story changed for good because of big hearts like yours, for that we really want to say THANK YOU VERY MUCH! You are the game shifter for this kid and his family, with your support he has now an opportunity to live like the special boy he is. If you want to give more happiness to children in this world, please consider becoming a regular donor and help us to make it possible.
With great gratitude,
Mahavir Kmina Foundation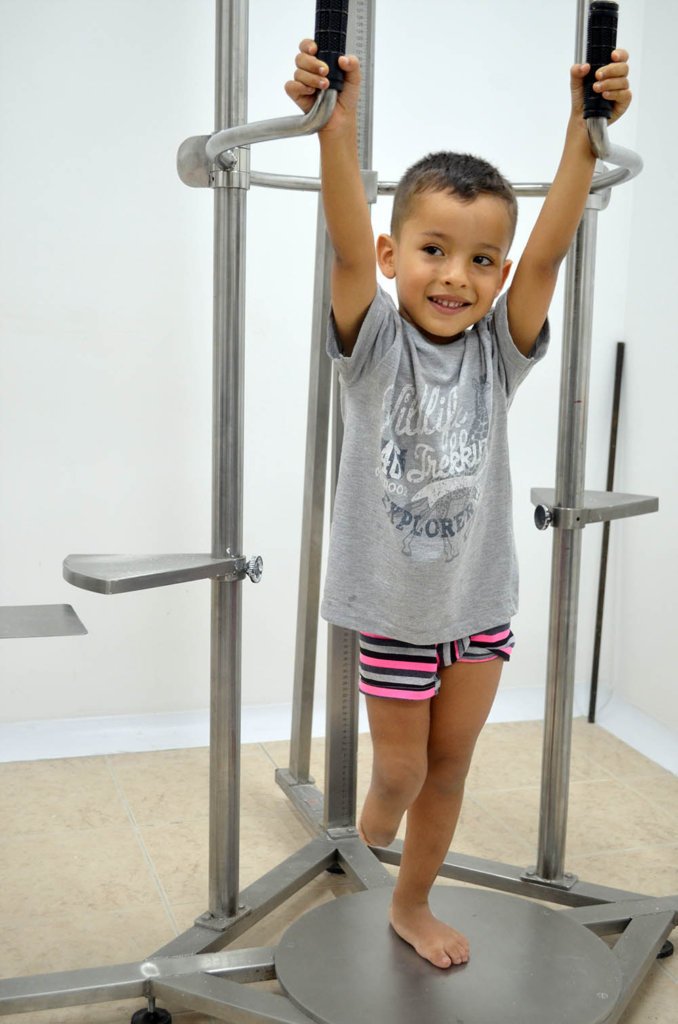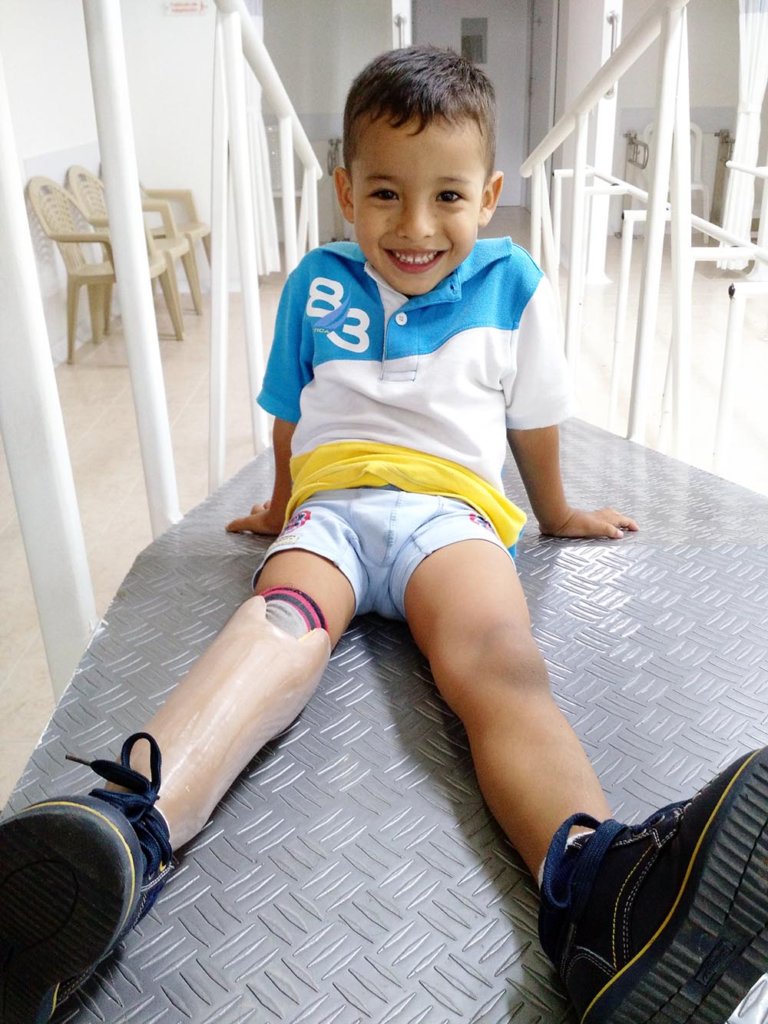 Links: