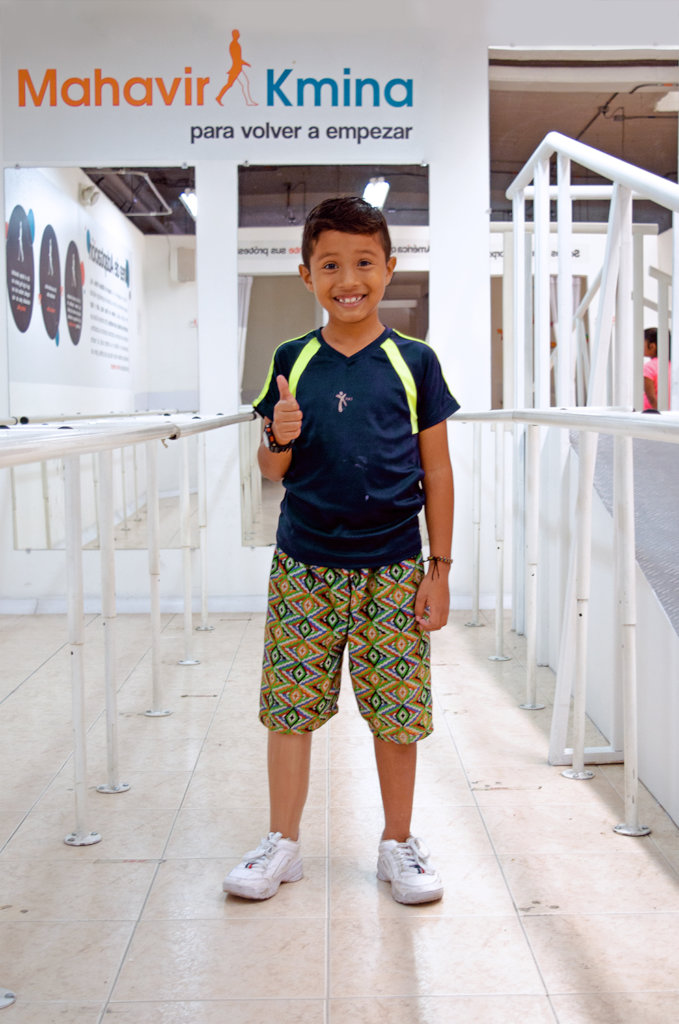 Hello dear donor, this is a new report of the project "Give prosthetics to low limbs amputees in Colombia" of the Mahavir Kmina Corporation.
This time, we would like to share the story of Dylan with you. This sweet 7 years old boy has been around for a couple years.
He first came to Mahavir Kmina's facilities in 2017 and he were coming back since then. Due to his unstoppable growth, he needs to change his prosthetic time to time, so the Corporation has given three to him already.
Dylan was born with a rare condition in which one or both legs do not develop properly. For that reason, he has to suffer a complete amputation of one of his low limbs when he was just a baby. Fortunately, Mahavir Kmina has given its unconditional support to contribute to his health and happiness.
Dylan enjoys playing soccer, a sport that practices in the afternoons after school. "He is so energetic and enthusiast about that. When he runs after a soccer ball, we all forget his is not like the other kids", said his mon. We are sure that, with the right accompaniment, Dylan will continue growing as the great kid he is.
This history of overcoming has been possible thanks to the support you give us with your contributions to our cause. Mahavir Kmina provides prostheses at no cost to anyone who needs them to walk again. Today, we face the complicated situation of helping more than 600 people who are waiting to receive theirs, so we invite you to consider becoming a recurring donor of our cause through Globalgivin's platform.
Together, we can give more children like Dylan an opportunity to start over.