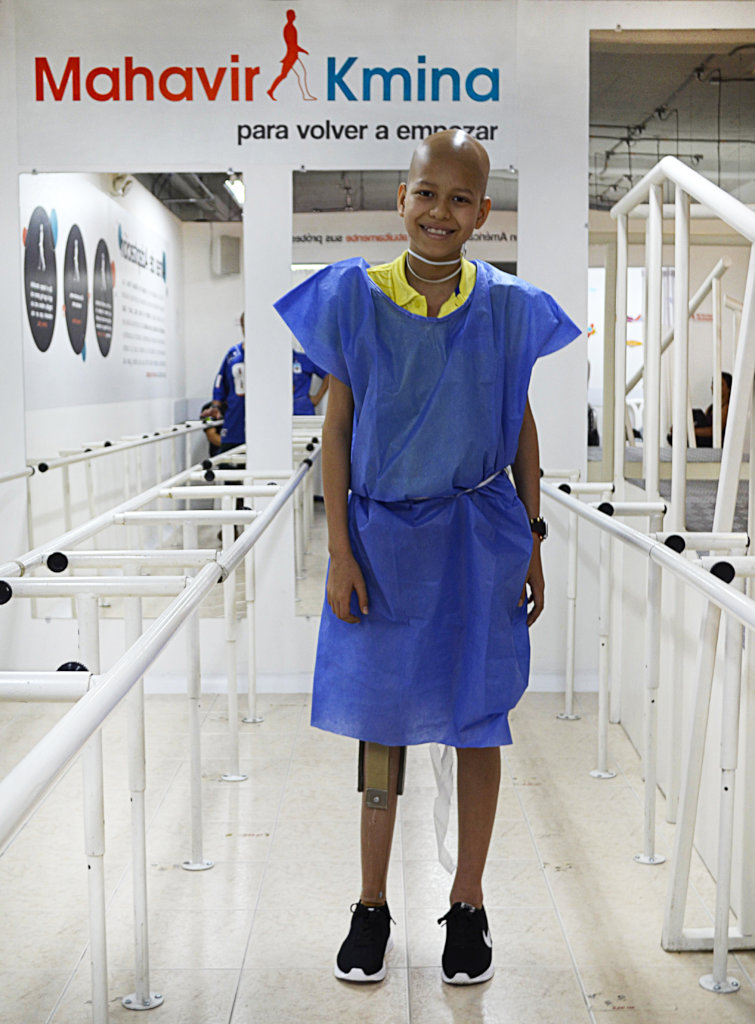 Mahavir Kmina remains committed to people who have lost one or both legs through the manufacturing and free delivery of their prosthetics. This time I bring you George's story, a twelve-year-old boy who struggles between life and death.
The young man began to feel a strange pain in one knee one morning, so his family took him to the doctor. "That's just an inflammation in the tendons, there's nothing to worry about", he said. A month later, however, the pain had intensified and George's knee felt warm to touch. His family took him back to the hospital, where he underwent an X-ray in which nothing unusual was identified. Despite this, the symptoms generated suspicion in the medical team, which decided to send him to another hospital in Turbo, 289,5 miles away, for a more thorough examination.
After a more detailed analysis, the truth about George's condition was revealed: he suffers from a very aggressive osteosarcoma, a type of bone cancer. The boy was referred to a hospital in Medellin, in August 2018, to be checked by an oncologist, who took a biopsy. Days later, the test result indicated that George should receive chemotherapy immediately.
Unfortunately, George's cancer was not discovered until its development was very advanced. By November 2018, the chemical therapy had no effect and the cancer already compromised some ligaments. The disease would not subside, if the young man wanted to have any chance of survival, the only option he still had was losing his leg.
George's leg was amputated on December 18, 2018. "The boy felt very bad the day the surgery happened, but he has shown a mental strength that is unusual in such young people and has taken his situation with great positivism", told me a representative of Funicáncer, a foundation that supports cancer victims in Colombia.
The young man and his mother came to Mahavir Kmina two weeks ago. "I'm so happy!", he said, "I can go back to school and play with my friends". George's battle against cancer is not over yet, but thanks to the support of our benefactors, this survivor has received a prosthesis with which he can cope with his illness with the hope of starting over.
Thank you very much for helping us transforming the lives of children in situations of disability. If you liked George's story, please consider becoming a recurring donor to Mahavir Kmina's cause. Together, we have the way to change more lives for good.
Links: