Project Report

| Sep 9, 2019
2019 CTP Youth Peace Camp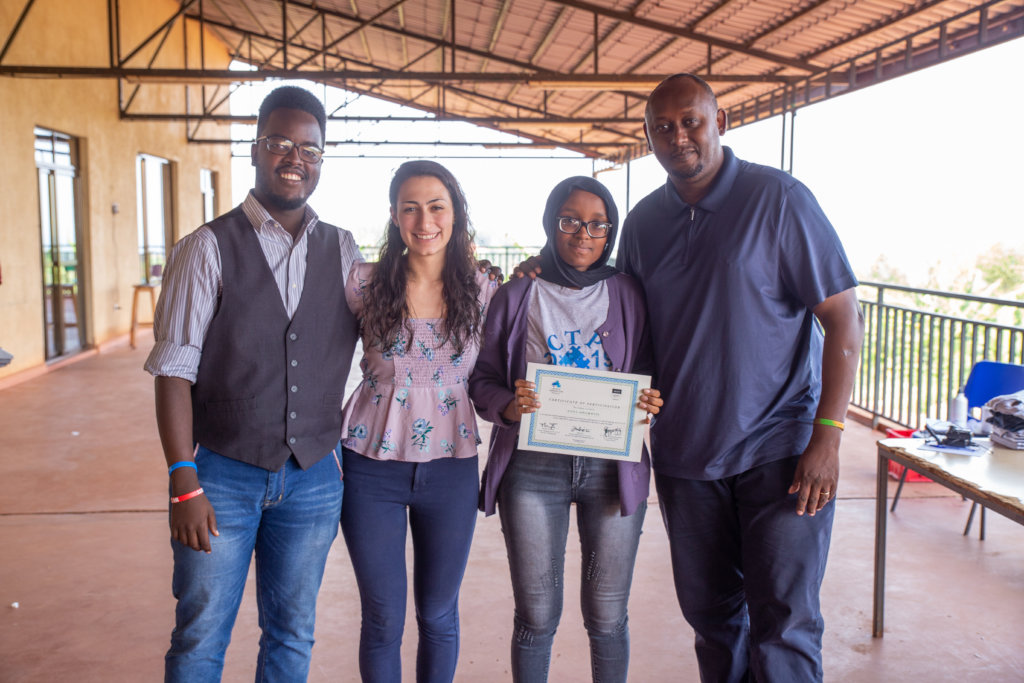 Muraho! (Hello)
We are pleased to recap CTP's fourth annual Youth Peace Camp, which took place from July 24-30 of this year. Our program started with just 30 students in 2016. This year, we welcomed 100 youth from all four provinces of Rwanda and Kigali City for a one-week intensive on peace education and sustainable development. Out of nearly 200 applications, these 100 accepted students represented some of the strongest and most impressive young leaders in the country.
The theme of this year's camp was Positive Disruption for Continuous Development. What does it mean to positively disrupt the status quo to develop yourself and your country? We brought in experts across Rwanda in various fields to answer this very question and begin the discussion with our students. Esther Kunda, the Program and Operations Coordinator for Next Einstein Forum and member of Girls in ICT-Rwanda, talked to our students about the importance of gender inclusion as a positive disruption towards sustainable development; Honorable Francis Gatare, CEO of the Rwanda Development Board and of Rwanda Mines, Petroleum & Gas Board, and previous Principle Private Secretary for the President of Rwanda, discussed examples of positive disruption in Rwanda's history, specifically the Liberation Struggle; and Janvier Kabogo, the Public Health Officer at the Agahozo-Shalom Youth Village, led a workshop on positive disruptions in health with a focus on breaking the taboos of discussing sexual and reproductive health. Other notable guest speakers included Bamporiki Edouard, Chairman of the National Itorero Commission, award-winning filmmaker, poet, and actor, and former Member of Parliament; Inosenti Nizeyimana, historian from Aegis Trust; and Theoneste Ndungutse, Peace Building Program Field Officer at Never Again Rwanda.
In addition to the morning sessions led by these esteemed guest speakers, our program included what we call 'Breakout Sessions.' These are workshops taught by our mentors (Youth Peace Camp alumni), that break our students up into smaller groups to address a specific topic in the context of our larger theme of Positive Disruption for Continuous Development. The mentor leadership in these sessions is intentional, as we use a youth-to-youth peer mentorship model to communicate the importance and ability of the youth to serve as leaders in their communities. This year, our students were able to choose between four different Breakout Sessions which included 'Disruptive Solutions in Business,' a workshop analyzing the necessary disruptions in business, specifically in the fields of agriculture, mobility, and communication; 'Disruptive Techniques in Writing,' which trained students in basic writing methods to improve written communication; 'Disruptive Speaking Techniques,' a public-speaking intensive using the Model UN debate format; and 'Disruption in Leadership,' which evaluated and encouraged youth leadership in politics, business, social change, and their community. Each of these Breakout Sessions allowed students to discuss ideas in intimate groups and practice different practical skills, enabling them to better serve and lead their communities and country.
The final component of our program is community service. We challenge our students to take what they have learned back to their home communities and work to address the problems they identify. Each year we incorporate a community service day to give our students hands-on experience in community-building. Our students spend a day out in the local community of Rubona District carrying out various community service projects that directly address an identified need with a sustainable solution for the root of the problem. Students are encouraged to listen to members of the community and work with them to ensure that their voices are heard, they feel empowered by the work, and they are able to sustain the positive change on their own after the initial project is over. This year, students built and repaired structures in the homes of vulnerable elderly members of society. We often experience doubt by youth who, due to their age, are unsure of their ability to create change and help others in their communities. After this year's community service day, we were pleased to hear from students who expressed tremendous pride and compassion in their discovered ability to help others.
Overall, our 2019 Youth Peace Camp was a success. Our students continue to remain in touch, and we look forward to welcoming some of them back as mentors and interns in next year's camp. We could not have reached this level of impact without your support. Thank you for your generosity; you have truly enabled us to provide peace education for 100 students in Rwanda. We look forward to sharing our current and future successes with you as we already begin to prepare for our 2020 Youth Peace Camp.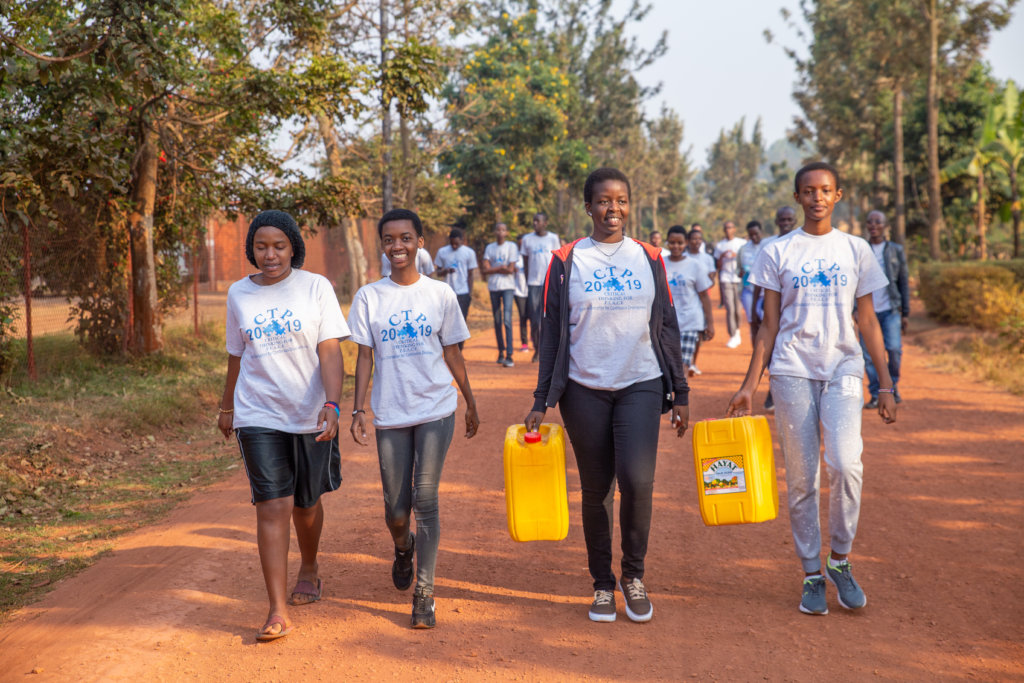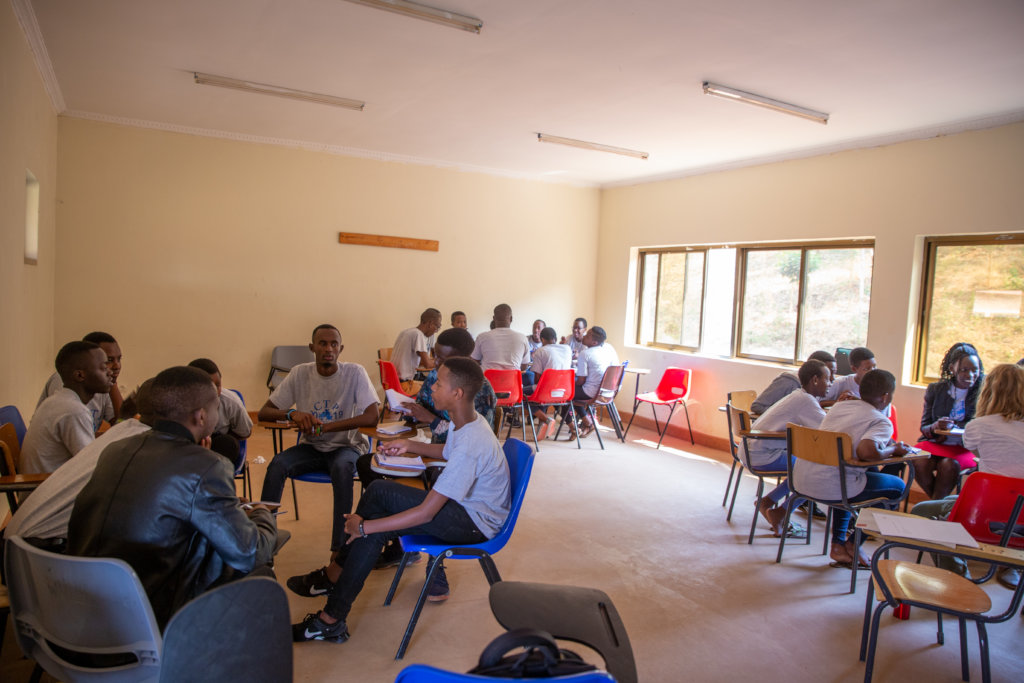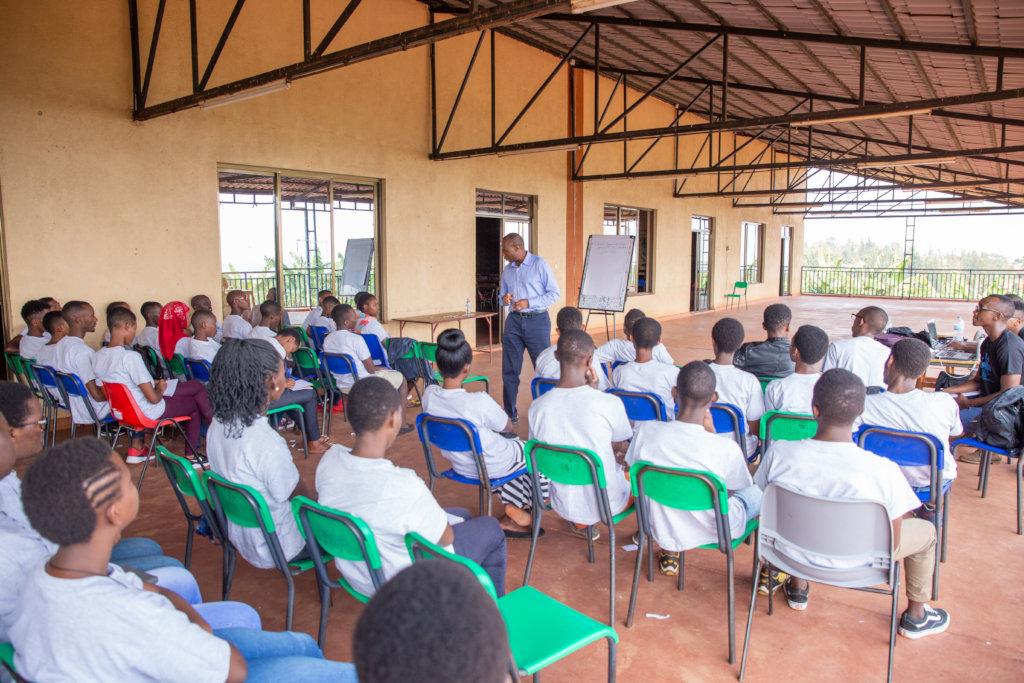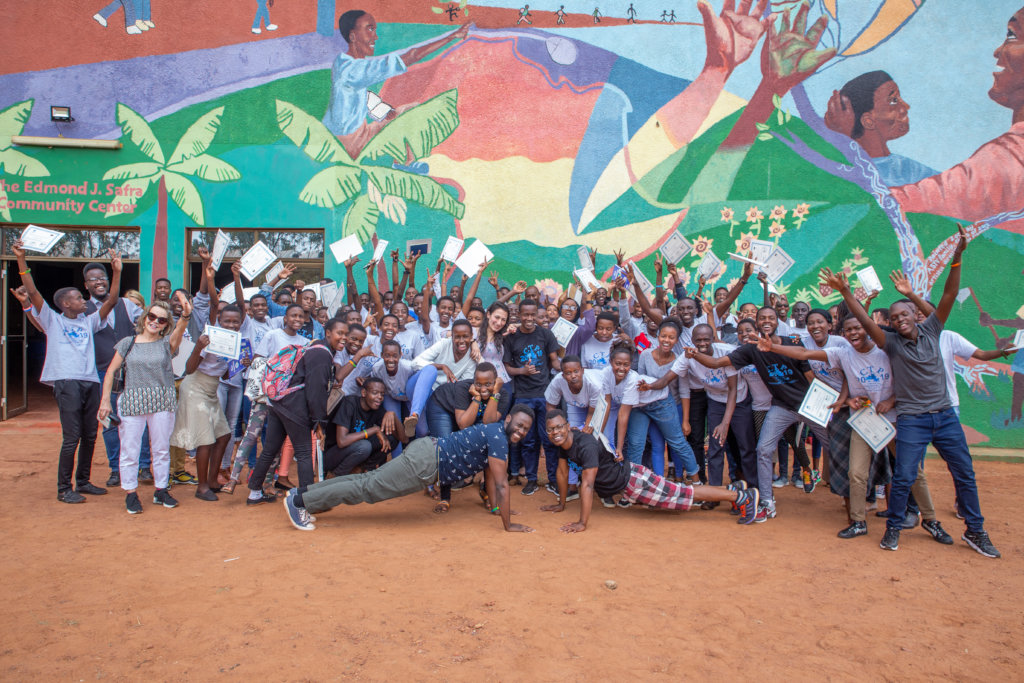 Links: