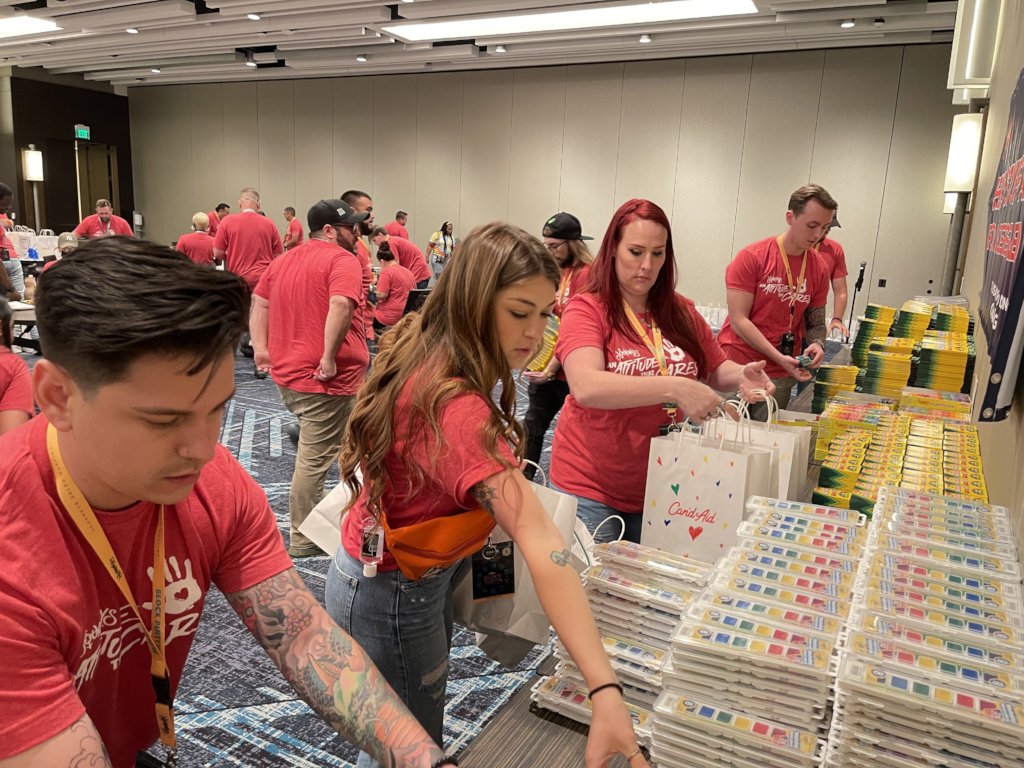 With the school year back in session, Can'd Aid is planning out instrument donations complete with in-person assemblies featuring partner bands--or TUNES Ambassadors--in six different states before the end of the year. From Philadelphia, PA to Salt Lake City, UT to Juneau, AK - Can'd Aid will be asking underserved schools and organizations what instruments or equipment their music program needs in order to thrive. After shipping the supplies on their wish list, Can'd Aid will host a donation assembly with a hands-on workshop or performance with a professional touring musician or band in conjunction with their tour dates in the city.
A mutually beneficial relationship, Can'd Aid maintains meaningful relationships with our TUNES Ambassadors by supporting them with emerging artist grants that assist with an assortment of costs associated with being an up-and-coming musician - i.e., touring, album production etc. In return, the TUNES Ambassadors promote the partnership, help raise funds, and most importantly, inspire the next generation of musicians by educating, inspiring, and empowering them through workshops and performances.
As the planning process for instrument donations kicks into high gear, Can'd Aid is celebrating our most impactful year yet in regard to the visual arts piece of our MUSIC + ARTS program. So far, in 2021, Can'd Aid has donated nearly 1,100 "art kits" to youth at nine different organizations for underserved youth. Energized by a major boost from corporate partnerships with Journeys and Medtronic, employees from both organizations in Nashville, TN and Boulder, CO respectively assembled, personalized and packaged art kits with seven brand new Crayola art supplies including markers, crayons, colored pencils, doodle pads, watercolors, modeling clay and chalk. Two public art kit stuffing events in Colorado rounded out our programming – all furthering our mission of rallying volunteers from all walks of life to build thriving communities.
We also deepened our impact in both the Nashville and Denver Metro area by seeking out unique organizations serving often overlooked populations - not only did we donate to youth in the foster care system in both cities, Can'd Aid donated art kits to:
Gideon's Army - Nashville, TN: a group that aims to "eliminate the root causes of the prison pipeline" for Black youth.
Out Boulder County - Boulder, CO: An organization that "educates, advocates and provides services, programs and support to Boulder County's lesbian, gay, bisexual and transgender communities."
Shiloh House - Various Locations, CO: Provides "residential care, educational program day treatment and outpatient services" for youth who have experienced severe sexual or emotional trauma.
Project Worthmore - Aurora, CO: supports CO-based refugees by responding to direct needs and helping them rebuild.
You may notice that we are just $805 dollars shy of reaching our $7,500 goal – so please spread the word to help us get there! We can't do it without you - THANK YOU!