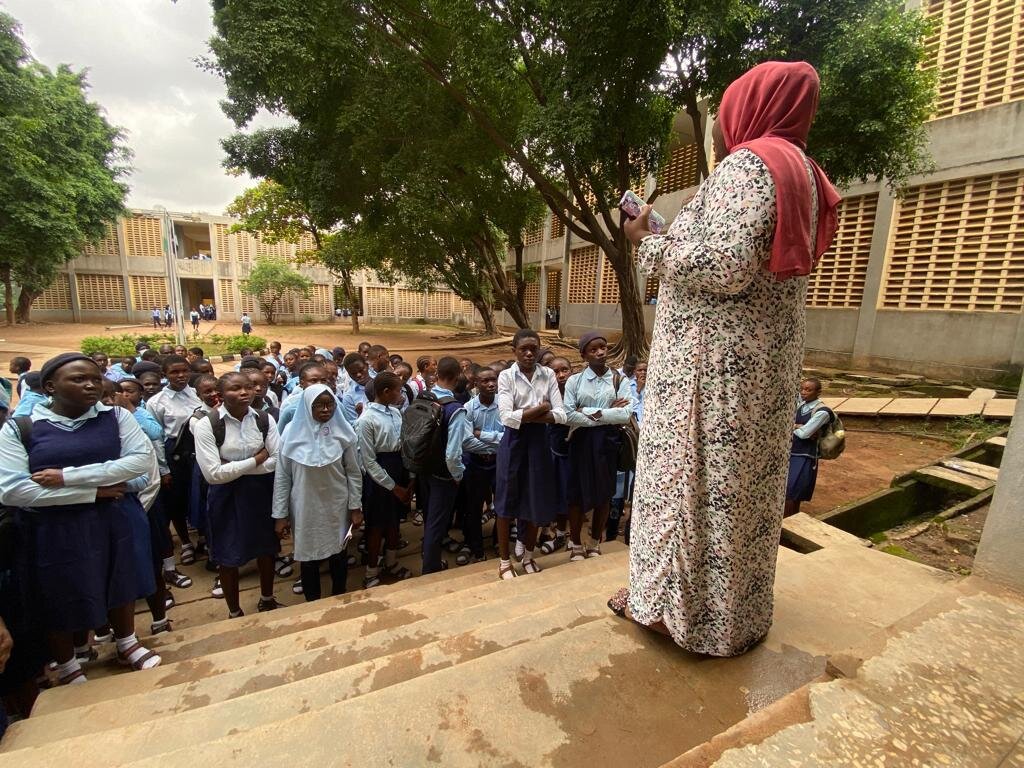 The issues affecting adolescents and young people remain constant, ranging from lack of access to accurate information, low self esteem, peer pressure,etc. However, the dynamics of these issues have evolved in different areas. Adolescents are overwhelmed with the tasks of making the right decision at every point in time. These have led to an increase in cases of School Related Gender-Based Violence reported in recent times. The MyQuestion Service team in partnership with appropriate school authority has been carrying out in-school sensitizations in the last quarter, to provide adolescents with information to develop life skills that will enable them to navigate through life and make healthy choices. Through this we link the students to the MyQuestion non-judgmental, youth friendly services.
In one of the schools we visited, the school authority had mentioned that there have been reported cases of molestation, neglect and also lack of clear reporting channels.
In line with our vision, to ensure that young people reach their full potentials and to protect them from all forms of violence the MyQuestion service team, visited the school where we provided the students with age approprate non-judgemental information on sexual and reproductive health and wellbeing. After the session they were linked to our technology platform the My question and answer Service platform where they could get accurate and non-judgmental answers to sexual reproductive health issues and other health related issues that affects adolescents and young people.
At the end of the session, some students asked questions such as:
"How can someone prevent teenage pregnancy apart from abstinence?" Female 16
"When someone is bullying you at home, who do you talk to?" Female 14
The counselors answered many questions and still encouraged the students to share any concerns they have through our tech channels provided through the MyQuestion Services. A total of 2184 questions were responded to in the last quarter.
More and more adolescents and young people in Nigeria are being supported to make healthier choices because of your contributions. Thank you our ever supportive donors!