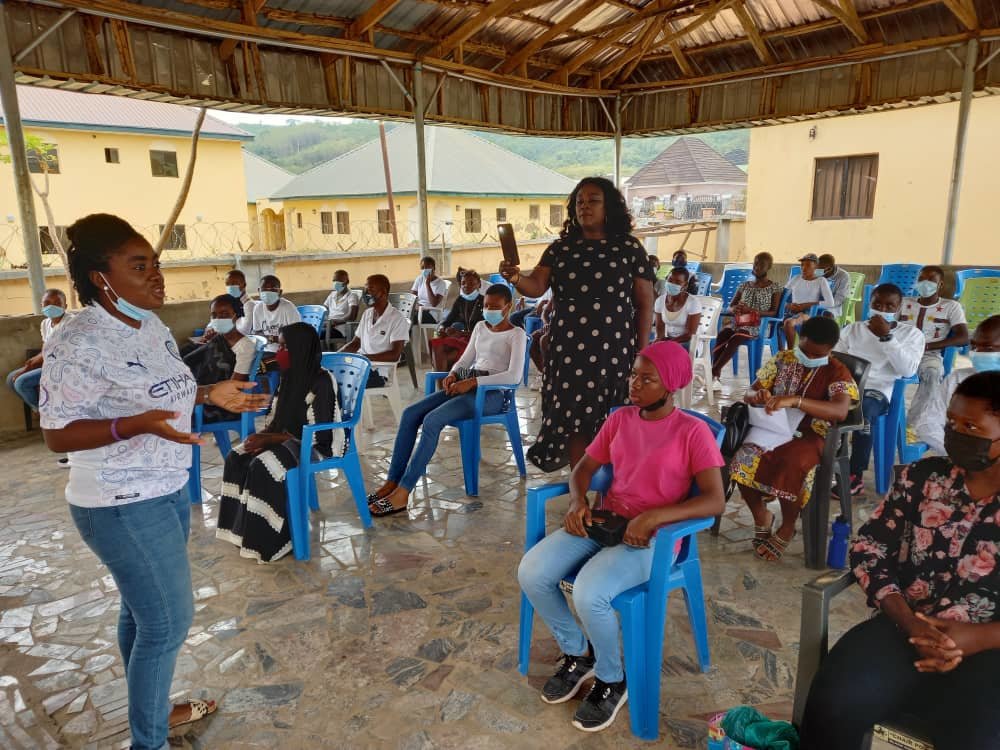 We excited that you are part of the positive change that youths in Nigeria are encountering,
This quarter, we commemorated different national and international events, this includes Children's Day, Menstrual Hygiene Day, International Day of the African Child, just to mention a few. In all of these commemorations, one thing was unique for us and the youths of Nigeria. This is ensuring that young people reach their potential.
With the rise in insecurity and the presence of a pandemic, holding a gathering or physical events is usually challenging, however, using tech has proven to be an innovative way to reach more young people.
One way your contributions have helped us is by ensuring that counsellors are available to respond to questions from young people. Our counsellors have embraced virtual counselling, and their skills have been built to provide sexual and reproductive health information through several platforms.
This year, in commemorating the international children's day, counsellors went to schools to provide adolescents with SRH information in physical a session while also hosting a live Facebook event to reach more young people, who were not opportune to participate in the physical event.
The counsellors engaged young people through quizzes both offline and online, they also responded to WhatsApp messages and calls from young people. They ensured that young people received factual and non-judgemental information.
As a trained counselor I am, I know now that I should not advise clients but provide them with the information that they need to make informed decisions. 25 years Halimat Musa
As a trained counselor I ensure that I do not impose my values on young people when providing information. I am excited to be able to provide young people with the information they need to make informed decisions. 25 years Faithful Fabiyi
While the pandemic threatens to reverse the gains and impact that have been achieved in ensuring that young people have access to quality health services. The MyQuestion Service through its tech ecosystems will continue to provide young people with information through tech platforms to reach their potentials and make healthy decisions. Our trained counsellors are always available to provide young people with the support they need.
Your contributions have been helpful to keep a trained counsellor to respond to young people's needs.