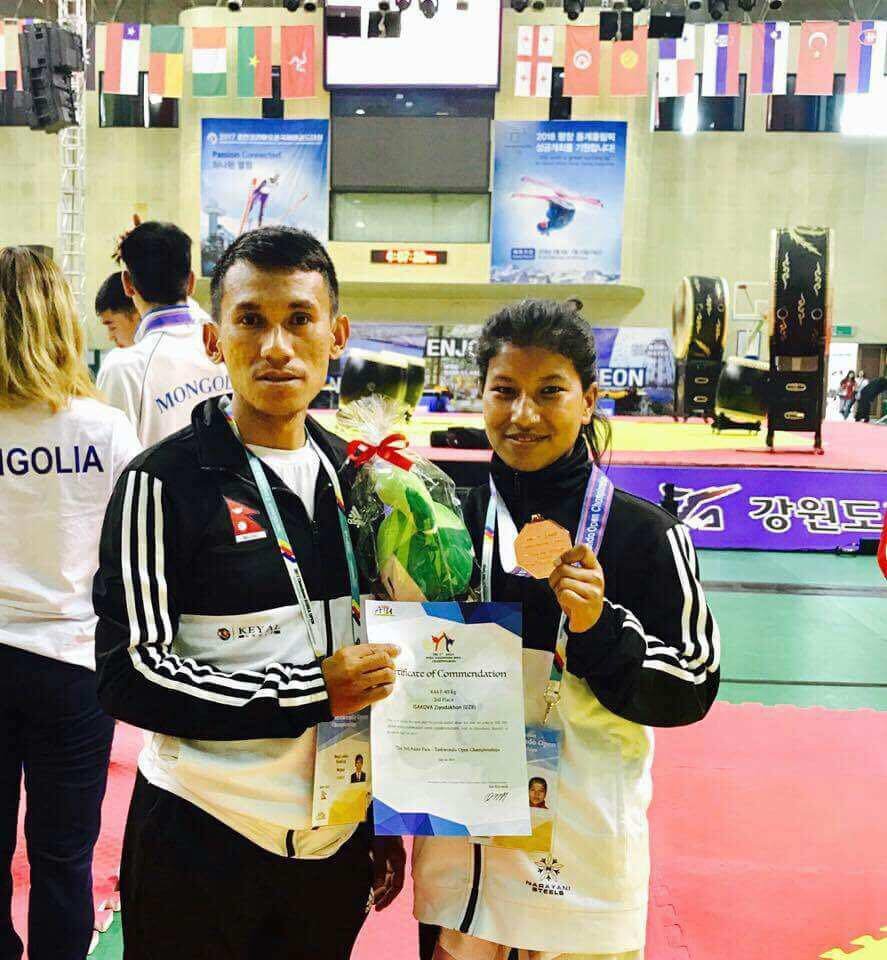 Thanks to caring supporters like you, 98 disabled students went to school and received healthcare through NYF's Disabled School scholarship program last year, and had more than a 95% pass rate!
These blind, deaf, and physically-handicapped children are enrolled in regular or special schools, giving them the chance to exchange a life of isolation, stigma, and hardship for one with meaning and opportunity.
One of these students "Bimala" (pictured right) is also exceptional in sports. Despite being physically disabled, she won the Silver Medal in 3rd Asian Para-Taekwondo Open Championship in South Korea in June 2017.
On behalf of "Bimala" and all of the students in the Disabled School Scholarship program, thank you for your compassion and generosity.
Links: