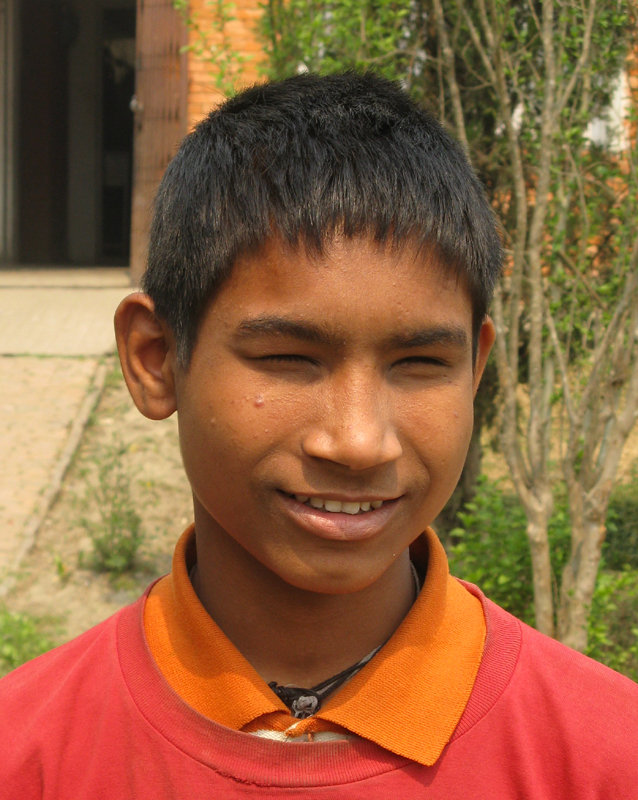 With your support, 97 blind, deaf and physically disabled children attended school and received medical services last year as part of NYF's Disabled Scholarship program.
Without this help, many disabled children would never receive the education and skills needed to live full and productive lives.

Often treated as discards in Nepal's caste society, we send the children to special schools which are set up to care for them physically and academically. Our students thrive.
While there are some special schools that accommodate specific needs of disabled students, tuition is usually more than the annual income of a Nepali family. Consequently, only an estimated 30 percent of disabled children are educated, leaving most unable to read, write or ever work.

Founded in 2000, the program has been highly successful, and many graduates are now employed and are proudly providing for themselves and families. Some are paying their own way through graduate school. Furthermore, the program has had positive impacts that extend beyond the student's academic performance. The social workers have found that once they become involved in our program, they become much more motivated, independent and their social behavior improves remarkably.

These accomplishments would not be possible without the support of people like you.
Thank you and dhyanabad.
Links: