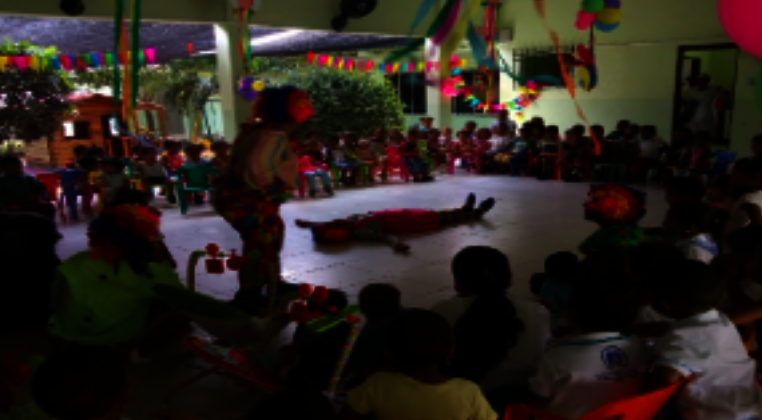 Mira el mensaje en español más abajo ↓
- - - - - - - - - - - - - - - - - - - - - - - - - - - - - - - -
Early integral development for children in Pivijay
In 2019, the Pivijay "Children's Home" project provided comprehensive care to 75 boys and 65 girls aged between 6 months and 5 years with special and personalized care actions as they are the first years of growth.
Strengthening the family is important, therefore, activities are carried out that provide care and nurturing guidelines, prevention of diseases prevalent in early childhood and prevention of all types of violence, allowing family strengthening, providing tools for the development of the kids.
In the pedagogical processes, healthy lifestyle habits are promoted, as well as the identification of nutritional risks in children, carrying out early actions and activities together with families to reduce these risks. The pedagogical contribution has allowed knowing, learning and exploring curiosity, interest and early development on a physical, mental and emotional level.
It is important to highlight that the cribs have been of great enjoyment and use, because they have facilitated proper care and rest, providing the necessary protection for children from 0 to 2 years of age, improving care and quality in the service they all deserve. That is why we want to thank you for your great help!
Now, we have a new project to improve the infrastructure of some Child Development Centers that are in precarious conditions, as they often lack the resources (physical, economic and educational) to take good care of them. We invite you to learn about this project at the following link: https://goto.gg/45776
If you want to know more about our corporation enter our website: http://www.juntosconstruyendofuturo.org/
God bless you!
- - - - - - - - - - - - - - - - - - - - - - - - - - - - - - - -
Desarrollo integral temprano para niños y niñas en el "Hogar Infantil" de Pivijay, Colombia.
Para el año 2019, el "Hogar Infantil" de Pivijay brindó una atención integral a 75 niños y 65 niñas con edades entre los 6 meses y 5 años con acciones de cuidado especial y personalizado por tratarse de los primeros años de crecimiento.
El fortalecimiento de la familia es importante, por eso se desarrollan actividades que brindan pautas de cuidado y crianza, prevención de las enfermedades prevalentes en la primera infancia y prevención de todo tipo de violencia, permitiendo el fortalecimiento familiar, brindando herramientas para que el desarrollo de los niños y niñas sea el adecuado.
Igualmente, en lo procesos pedagógicos, se promueven hábitos de vida saludables, para el fomento de una conciencia de vida con bienestar, así como la identificación riesgos nutricionales en los niños y niñas, realizando acciones y actividades tempranas en conjunto con las familias para disminuir dichos riesgos. El aporte pedagógico ha permitido conocer, aprender y explorar, la curiosidad, el interés y el desarrollo temprano de los niños y niñas a nivel fisico, mental y emocional.
Es importante resaltar que ha sido de gran disfrute y aprovechamiento las cunas, porque han facilitado el cuidado y descanso adecuado, brindando la protección necesaria de los niños y niñas de 0 a 2 años, mejorando la atención y la calidad en el servicio de todos merecen, por eso queremos agradecerte por tu gran ayuda!
Ahora, tenemos un nuevo proyecto para el mejoramiento de la infraestructura de algunos Centros de Desarrollo Infantil que se encuentran en condiciones precarias, pues a menudo carecen de recursos (físicos, económicos y educativos) para atenderlos bien. Te invitamos a que conozcas este proyecto en el siguiente link: https://goto.gg/45776
Si quieres conocer más sobre nuestra corporación ingresa a nuestra página web: http://www.juntosconstruyendofuturo.org/
¡Gracias!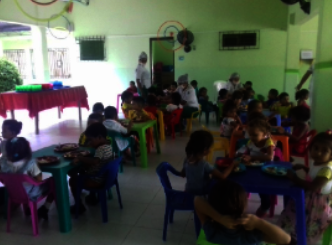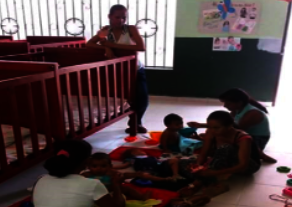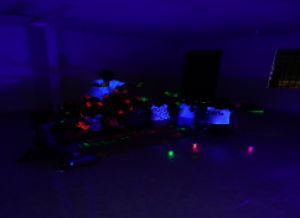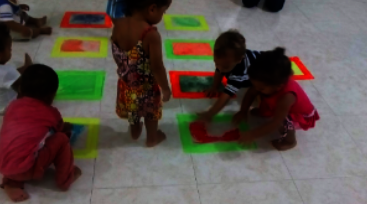 Links: